Year: 2016
Michael P. Fleming is happy he and his firm were able to successfully defend a young woman who was sued by a law firm after she posted a review of their services on Yelp and Facebook. As reported by the Houston Press and Houston Chronicle, Lan Cai, a 20 year old waitress and student, hired…
Across the state of Texas, car accident fatalities in 2015 happened at the startling rate of one death every 2.5 hours. In Harris County last year, the Texas Department of Transportation reports more than 110,000 car accidents. More than 360 people died and more than 33,000 were injured as a…
Fleming Law, P.C., Announce Award Winners for 2016 Fleming Law and Pre-Law Scholarships Kaitlyn Barry of Spring, Texas Kaitlyn is in her first year of law school at the University of Houston Law Center in Houston, Texas. She is interested in many areas of law including litigation, intellectual property, antitrust and sport law….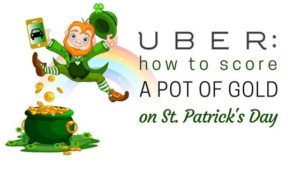 5 Ways Millennials are Like Leprechauns — & How to Score a Pot of Gold on St. Paddy's Day! Those bearded blokes who like their ale and playing pranks – no, not hipsters! Leprechauns! Leprechauns, it turns out, are a lot like millennials, the most common demographic of rideshare riders. And,…
When the very popular Judge Debra Ibarra Mayfield was selected by Governor Abbot to serve in the 165th District Court of Harris County, that left a vacancy in her then current position as judge of Harris County Civil Court at Law Number 1 – a position she had been appointed to and re-elected twice….