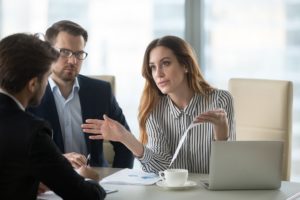 If you have been hurt in an accident that was the fault of someone else, you may have already hired a personal injury lawyer to help you to pursue compensation. Before you hired the lawyer, you likely researched the lawyer's background, reviewed what the lawyer's past clients had to say, and met with the lawyer in a free consultation. Still, despite all of your background research, you may find that the lawyer just isn't the right fit for you.
If you find yourself in this unfortunate situation, you may wonder whether you can fire your personal injury lawyer. The short answer is yes. You have the right to terminate your relationship with your lawyer at any point in your case. However, the termination process can be a complicated one. Here are a few things to keep in mind before you tell your lawyer that you are taking your case to a different attorney.
Are You Really Ready to Change Lawyers?
Sometimes, attorneys and their clients don't see eye-to-eye on matters. A disagreement about strategy can often be the breaking point in an attorney-client relationship. The bottom line is that you do not need to always follow your lawyer's advice. If you simply do not trust your lawyer's judgment about strategic aspects of your case, then it may be time to look elsewhere for legal representation.
Here are a few other reasons why people often decide to change personal injury lawyers:
Lack of communication – An attorney should always keep you updated on the status of your case and inform you of any new developments so that you can make fully informed decisions about your case. In other words, you should never be left in the dark. A lack of communication is one of the most common reasons why people decide to fire their personal injury attorney.
Potential negligence – If you believe that your lawyer made a professional mistake that harmed you and your ability to collect full and fair compensation, then you may have strong grounds to terminate the relationship. For example, your attorney may have failed to advise you of a settlement offer that you received from the insurance company.
Conflict of interest – Your attorney may have a conflict of interest in your case which the attorney failed to disclose to you. For instance, the attorney may have previously represented the insurance company that you are dealing with in your personal injury claim. The problem here is not so much the conflict of interest as it is the failure to tell you about it. After all, how can you trust the lawyer as you move forward in your case?
Have You Tried to Resolve Matters First?
Generally speaking, before you fire your personal injury lawyer, you should try to resolve your issues first. The attorney may have no idea about your concerns. A simple conversation may be enough to solve the problem. Here are some steps to take if you are considering firing your attorney:
Communicate your concerns in writing – You should initially try to resolve any dispute with your attorney by outlining your issues in a letter. After receiving the letter, your lawyer should call you and set up a face-to-face meeting. If the lawyer ignores your letter, it may give you a solid reason to discontinue the attorney-client relationship.
Ask for a face-to-face meeting – You and your lawyer may have a better chance of working through your issues if you meet face-to-face. At this meeting, you can ask the lawyer to physically show you the work which he or she has been doing on your behalf. If your attorney refuses to meet with you, it can serve as a major red flag.
Ask for mediation – Mediation is available through the State Bar of Texas. Mediation involves a neutral third party that will try to help you and your attorney to come to an agreement. If all else fails, mediation may be the best way to move forward.
If you and your attorney cannot iron out your issues after taking all of these steps, then you will have done as much as you can. It may be time to move on to a new lawyer.
What Happens After You Fire Your Personal Injury Lawyer?
After firing your personal injury attorney, you will want to take the following steps as quickly as possible:
Gather documentation – You will need your attorney to provide you with copies of any documents pertaining to your case. If you have documents such as medical bills and receipts, you should keep these in the same place as the other documentation. Collect as much information as you can about your case and keep it all together.
Find a new attorney – You will need to find a new lawyer for your case as quickly as possible. Remember that certain deadlines such as the statute of limitations will not change. A new attorney can help the case to continue as smoothly as possible.
Pay your old attorney – Even if you fire your personal injury lawyer, the lawyer may still be due compensation for the work that he or she has already done on your case. The contract you signed with the lawyer when you first hired the lawyer should clearly state whether you owe any fees if you terminate the agreement. Your new attorney can be helpful in this area as well by reading the contract and determining how much you owe to your old attorney.
Getting a new attorney is one of the most crucial steps when you want to fire your lawyer. To avoid going through the firing process again, you will need to make sure that you hire the right one for you and your case.
Get Help from a Dedicated Houston Personal Injury Attorney
At Fleming Law we can bring more than 30 years of experience to your case and a record of providing highly professional and compassionate representation to clients in Houston and throughout Texas. If you have fired your personal injury attorney and are looking for new representation, contact us to discuss your case in a free and confidential consultation.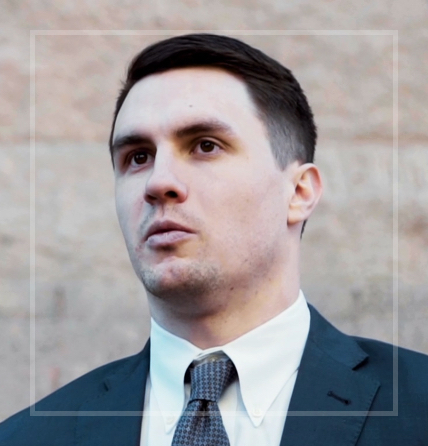 Nicholas P. Fleming focuses his practice in the area of civil litigation. As a skilled personal injury attorney, he handles a broad range of cases including motor vehicle accidents, premises liability, workplace accidents, and wrongful death. He is licensed to practice by the State Bar of Texas and is a graduate of the South Texas College of Law, earning his J.D. in 2017. Nicholas prides himself on providing personalized service to his clients, who are often facing extremely stressful situations.