Can I Sue Uber for Causing a Car Accident in Texas?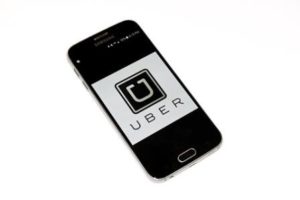 Uber drivers are independent contractors, they don't work directly for Uber. For this reason alone, pursuing a claim against an Uber driver for a car accident can be problematic. Uber accidents are more complicated than normal accidents, and you often need an experienced car accident lawyer to help you sort through the issues and get you compensated for your injuries.
As independent contractors, these drivers own the cars they drive and insure them just like everyone else on the road. While most Uber drivers are safe drivers, a recent study has seen an association with increased traffic fatalities associated with ride-hailing services If they cause an accident, it could be because they're fiddling with their phone to accept a rider or find a location. If that accident results in injury, are they liable? The answer is Yes. Whose insurance do you go after for compensation? Therein lies the complexity and the reason why you need an attorney on your side.
At Fleming Law Personal Injury Attorneys our Houston car accident attorneys have an extensive background when it comes to investigating an Uber car accident. Each case, and the circumstances and facts surrounding it, will lead us to develop a certain strategy. Please contact our attorneys to tell us about your accident.
When Would You Sue Uber for a Car Accident?
If the Uber driver was not on the Uber app when the accident occurred, perhaps they were taking a break or on their way home, then your claim would be against the driver's insurance company. In this situation, the driver was not working for Uber at the time and just like any other driver on the road they and their insurance would be responsible, not Uber.
If the Uber driver was working when the accident happened, logged onto the app, and waited for a rider then Uber's insurance provides some coverage, a policy of $50,000 to a maximum of $100,000 for injuries caused to third parties. If they had a rider in the car and caused the accident then Uber's full $1,000,000 policy is in effect.
To someone unfamiliar with these matters it might seem inconceivable that you can determine what someone was doing just prior to an accident. That's exactly what our attorneys do in cases like this. With the technology available today, strong investigative skills and resilient effort our attorneys can uncover exactly what transpired immediately before your accident. These skills put the attorneys at Fleming Law in a unique position to handle all types of accidents involving Uber drivers.
Will Uber Cover the Costs of My Accident?
When you're injured in an accident and someone else is to blame, the at-fault driver and their insurance company will cover the costs. This includes costs for:
Damage to your car;
Rental car while your car is fixed;
Medical bills for your injuries;
Lost wages;
Pain and suffering, if your wreck was serious.
These costs include the emergency room you had to visit right after the accident and the doctors you were referred to. If you were rear-ended, you may need to see a back and spine specialist, if you were involved in a head-on collision you might need to see a neurologist for head injuries and if you were t-boned an orthopedic surgeon can help you recover from injuries to your leg and knee.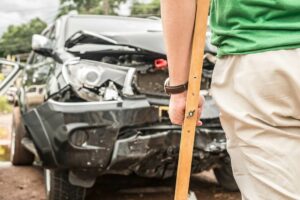 Many accidents are pretty straightforward, you, as the injured party, should focus on treating your injuries and recovering from them. An attorney will file your claim, one that holds the at-fault driver accountable. Sure, you could try and settle the case yourself and negotiate on your own with the insurance company, but the settlement you receive will be far less than a settlement an auto wreck attorney can get you. Call the attorneys at Fleming LawPersonal Injury Attorneys to discuss your Uber accident, the consultation and advice are always free at 713-221-6800.
Why Do You Need a Lawyer for Uber Car Accidents?
A recent fatal wreck occurred near the campus of the University of Florida in January 2021. It was a horrifying ordeal for the families involved and it demonstrates why you need an experienced Uber car accident attorney for these types of cases.
An Uber Eats driver was speeding on West University Avenue at 17th St. in Gainesville. He was on a delivery when the accident occurred. This Uber driver was hit by another driver turning left at an intersection. The Uber driver's car spun out of control, hit a pole, and slammed into a group of students, killing two of them.
The lawsuits filed in this case name four parties; the Uber driver who was speeding, the driver who was turning left and hit the Uber driver, Uber Technologies, and Portier, LLC a subsidiary of Uber that operates Uber Eats.
This case clearly demonstrates how convoluted a serious car accident can become. You have one party, the Uber Eats driver, driving recklessly, another party, the driver who was turning left and didn't yield, and the companies Uber Technologies and Uber Eats. The lawsuit claims that Uber failed to train their subcontractor driver properly and Uber Eats, the developer of the popular food delivery app, was negligent due to the fact that their drivers are strongly encouraged to rely on their phones while driving and to deliver food as fast as possible.
Given the complexity of the situation, attorneys for the victim's families will likely argue that each of the defendants was partly responsible for the accident and the tragic outcome. In cases like these, the plaintiff's attorneys have to prove that the defendant's negligence allowed such a wreck to happen.
All drivers on the roads in Texas have a duty to drive correctly, which means without distraction and obeying all traffic laws. When drivers fail to do this, they are negligent, and if they cause accidents, they and their insurance company are responsible.
How Our Attorneys Can Help
In all of the situations described here, the lawyers at Fleming Law Personal Injury Attorney can help you make a claim against Uber's insurance carrier or companies like Uber Technologies and Uber Eats. We don't take rideshare accidents like this lightly; we will work relentlessly in pursuing your claim against these companies to get a settlement for your injuries. Call us today to discuss your case 713-221-6800 or contact us here. We've been helping crash victims with car accident claims for years, and we are ready to help you.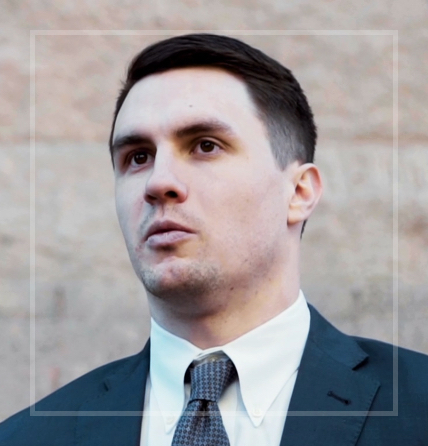 Nicholas P. Fleming focuses his practice in the area of civil litigation. As a skilled personal injury attorney, he handles a broad range of cases including motor vehicle accidents, premises liability, workplace accidents, and wrongful death. He is licensed to practice by the State Bar of Texas and is a graduate of the South Texas College of Law, earning his J.D. in 2017. Nicholas prides himself on providing personalized service to his clients, who are often facing extremely stressful situations.