Comas Caused by Car Accidents
Car accidents cause serious injuries. These injuries can occur to a victim's head, causing their brain to swell and even bleed. In order for a victim to recover from an injury of this nature a medically induced coma is possible. Being in a coma will allow the brain to heal from severe swelling and internal bleeding. A Houston car accident lawyer can help their client receive compensation for medical bills due to an injury. Comas is a very serious medical condition. If a victim in a car accident is unconscious and has visible head wounds, they need immediate medical attention.
Why Would a Doctor Induce a Coma for an Accident Victim?
A doctor will induce a coma in a patient to prevent the patient from feeling intense physical pain. Death can be a result of a coma because of two common reasons. One reason is if the patient cannot wake up from the coma and the second reason is if an infection spreads throughout the patient's body. If a patient is in a coma for a long period of time, they can be in a vegetative state.  Bleeding hemorrhage in the brain is another reason for a doctor to medically induce a coma. Contact our Houston traumatic brain injury lawyer today.
How Are Comas Measured?
A Coma can be measured by using a scale. The Glasgow coma scale gauges how well the patient is responding to the coma. Dilated pupils can be a sign of whether someone is comatose. The test doctors use is by putting a light in the patient's eyes. If the patient's eyes react to the light. A Houston car accident lawyer can help their clients if a coma is a result of a car accident. A coma is an extreme result of something as common as a car accident. It is important to remember a medically induced coma can be necessary to recover from swelling of the brain which can be a result of any head trauma injury. Car accidents can cause head and brain trauma if they occur at high speeds and the angle of the cars where the collision occurred.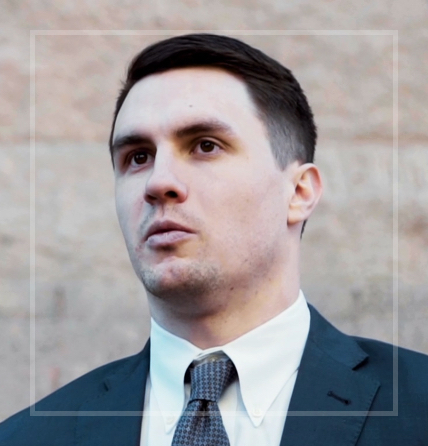 Nicholas P. Fleming focuses his practice in the area of civil litigation. As a skilled personal injury attorney, he handles a broad range of cases including motor vehicle accidents, premises liability, workplace accidents, and wrongful death. He is licensed to practice by the State Bar of Texas and is a graduate of the South Texas College of Law, earning his J.D. in 2017. Nicholas prides himself on providing personalized service to his clients, who are often facing extremely stressful situations.