How do police investigate a hit-and run in Texas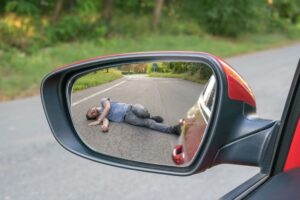 Texas treats hit-and-run accidents as serious criminal offenses. When a driver flees an accident scene, law enforcement interviews eyewitnesses, conducts an on-site investigation, and seeks video footage from nearby security cameras. The goal is to identify and locate the driver who fled.
Understanding the processes involved will help you know what to do if you suffer harm in a hit-and-run and how to recover the compensation you deserve. The attorneys at Fleming Law can support you on your road to recovery.
What Are the Laws in Texas Regarding Hit-and-Run Accidents?
Texas law requires individuals involved in accidents to stop and take specific actions, such as rendering aid, providing personal information, and reporting to law enforcement. Failure to do so can result in arrest. Leaving the scene of an accident is a serious offense that carries significant criminal charges, ranging from misdemeanors to felonies, depending on the extent of damage or injury.
Why Do Some People Flee the Scene of the Accident?
There are several reasons why people flee the scene of an accident. Some drivers may be unlicensed or under the influence of alcohol. Others may lack insurance coverage, be driving a stolen vehicle, or transporting stolen goods. Additionally, individuals may flee to avoid repercussions from their employers or immigration officials.
Whatever the reason, hit-and-run accidents are often traumatic for the victims, and the consequences can be severe and far-reaching.
What Should I Do If I Am the Victim of a Hit-and-Run Accident?
If you become the victim of a hit-and-run accident, it's essential to take several steps to ensure your safety and help the investigation:
Seek medical attention – Even if you feel fine, getting checked out by a healthcare professional is crucial. Some injuries may not be immediately obvious. A doctor's examination can be instrumental in your recovery.
Call the police – Alert the relevant authorities even if the damage appears minor. Filing an official police report is critical for insurance purposes and any future legal actions.
Gather evidence – If you can, note any details about the fleeing vehicle, such as make, model, color, and any part of the license plate number. Look for any potential witnesses and ask them what they saw. Take pictures of the accident scene, your vehicle, and any injuries you may have.
Contact your insurance company – Report the accident to your insurance company as soon as possible. If you have uninsured motorist coverage, this policy could help cover your losses – especially if police cannot identify or find the hit-and-run driver.
Contact a car accident lawyer – An experienced lawyer can help guide you through the legal process, communicate with insurance companies on your behalf, and help you pursue compensation for your losses.
Are There Different Types of Hit-and-Run Accidents?
Hit-and-run accidents can occur in various scenarios, including:
Head-on collisions
Rear-end collisions
T-bone crashes
Sideswipe accidents
Multi-car pileups
Backing-up accidents
Truck accidents
In addition to collisions with other moving vehicles, hit-and-run accidents can also involve parked cars, pedestrians, or buildings. Regardless of the type, those who suffer losses due to hit-and-run accidents deserve justice.
Will the Police Investigate the Hit-and-Run If It Is a Minor Accident?
The police will investigate all hit-and-run accidents, even if they appear minor. In Texas, leaving the scene of an accident is a criminal offense – regardless of the severity of the damage. It is important to remember that what may appear to be minor damage to a vehicle could still result in significant repair costs.
What Can I Do to Help the Police Find the Hit-and-Run Driver?
Any information you can provide to the police can help in their investigation. This information may include:
Details about the other vehicle
The direction the vehicle went after the collision
Information about any potential witnesses
Photos or video of the incident
However, dealing with a police investigation can feel overwhelming after you've been the victim of a hit-and-run accident. Having an experienced Houston car accident attorney on your side can take much of the stress off your shoulders so you can focus on your recovery. Contact our Houston accident lawyer today.
Can I Receive Compensation for My Damages If the Driver Is Not Found?
Even if the hit-and-run driver is not found, you may still be able to receive compensation through your own insurance company if you have uninsured motorist coverage. This coverage can help pay for medical bills, lost wages, and property damage resulting from the accident.
Other potential sources of compensation include health insurance and personal injury protection (PIP) or MedPay – if you purchased either of these optional coverages on your auto policy. Speak to a skilled hit-and-run accident attorney to understand your options.
Contact a Texas Car Accident Lawyer
If you've been the victim of a hit-and-run accident, you need a strong legal advocate on your side. The attorneys at Fleming Law have the experience, knowledge, and determination to represent you skillfully in every aspect of your claim.
Fleming Law offers exceptional legal representation and stands apart from other Houston-based law firms because we:
Have board-certified attorneys who have demonstrated excellence in their field
Provide personalized and attentive service, keeping our clients involved and informed
Have over 30 years of experience, with several multi-million-dollar victories for our personal injury clients
Have received some of the highest reviews and ratings of any Houston personal injury firm
Offer decades of trial and litigation experience, preparing every case as if it will go to court to ensure the best possible outcome
Your initial consultation with us is free, and we work on a contingency fee basis. That means you won't owe us anything unless we are able to secure compensation for you. When you choose Fleming Law, you choose a law firm that will tirelessly work to seek justice and the compensation you deserve. Contact us today for your free consultation to learn more about how we can help you.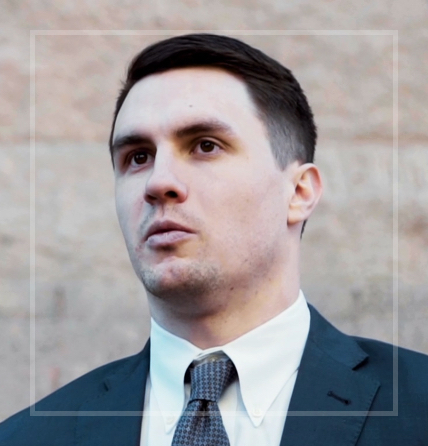 Nicholas P. Fleming focuses his practice in the area of civil litigation. As a skilled personal injury attorney, he handles a broad range of cases including motor vehicle accidents, premises liability, workplace accidents, and wrongful death. He is licensed to practice by the State Bar of Texas and is a graduate of the South Texas College of Law, earning his J.D. in 2017. Nicholas prides himself on providing personalized service to his clients, who are often facing extremely stressful situations.