How to Deal with an Insurance Adjuster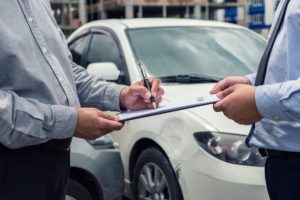 After a car accident, an insurance adjuster will likely contact you. The adjuster may even visit you while you are still in the hospital. The adjuster will want to settle your claim as quickly as possible and may even have a check in hand.
Generally speaking, you should decline to accept the first settlement offer that an insurance company makes to you. The offer typically will be low and fail to completely cover the cost of your injuries. Even though you may be in a difficult situation financially, you should resist the temptation to take it.
When you deal with an insurance claim adjuster in this scenario, you should remain calm and polite. Do not give a recorded statement. Also, do not allow the insurance adjuster to access your medical records. Instead, your next step should be to contact an experienced Houston personal injury lawyer at Fleming Law.
Why Should You Be Cautious with the Other Driver's Insurance Company?
Some accident victims think it sounds wrong to refuse to provide details of an accident to the other driver's insurance company. However, declining to speak with an insurance company will ultimately protect you and your ability to recover full compensation.
Immediately after an accident, you are in a vulnerable position. You may be unable to work and staring at a growing stack of medical bills. An insurance adjuster wants to take advantage of that situation. It's why an adjuster may contact you as soon as possible after your crash.
Auto insurance companies are for-profit businesses. They make money by collecting premiums and paying as little as possible to settle claims. So, when an insurance company claims adjuster asks you about your accident, you can assume that the adjuster is looking for information that it can use against you to reject your claim or minimize the amount of your payout.
The adjuster may try to get you to expressly take blame for the accident. For instance, you may say, "I'm sorry about what happened." The adjuster may also try to get you to implicitly accept blame. For example, you may say, "I didn't even see the other driver. He came out of nowhere." The adjuster may use this statement to assert that you were not paying attention at the time of the accident.
For this reason, you should refuse to give a recorded statement to the insurance company after an accident until you talk with a lawyer first. A lawyer can actually deal directly with the insurance company on your behalf. Meanwhile, you can focus on your health.
Additionally, an insurance company may ask you to sign a medical release form. The insurer wants to comb through your medical records, looking for pre-existing conditions. The goal is to argue that your car accident did not cause your injuries. For this reason, you should also decline to sign such a release.
How Should You Deal with Your Own Insurance Company?
After you get into an auto accident, you may need to talk with your own auto insurance provider. After all, most insurance companies require their insured drivers to report accidents within a certain period of time after a crash occurs. If you fail to comply with the reporting requirement, the insurance company may ultimately deny any claim that you file down the road.
For instance, if the other driver lacked liability auto insurance, or you were involved in a crash with a hit-and-run driver, you may need to file an uninsured motorist (UM) claim with your insurance company. You may also need to file an underinsured motorist (UIM) claim if the other driver's liability insurance falls shy of covering all of your medical bills, lost income and other damages. You want to protect your right to file such a claim.
You should review your auto insurance policy to determine if you are obligated to tell your insurer about your accident. An attorney at Fleming Law can also review the contract you entered into with the insurance company and advise you on whether you need to report your crash to the insurance company.
You may feel more comfortable speaking with your own auto insurance company than the at-fault driver's insurer. After all, you may have paid premiums to the insurance company for many years. It's perfectly natural to assume that the insurance company is "on your side."
However, you should remember that you are still dealing with an insurance company. The insurer will still want to maximize its profits by paying as little as possible to resolve your claim or by paying you nothing at all. So, your own insurance company may try to engage in the same tactics as the other driver's insurer.
For this reason, even when you deal with your own insurance company, you should stay cautious. The best thing to do is to refer a claims adjuster from your insurance company to your lawyer at Fleming Law. Contact our Houston car wreck attorney today.
How Can Our Houston Car Accident Attorneys Help You?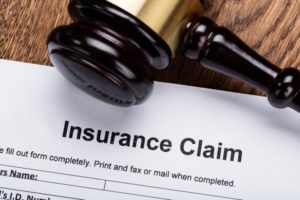 Sadly, after a car accident, insurance companies and their claims adjusters are not on your side. It's frustrating reality – especially when you just want to recover the compensation that you need to pay for the costs of your medical treatment and to cover your other losses.
At Fleming Law we know the difficulties that accident victims face. We understand that at a time when you are trying to recover from your injuries, it can be difficult to secure the compensation you are owed. With more than 30 years of legal experience in the Houston area, we also know how to stand up to insurance companies and protect our clients' rights. Attorney Michael P. Fleming is among the small percentage of Texas lawyers who is certified in Personal Injury Trial Law by the Texas Board of Legal Specialization. If you were hurt in an auto accident in Houston or elsewhere in Texas, contact us to discuss your case and learn more about how we can help you. Our initial consultations are always free.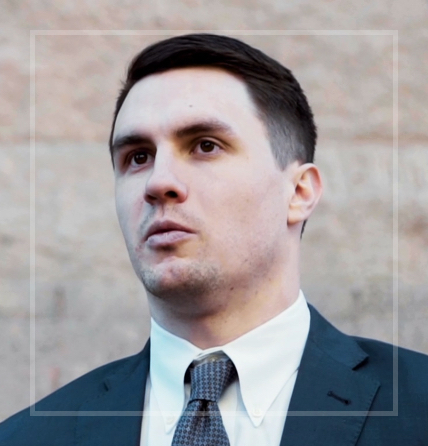 Nicholas P. Fleming focuses his practice in the area of civil litigation. As a skilled personal injury attorney, he handles a broad range of cases including motor vehicle accidents, premises liability, workplace accidents, and wrongful death. He is licensed to practice by the State Bar of Texas and is a graduate of the South Texas College of Law, earning his J.D. in 2017. Nicholas prides himself on providing personalized service to his clients, who are often facing extremely stressful situations.