Michael Fleming Launches Dog Adoption Campaign on Facebook
HOUSTON – Fleming Law, P.C., one of Houston's leading personal injury and civil litigation law firms, is proud to announce that it is teaming up with the Friends for Life Animal Shelter & Sanctuary to launch a new social media campaign that is aimed at finding new homes for the shelter's dogs.
"As animal lovers, we're very excited about this campaign," said attorney Michael P. Fleming, the law firm's founding attorney. "We see this as an exciting opportunity to help families to find the right pet for their home and to help open space at the shelter for other animals in need."
Every month, as part of its Dog Adoption Campaign, Fleming Law, P.C., will feature one of the Houston animal shelter's adorable canine residents on the law firm's Facebook page. In addition to a photo, the Facebook post will include a link to the dog's profile on the Friends for Life website.
The Friends for Life profiles provide a wealth of helpful information for those who are considering whether to bring a dog or cat into their home. Each profile provides the animal's age, gender, breed and weight. It also describes the animal's personality and energy level, and it indicates how the dog may interact with children and other pets in the home.
For instance, in March, the law firm is featuring "Mookie," a nine-year-old, 52-pound mixed breed male with a medium-to-high energy level who is "handsome, loyal, adventurous and a total cuddle bug … the whole package!"
When people visit the Friends for Life website, they can check out the profiles of the shelter's many other dogs and cats. They can also learn more about how the shelter's adoption process works.
About Friends for Life Animal Shelter & Sanctuary
The Friends for Life Animal Shelter & Sanctuary is a non-profit organization which facilitates the adoption of dogs and cats in the Houston area in addition to providing many other services. The organization's Don Sanders Adoption Center is the fastest-growing and only no-kill, LEED-certified animal shelter in Houston. The shelter provides a lifetime guarantee for all adoptions. In 2017 alone, Friends for Life found new homes for 408 dogs and 459 cats. To learn more about Friends for Life, call (713) 863-9835 or e-mail info@friends4life.org.
About Fleming Law, P.C.
The highly skilled and dedicated attorneys of Fleming Law, P.C., represent clients in Houston and throughout Texas in a broad range of Houston personal injury and wrongful death cases, including those which involve motor vehicle accidents, slip and falls, dog bites, defective products, workplace accidents and offshore injuries. The firm also serves clients in business, probate, real estate and other civil litigation matters. To learn more, call (713) 221-6800 or use the law firm's online form. Contact our Houston dog bite attorney today.
Fleming Law, P.C.
1345 Campbell Road, Suite 100
Houston, TX 77055
Phone: 713-221-6800
https://flemingattorneys.com/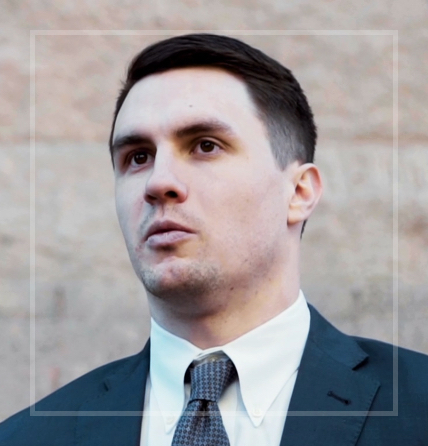 Nicholas P. Fleming focuses his practice in the area of civil litigation. As a skilled personal injury attorney, he handles a broad range of cases including motor vehicle accidents, premises liability, workplace accidents, and wrongful death. He is licensed to practice by the State Bar of Texas and is a graduate of the South Texas College of Law, earning his J.D. in 2017. Nicholas prides himself on providing personalized service to his clients, who are often facing extremely stressful situations.