Must You Report a Minor Car Accident in Houston?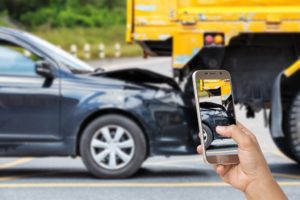 Nobody gets into their car thinking that they'll be involved in an accident during the drive. Because this is true, many people find themselves scrambling to figure out what to do after being involved in a crash. When an accident seems relatively minor, people may be tempted to get back in their cars and deal with the issues later.
Should You Report a Minor Car Accident in Houston?
Texas doesn't require drivers to report all "fender benders," but it is usually in a person's best interest to make sure that a police report is completed. Even in accidents in which there are no injuries and damage is minor, circumstances can change later, and people may ultimately regret not having filed police reports in such cases.
Did you or your loved one suffer injuries in a car accident caused by someone else's negligence in Texas? After you contact police, make sure your next phone call is to Fleming Law.
Michael Fleming is Board Certified in Personal Injury Trial Law by the Texas Board of Legal Specialization. You can have our lawyers review your case and help you understand all of your legal options when you call us or complete an online contact form to schedule a free consultation.
What Do I Do After a Car Accident?
The first thing you should do after any collision is to make sure that you receive medical attention. Do this even if the accident seems minor, and nobody at first appears to be hurt.
You not only want to make sure that you did not sustain an injury with delayed symptoms, but you also want to prove that you sought immediate treatment. Delays in treatment can lead to insurance companies claiming your injuries were not severe.
Contact the local law enforcement agency to file a police report. Be patient. Some police departments in the Houston area are very busy, and it may take some time for an officer to arrive at the crash scene.
Another critical step to take after a car accident to build a case is to photograph the scene. Try to get pictures of all of the factors involved in your crash and take pictures from different angles and distances.
Collect the names and numbers of any people who witnessed the accident. Most importantly, contact Fleming Law as soon as possible.
Must You Report a Minor Car Accident in Houston?
Texas Transportation Code § 550.026 mandates that drivers who are involved in an accident resulting in injury to or death of a person, or damage to a vehicle to the extent that it cannot be normally and safely driven, must immediately give notice of the accident to the local police department when an accident occurs in a municipality. When an accident occurs not more than 100 feet outside the limits of a municipality, the driver should contact the local police department or sheriff's office. In all other cases, a driver should contact the sheriff's office or the nearest office of the Texas Department of Motor Vehicles.
When an accident involves personal injury or death, a driver is required under Texas Transportation Code § 550.021 to stop at the scene of the crash and fulfill their duty to give information and render aid, as required under Texas Transportation Code § 550.023. Failure to comply with these requirements is a second-degree felony when the accident results in death and a third-degree felony when the crash causes serious bodily injury.
Texas Transportation Code § 550.022 also requires drivers to remain at the scene and provide information when a crash involves only damage to a vehicle. A violation of this statute is a class C misdemeanor when the damage is less than $200 or a class B misdemeanor when damage is $200 or more.
If a person strikes an unattended vehicle, Texas Transportation Code § 550.024 requires the driver to either locate the owner to provide information or leave written notice of the driver's name and contact information in a conspicuous place. Police are not required to be contacted for these crashes.
Texas does not frequently pursue cases against people who fail to file police reports. The state does prosecute "hit-and-run" drivers who leave the scenes of crashes without complying with the statutes mentioned above.
What Should I Do after a Minor Car Accident?
You should still seek medical attention even if your accident was minor. You should also file a police report.
Other drivers may encourage you not to contact the police, and they could have various reasons for doing this. Some drivers may be nervous about possibly having active warrants. Other drivers may not have a valid license or insurance.
It is crucial to keep in mind that whatever the other driver tells you at the scene of a crash needs to be taken with an enormous grain of salt. Another driver could say to you at the scene of the accident that they were at fault and express a willingness to pay for the damages caused, but then turn around and tell their insurance company that you were at fault and deny any liability.
When you contact the police, an officer will investigate to determine the information that will be included in their report. They may also issue a citation to the negligent driver, and this ticket could be used to help prove that motorist's negligence in your injury case. However, it's important to remember that the police do not have final say on civil liability for a crash.
Should I Contact a Lawyer After a Minor Car Accident?
If you or your loved one were hurt in a car accident caused by another person's negligence in Texas, do not assume that the crash was not severe enough to require legal representation. Even seemingly minor collisions can lead to serious and lasting injuries. The statute of limitations to file an injury claim in Texas is two years from the date of the injury, and if you do not take action in time, you could be forced to pay out of pocket for expenses you incur.
Fleming Law car wreck lawyers represent clients on a contingency fee basis, so you will not pay anything unless and until you receive a monetary award. Call us or contact us online for an honest and thorough evaluation of your case during a free consultation.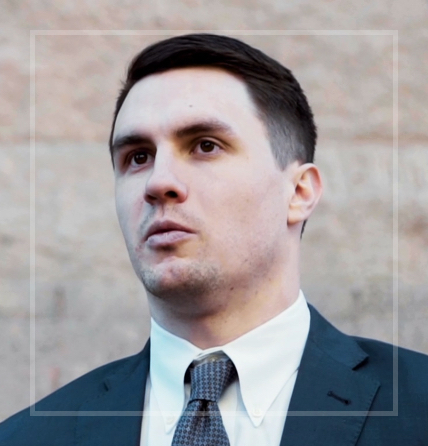 Nicholas P. Fleming focuses his practice in the area of civil litigation. As a skilled personal injury attorney, he handles a broad range of cases including motor vehicle accidents, premises liability, workplace accidents, and wrongful death. He is licensed to practice by the State Bar of Texas and is a graduate of the South Texas College of Law, earning his J.D. in 2017. Nicholas prides himself on providing personalized service to his clients, who are often facing extremely stressful situations.