What Are the Rules About Texting and Driving in Texas?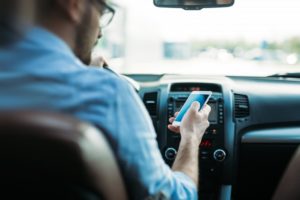 In response to the rising number of texting accidents in Texas, the state enacted a distracted driving law that prohibits drivers of all ages from reading, writing or sending messages on an electronic device while they are operating a vehicle. Violators of the law can face fines up to $200.
According to the Texas Department of Transportation (TxDOT), in just one recent year, there were 109,658 accidents statewide involving distracted driving. The crashes killed 405 people and injured 3,087 more. In other words, distracted driving caused approximately 300 accidents per day that year.
After distracted driving became such a problem that it was causing 1 in 5 accidents in the state, the Texas Legislature decided to take up the issue and put in place new driving laws against texting and driving.
Texting and driving may now be illegal, but it still happens when distracted drivers choose to break the law. Enforcement of the new law has been imperfect at best. Texans are still being hit by distracted drivers every day.
If you have been injured in a car accident due to a distracted driver, the Houston car accident lawyers of Fleming Law can help you fight for the compensation you need.
Can You Text and Drive in Texas?
Many people know that texting and driving is dangerous, but some may not know that it is now illegal in Texas. During last year's legislative session, the Texas Legislature passed a law to ban texting while driving. This law went into effect on September 1, 2017.
Since then, it has been illegal for anyone behind the wheel in Texas to:
Read any electronic messages
Write any electronic messages
Send any electronic messages
The only exceptions are for emergency communications or when the vehicle is stopped. The new rules came in addition to existing laws limiting cell phone use by adult drivers to hands-free devices and banning drivers under 18 from any cell phone use whatsoever behind the wheel.
Before the Legislature took up this issue, texting and driving was largely considered a local issue rather than a state issue in Texas. Previously, in many parts of the state, it had only been illegal to look at your cell phone in a school zone. Now, to put it simply, it is illegal to text and drive in Texas, regardless of your age or where you are driving.
What If I Am Caught Texting and Driving?
Texting and driving can be fairly obvious, even if it does not result in an accident. Distracted drivers may have a slowed reaction time or may swerve within their lanes. The signs can be similar to those of a drunk driver.
If a police officer catches you texting and driving, they may pull you over and give you a ticket. The new state law banning texting and driving set fines for violations, including:
$99 for a first offense
Up to $200 for a second or subsequent offense
In addition, if you are in an accident, texting and driving may be held against you in determining fault. Depending on other contributing factors, you could be liable in large part for the other driver's injuries just by virtue of texting behind the wheel.
What If I Need to Send a Text?
If you are driving, text messages can wait. As long as you are 18 or older, you can talk on the phone with a hands-free device. If you are under 18 or desperately need to read or send a text message, you can always pull over and take care of your business before getting back on the road.
While waiting can be annoying, it is far better than ending up in an accident or slapped with a fine for hundreds of dollars. In addition, if you have someone else in the car with you, you can always ask them to read a message or respond to it for you.
There are also now apps available for smartphones that will automatically reply to texts, informing the sender that you are driving and will respond when you are no longer behind the wheel. Whatever option you choose, it is important for your safety and finances that you keep your eyes on the road at all costs.
What If I Was Hit By a Driver Who Was Texting?
If you were injured in a car accident and the other driver was texting, you may be able to hold them liable for your losses in an insurance claim or lawsuit. Texting and driving is only one of many factors that can contribute to an accident, but in many cases, it can be one of the largest factors. For example, distracted drivers often do not see when the car in front of them is braking, creating a serious potential for rear-end accidents.
In personal injury cases, Texas courts apply a doctrine called "comparative negligence," meaning that each driver will be assigned a percentage of fault based on what negligent actions they took that contributed to the accident. Any monetary award a driver receives for their injuries will be reduced by their percentage of fault. Only a driver who is less than 51 percent at fault can recover damages in a personal injury suit.
If you are able to prove that the driver who hit you was texting, that could increase their percentage of fault and therefore increase your potential recovery in a court verdict or an insurance settlement.
Contact a Car Accident Lawyer in Houston Today
If you've been hit by a distracted driver in Texas, you have legal options. You may be able to hold the driver who hit you liable for your losses in a personal injury suit. The Houston car accident lawyers of Fleming Law are ready to help with all your personal injury needs.
Don't settle for just any lawyer. Former elected Harris County Attorney Michael P. Fleming has argued and won cases all the way up to the U.S. Supreme Court. He knows what it takes to hold distracted drivers accountable for the injuries they've caused.
For more information and to set up a free consultation with a knowledgeable member of our team, call us now, chat with us live, or fill out an online contact form.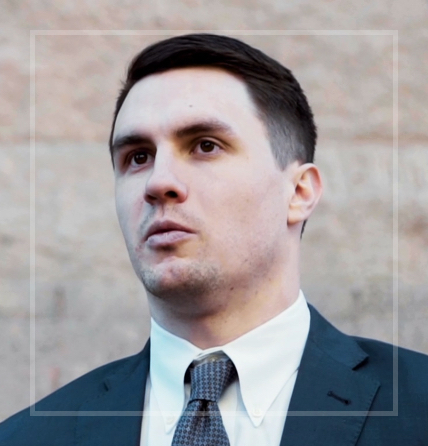 Nicholas P. Fleming focuses his practice in the area of civil litigation. As a skilled personal injury attorney, he handles a broad range of cases including motor vehicle accidents, premises liability, workplace accidents, and wrongful death. He is licensed to practice by the State Bar of Texas and is a graduate of the South Texas College of Law, earning his J.D. in 2017. Nicholas prides himself on providing personalized service to his clients, who are often facing extremely stressful situations.