Safety Tips for Avoiding a Motorcycle Accident in Texas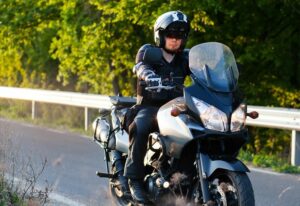 Riding a motorcycle is exhilarating, but it can be dangerous. Even the safest and most experienced rider can be severely injured if other motorists fail to obey the rules of the road.
It's well-known that motorcyclists are at a greater risk of injury or death compared to other drivers. With virtually nothing to protect them from the violence of impact in a crash, few bikers leave the scene of an accident unharmed. For this reason, it's crucial to exercise care and caution at all times when riding.
Whether you've just bought your bike or you've got years of experience on Texas roads, every rider can benefit from safety tips to help reduce the risk of a motorcycle accident. Keep reading for advice from the Houston motorcycle accident lawyers at Fleming Law.
Nine Motorcycle Safety Tips To Keep You Safe in Texas
Before you get on your motorcycle, familiarize yourself with the key safety tips that can help keep you safe out on the road:
Wear the correct motorcycle gear. Texas law only requires helmets for riders under 21. But it's wise always to wear a helmet, even if it's not required by law. Motorcycle helmets can protect you from the severe or fatal head and brain injuries. Choose a motorcycle helmet with a face shield or wear shatter-resistant goggles. Also, make sure to wear durable footwear that covers your ankles, along with a long jacket and pants made from durable materials like leather.
Be alert when riding. Watch out for potential hazards, such as potholes, patches of ice or snow, sand, dirt, gravel, and railroad tracks. Keep an eye on other motorists. If you see a distracted driver or someone driving unsafely, keep your distance. Finally, exercise caution while approaching intersections, where accidents are likely.
Never drink and ride. Operating a bike under the influence of alcohol or drugs is illegal. Intoxication can impair your judgment, perception, and reaction times, putting you and anyone in the vicinity in harm's way.
Avoid bad weather if possible. Check the forecast before heading out for a long ride. Try to delay leaving if bad weather is predicted. If you get caught in a storm, pull off the road as soon as you safely can and wait it out.
Wear bright clothing. Choose brightly colored clothing or add reflective tape to your helmet and clothes to make you more visible to other drivers on the road. Always keep your motorcycle's headlight on, even in broad daylight.
Maintain your bike. Keep up with the manufacturer's recommended maintenance schedule. If you store your motorcycle for any time, take it to a mechanic before riding again. Also, remember to check the important functions of your bike every time you ride, including your tires, tire pressure, hand and foot brakes, and lights.
Take a safety course. If you are riding a motorcycle for the first time, consider taking a motorcycle safety course. Even experienced riders can benefit from a refresher safety course to avoid falling into bad habits and keep up to date on the latest safety tips.
Choose a bike within your skill level. Always ride a bike with a performance ability that you have the experience and skill to control properly. If a bike's acceleration and speed are beyond what you can handle, you are much more likely to crash.
Expect the unexpected. Always be prepared for a collision or other hazard to appear in front of you. Protect yourself by leaving yourself room to maneuver if an emergency arises.
Safety Rules To Remember While Riding a Motorcycle
Follow these rules for safe motorcycling:
Never speed or ride too fast for the current conditions.
Look behind you when stopping. Pull towards the side of the lane and keep your bike in gear in case a vehicle approaches that does not look like it will stop.
Avoid lane splitting. This means riding on traffic lines, in between lanes of traffic, or between traffic and parked vehicles.
How Other Drivers Can Avoid Crashes with Motorcycles
Drivers can reduce the risk of causing a collision with a motorcycle rider by:
Avoiding distractions while behind the wheel
Giving extra room to motorcycles to allow them space to slow down and stop
Checking mirrors and blind spots when changing lanes, turning, or opening the door before exiting a parked vehicle
Slowing down when approaching and driving through intersections and traffic lights.
Giving a motorcycle the full width of the lane
Passing a motorcycle by moving to the adjacent left lane, not trying to share the lane
What to Do When You Crash Your Motorcycle
Take these steps to protect your health and preserve your legal rights after a motorcycle accident:
Get the contact and insurance information of each motorist involved in the accident.
Note each vehicle's make, model, and license plate number.
Take photos of the crash scene, including vehicle damage, marks in the road, nearby traffic controls, weather and traffic conditions, and any visible injuries you suffered.
Seek medical attention as soon as possible to check for undetected injuries. Seeing a doctor promptly also creates a record linking your injuries to the motorcycle accident.
Document your recovery from your injuries in a journal.
Keep copies of all crash-related bills, receipts, and invoices.
Don't discuss the crash on social media or post photos or videos as you recover. Insurers might try to use these posts to attack the credibility of your motorcycle accident claim.
Speak to a motorcycle accident lawyer right away to learn about your options for pursuing compensation.
Call an Experienced Houston Law Firm For Help With Your Claim
If you've been injured in a motorcycle accident caused by a negligent or reckless driver, call or contact Fleming Law today for a free, no-obligation consultation. We fight for the rights of injured bikers in our community, and we're ready to stand up for you. Contact our Houston brain injury lawyer today.
When you work with us, you get a legal team committed to the highest standards of client service. You'll always be in direct contact with the Houston motorcycle accident lawyer handling your case so that no question goes unanswered.
Let's get started now. Call or contact us for a free consultation.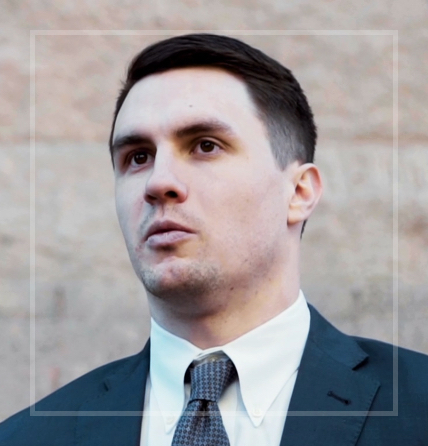 Nicholas P. Fleming focuses his practice in the area of civil litigation. As a skilled personal injury attorney, he handles a broad range of cases including motor vehicle accidents, premises liability, workplace accidents, and wrongful death. He is licensed to practice by the State Bar of Texas and is a graduate of the South Texas College of Law, earning his J.D. in 2017. Nicholas prides himself on providing personalized service to his clients, who are often facing extremely stressful situations.