Cruise Ship Injury Attorney in Texas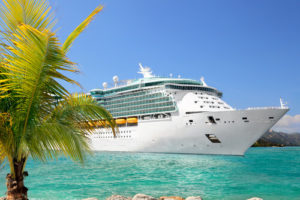 Millions of people take cruises and casino boats throughout the year. Unfortunately, many innocent adults and children are also seriously injured while offshore. If you or a loved one has been injured or killed on a cruise line, casino ship or casino riverboat, it is important that you contact experienced personal injury trial attorneys as soon as possible after your return home. Waiting too long can cause your claim to be lost by the statute of limitations.
Causes of action for injuries on a cruise ship, casino ship and casino riverboat can have shorter statutes of limitations than in other cases. This means that you have a shorter time to bring your claim. If you miss the deadline, you will not be able to seek damages for your injuries and losses. Therefore, it is important to contact Houston injury attorney at Fleming Law, P.C., as soon as possible after your trip. It is also important to assemble and preserve your cruise documents such as your tickets and other papers related to the voyage.
I was injured on a Caribbean cruise. What can I do?
Types of Cruise Ship Accidents & Injuries
A claim for injuries on a cruise ship may be brought by crew members as well as passengers. Some common incidents resulting in injuries to cruise ship passengers include:
Slip & Falls
Stairway Falls
Gangway Falls
Tender Falls
Medical Negligence of Cruise Medical Staff
Assaults by Crew members
Assaults by other passengers
Injuries sustained by children in the cruise camps
Email at Fleming Law, P.C. now with your questions regarding cruise ship accidents and injuries.