Do You Need an Attorney After a Truck Accident?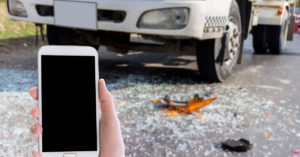 If you've been hurt in a truck accident in Houston, you may be entitled to compensation from the truck driver, the trucking company, and any other parties responsible for your injuries and damages. In Texas, you need to retain a truck accident attorney to investigate your crash, gather all the evidence, prove the extent of your losses, and demand the full compensation you are entitled to receive. Even if you are found to be partially at fault for your truck accident, you may be entitled to compensation, so it is crucial that you speak with a truck accident attorney about your legal rights as soon as possible.
To discuss the details of your accident and learn about your options, contact a truck accident attorney at Fleming Law, P.C. We can answer all your questions and explain your next steps in a free consultation.
What Should I Do After Being Involved in a Truck Accident?
If you've been involved in a truck accident, you should take the following steps to protect your legal rights and your potential claim to compensation for your injuries and damages:
Call 911 or contact the police to have an officer prepare an accident report.
Document the accident scene, including photographing or videoing details such as damage to vehicles, traffic controls at the scene, and weather, lighting, road, and traffic conditions.
Get the contact information for any eyewitnesses to the accident.
Get the name of the truck driver and the contact information for his or her employer. (It can also be helpful to take photos of any wording or letters on the commercial truck itself.)
Seek medical attention as soon as possible after the accident, and attend all follow-up appointments.
Speak to an experienced truck accident attorney immediately about your claim for compensation. The sooner you contact an attorney after your accident, the sooner your lawyer can begin to gather crucial evidence while it's still available.
How Is Fault Determined in a Truck Accident?
To determine who is at fault for your truck accident, your attorney will collect, preserve, and review all the evidence. This may entail working with an accident reconstruction specialist to show how the crash happened.
Parties that may be held liable for a truck accident include:
The truck driver
The trucking company that employs the truck driver
The truck's owner, if different from the trucking company
The truck's mechanic, if the accident was caused by inadequate or improper maintenance
The freight company responsible for loading the tractor-trailer
The truck's manufacturer, if the accident was caused by defective parts
In addition, if the accident was caused by poor road surfaces, such as broken pavement or potholes, the governmental agency responsible for the roads may be held liable.
What Evidence Needs to Be Presented for My Case?
Truck accident cases often involve more pieces of evidence that are used in your typical motor vehicle accident case. Evidence that is typically presented in truck accident cases includes:
The police accident report will document the officer's findings and may even include the officer's opinion as to who may have been at fault for the accident.
The truck driver's logs show how long the driver had been behind the wheel prior to the accident. Drivers are limited in how long they may operate a truck at any one time, so a driver operating past those limits may have been fatigued behind the wheel.
The truck driver's toxicology report, which may be ordered if the accident results in injury or death, can show whether the truck driver was intoxicated.
The truck's "black box" data, if equipped with one, can show the truck's position, speed, and/or driver inputs.
The load manifest can show if the truck was improperly loaded.
The truck's maintenance logs can show if the truck was inadequately or improperly maintained.
In addition to evidence to prove how the accident occurred and who was at fault, you will also need to present medical and financial evidence to demonstrate what kind of damages you have suffered.
Can a Lawyer Work Get the Needed Information from the Trucking Company?
Much of the evidence needed in a trucking accident claim is held by the trucking company. When your attorney brings a claim for compensation against the trucking company, your attorney will need to secure those documents and evidence from the company.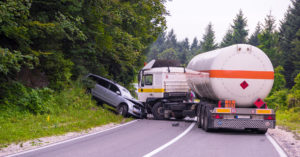 Your attorney can send the trucking company requests to preserve evidence, ensuring that it is not later lost, destroyed, or altered. Later, your attorney can serve subpoenas to obtain copies of those documents and evidence. If evidence was lost, altered, or destroyed following a preservation request, you may be entitled to an inference or presumption that the evidence was adverse to the other party.
How Can a Lawyer Make a Difference in My Case?
If you have been hurt in a truck accident, a lawyer can take the pressure off you and improve your chances of recovering maximum compensation by:
Thoroughly investigating your accident to uncover all available evidence
Working with accident reconstruction experts to show how your crash occurred and who may have been at fault for the wreck
Helping you document your injuries and financial losses through medical bills, W2s, and other invoices for out-of-pocket expenses
Consulting with medical and financial experts to determine your injuries, damages, and future losses
Identifying all potentially liable parties and sources of compensation
Aggressively negotiating with the trucking companies and their insurers for full and fair compensation
Preparing your case for trial and persuasively advocating on your behalf in court, if necessary
Talk to a Truck Accident Lawyer Now
Being involved in a truck accident can cause long-lasting injuries that leave you with significant financial expenses. If you have been injured in a truck wreck, contact the Houston truck accident lawyers of Fleming Law, P.C., to schedule a free case evaluation. Let our firm help you demand the financial compensation you need and deserve.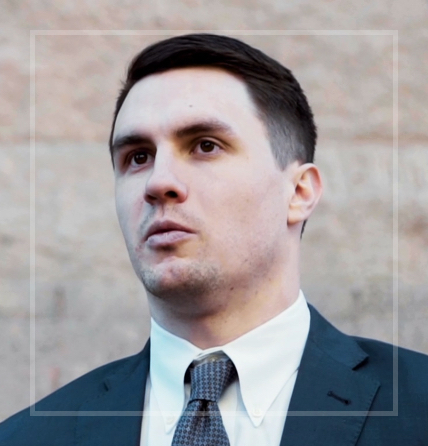 Nicholas P. Fleming focuses his practice in the area of civil litigation. As a skilled personal injury attorney, he handles a broad range of cases including motor vehicle accidents, premises liability, workplace accidents, and wrongful death. He is licensed to practice by the State Bar of Texas and is a graduate of the South Texas College of Law, earning his J.D. in 2017. Nicholas prides himself on providing personalized service to his clients, who are often facing extremely stressful situations.