Internal Injury Attorney in Houston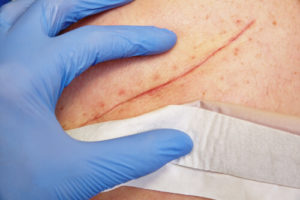 Internal injuries from accidents in Houston are more common than you might think. If left untreated, these personal injuries can lead to serious complications, including death.
Internal injuries can result from car accidents, explosions, sexual assault, electrocution, burns, blunt trauma, workplace injuries, falls and wounds which penetrate the flesh. The nature of internal injuries makes them difficult to initially detect and treat, putting victims with internal injuries at a higher risk of death or needing major surgery, than those with just external injuries.
Each of the organs in the human body plays a vital role. But just as we don't see the actual workings of our organs, so we don't often see when the functions of our organs are impaired. The inability to detect internal injuries is complicated by the fact that internal injuries may exhibit very faint symptoms.
Victims who aren't particularly observant of their bodies may also be quick to dismiss these symptoms. That is why it's crucial for an accident or trauma victim to seek complete and thorough medical examination immediately after an injury. Then call a personal injury attorney that can help you!
Internal Injuries are often found in personal injury cases!
Major injuries to any organ can require a victim to undergo immediate emergency surgery in order to save the victim's life.
Symptoms of internal injuries include:
Nausea and vomiting
Swelling
Tenderness
Discoloration of the skin
Localized pain
Bleeding, especially out of the body's orifices
Bruising
Loss of consciousness
Low blood pressure
Abnormal pulse (i.e. low pulse or rapid pulse)
Left-sided abdominal pain, and left arm and shoulder pain, indicating spleen damage
Right-sided abdominal pain and right shoulder pain, indicating liver damage
Blood in the urine, indicating kidney damage
Pain in the mid-abdominal area or back, indicating pancreatic damage
If you or a loved one has been in an accident in Texas and has begun exhibiting any of the above symptoms, you should immediately seek medical attention and undergo a thorough examination. It is crucial that you remain on the lookout for any of these symptoms, even if an initial examination reveals no internal injuries. Minor internal injuries can quickly become very serious and life-threatening.
Treatment of Internal Injuries
The treatment for your internal injuries, including surgeries and transplants, may be recoverable in your personal injury lawsuit. It may also factor into your damages for pain and suffering. If your loved one suffered fatal internal injuries, you may have additional damages to recover from the at-fault party.
Contact the Houston personal injury lawyers at Fleming Law to discuss your claim. The consultation is always free 1-832-529-4812.