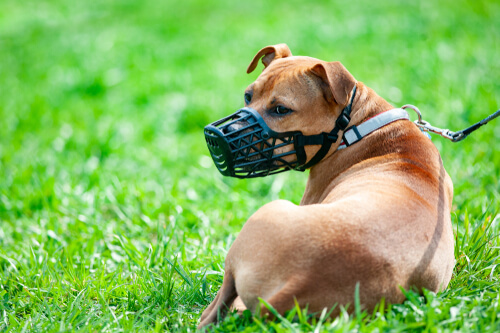 Dallas Dog Bite Lawyers
Dog owners in Dallas have the responsibility to control their pets. Should they fail in this duty and you are injured as a result, you may be able to hold them financially responsible for the harm you've suffered.
Dallas dog owners must follow city and state ordinances regarding dangerous dogs and even ordinary dogs. If you or a loved one have suffered a dog bite injury, you might be entitled to compensation from the owner. Contact the Dallas dog bite lawyers at Fleming Law Personal Injury Attorney today. Your initial consultation is free.
Animal Attack Compensation Claims We Have Handled
Dog attacks can produce terrifying, horrific injuries and unfortunately are completely preventable.
We have handled many claims for dog attack injuries including:
Lacerations
Puncture wounds
Severe flesh wounds
Massive permanent scaring
Permanent disfigurement
Emotional damages
In finding a Dallas dog bite lawyer for your injuries, it is important to find one with the experience needed to seek maximum compensation for your injuries.  Michael P. Fleming is Board Certified as a Specialist in Personal Injury Trial Law by The Texas Board of Legal Specialization.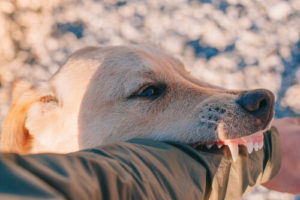 What Should You Do After a Dog Attack in Dallas?
If you or a child of yours has been the victim of a dog attack resulting in injuries, you should take the following actions immediately:
Call 911 or go to the hospital.  Dog bites can be severe and life-threatening.  It is important to receive proper medical care to minimize the damages and future medical care needed.
Call Animal Control.  In Dallas, you can report the bite to Dallas Animal Services by dialing 311.  Animal Control/Dallas Animal Services will investigate the attack, make sure the dog has the proper vaccinations, and determine whether the dog is dangerous or aggressive.  Oftentimes, the hospital will make the report.  Cooperate completely if you are contacted by Animal Control
Take Pictures of your wounds. Pictures of the various stages of your dog bite wounds and recovery are very effective to show an insurance company or jury what you experienced.
Get any witnesses' contact information. If someone saw the attack, be sure to get their name and phone number
Keep copies of everything related to your attack. This includes medical records, medical bills, police reports, etc.
Call one of our Dallas dog bite lawyers at (469) 414-9082.
Does Insurance Cover Dog Bites?
We have had good success prosecuting claims against dog owners through their homeowner's insurance policy.  Most homeowner's insurance (and some renter's insurance) policies provide coverage for dog attacks.  However, certain insurance company policies excluded dog bites, and some specifically exclude certain breeds of dogs such as pit bulls.
What are the Most Dangerous Dogs in Dallas?
Certainly, some dogs attack more often and more severely and as such are considered more dangerous.  These dog breeds include Pit Bull Terriers, German Shepherds, and Rottweilers.  However, many dog breeds can inflict serious injuries through a bite and attack due to the negligent handling of the owner.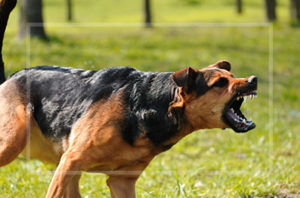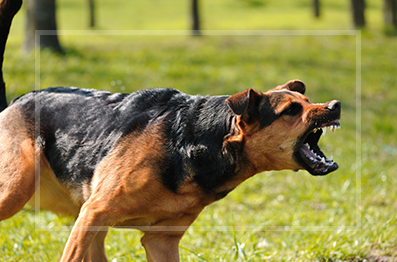 What is the Law on Dog Bite Liability in Texas?
There are two main ways to prove a dog bite liability case in Dallas or anywhere in Texas.  The first involves the situation where the owner knows of the dog's dangerous tendencies.  It is often mentioned as the "one bite rule" where the owner is said not to be liable for the first bite by their dog.
While this is technically true, a dog owner can be found liable even if the dog was not known to be vicious if the owner is negligent in the way the dog has handled resulting in the injuries.  "Negligent handling" can include letting the dog run free in the neighborhood or walking the dog without a leash.
It can also arise when the owner is negligent after the dog is becoming aggressive but before the attack such as letting the barking dog loose out the door by accident when the victim is approaching.
What Is the Statute of Limitations for a Dog Bite Injury Claim?
If you have been the victim of a dog bite, and have sustained injuries, be aware that the state of Texas does have a time limit for you to file a personal injury claim. That time limit is known as the Statute of Limitations. For Texas, that time limit is two years.
Contact Dog Bite Lawyers in Dallas, TX Today
There are many ways to establish liability in a dog attack case and the Dallas Dog Bite Lawyers at Fleming Law Personal Injury Attorney have the experience to seek the maximum compensation you are entitled to receive under the law.  Call us today for a free consultation.