How Roadside Inspections are Used to Prevent Truck Accidents
How Roadside Inspections are Used to Prevent Truck Accidents, Truck collision
The Federal Motor Carrier Safety Administration (FMCSA) and each state's Department of Transportation (DOT) have defined regulations relating to the safe operations and maintenance of 18-wheelers.  This includes Houston and every city and county in Texas.  If you have been injured after a truck caused a car accident you will want to know the important highlights of these regulations and the record-keeping requirements that apply to trucking companies. This information may be useful to you if you are filing a claim to recover damages for your injuries. Contact our Houston truck accident lawyers now for a free consultation.
Trucking companies have the responsibility to ensure their fleet of semis, tractor-trailers, and 18-wheelers are maintained and inspected regularly. This is the only way to ensure the vehicles are safe to operate on our highways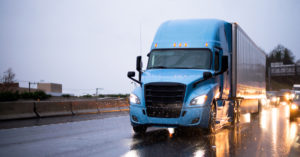 and roadways. In an in-depth study of 407 truck accidents, the FMCSA determined that 35.1% of the trucks had out-of-service violations just prior to the accident occurring. This means that if the trucks had been inspected they would have been forced to pull off the road and out of service until the violation was rectified.
Types of inspections
Roadside Inspections
Daily Driver Inspections
Annual Inspections
Compliance Reviews
Roadside Inspection Reports
If a truck has caused an accident it may be a result of the company's negligence in addressing a roadside inspection report. Each state's Department of Transportation (DOT) is responsible for roadside inspections which can be performed by the state's DOT, department of public safety or by state troopers. Drivers must take any inspection report results to their company's operations department. The company must ensure that all violations identified in the report are corrected within 15 days of the inspection date.
There are different types of roadside inspections;
Level 1 – Driver and vehicle inspection, this is the most detailed inspection, other levels include components this type of inspection
Level 2 – Walk-around driver/vehicle inspection
Level 3 – Driver only inspection
Level 4 – Special inspections – usually focused on one specific area for the purpose of industry studies and trend analysis
Level 5 – Vehicle only inspection
Level 6 – Inspections for Radioactive Shipments
After the Inspection
When the roadside inspection is complete;
A driver may receive a ticket for any traffic or driving offenses such as speeding, driving without a license, or with a headlight out.
If there are serious safety issues with the truck's operation such as faulty brake systems, suspension, or other mechanical defects the truck may be forced out of Out-of-Service until repairs are made.
In all cases, the information from the inspection will be entered into the FMCSA's Safety Management System.
Daily Driver Vehicle Inspection Reports
All drivers operating a tractor-trailer, semi-truck, or 18-wheeler in Texas must complete a daily inspection report. This report must include the vehicle identification number (VIN) and any problems that are likely to compromise the safe operation of the truck or may cause the truck to have a mechanical breakdown.
All driver inspection reports must be delivered to the trucking company's operations staff. Any defect reported must be repaired immediately or identified as being unnecessary. Any repairs made must be certified by the trucking company or its agent before it can be returned to operation. Original copies of the reports must be kept for 3 months.
Annual Inspection
At a minimum Houston and state-wide trucking companies must perform annual inspections of their commercial motor vehicle fleet including;
Tractor
Trailer
Trailer Dollys
Inspection reports and documentation must be kept for a period of 14 months from the date of the inspection.
Information gathered during the inspection are;
Name of the person conducting the inspection
Date of inspection
The company operating the vehicle
The Tractor or Trailer's vehicle identification number (VIN)
Detail of the components inspected, results of the inspection, defective parts, repairs that are required for safe operation and repairs that are noted but not required
Qualified Inspectors
It is important to note that trucking companies must ensure that inspections are performed by those who are qualified. Inspectors must be trained, certified, and have one year of experience before they can conduct brake inspections, testing and perform any servicing required. Trucking companies must keep on hand evidence of an inspector's qualifications and certification during the time in which they are responsible for inspections and for one year after they cease conducting these inspections.
Compliance Reviews
In an effort to reduce the number of trucking accidents on highways and roadways, the FMCSA has developed a Compliance, Safety, and Accountability program. An important component of this program is the Safety Measurement System (SMS) which is used to store information and rate the performance of commercial motor vehicle carriers and their drivers.
A safety score is calculated based on the Behavior Analysis and Safety Improvement Categories (BASICs). Information from crashes, inspections, and violations recorded over time are entered into these categories for motor carriers and their drivers. The BASICs categories are;
Unsafe Driving – speeding, reckless driving, unsafe lane changes, distracted driving
Hours of Service (HOS) compliance – driving with fatigue, in violation of HOS, logbook violations
Driver Fitness – driving without a commercial driver's license (CDL) or medically unfit
Controlled Substances/Alcohol – under the influence of drugs or alcohol/Driver intoxication
Crash Indicator – frequency and severity of accidents and crashes
Vehicle Maintenance – defective brakes, lights, suspension or other mechanical problems
Hazardous Material Compliance – leaking tanks/containers, incorrectly packaged materials
SMS also tracks a trucking company's crash history. This is done using a crash indicator which uses information from State reported crash reports. The crash indicator is used to report on trends related to the company's frequency, severity, and involvement in crashes.
You can check on a motor carrier's safety ranking online using the FMCSA's Safety Management System.
Contact our Houston personal injury law offices immediately if you have been injured in an accident.