Child Sexual Assault and Rape Victim Attorney in Houston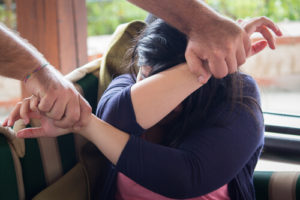 Have you or a loved one been the subject of rape or other sexual assault?
Whether or not this has been reported to the police, you have the right to seek compensation from all those responsible.
Often, there are other people or companies that can be held responsible for the attack including besides the attacker:
Apartment Complexes and their management companies are notorious for allowing crime to run rampant on their property. We have represented women who have suffered attacks at their apartment because management skimped on security, knew about dangerous criminals in the area, and failed to warn our clients. When you rent an apartment, the leasing agent often brags about their security and security gates to get you to sign the lease. In reality, many complexes cut corners on security to save money and this puts their tenants in danger. If you have been attacked at an apartment complex, you might be able to seek compensation for your injuries from the corporate owner. This is true whether or not the perpetrator was caught and prosecuted.
Employer of the Attacker. Employers have a duty to properly investigate the background of their employees. If a company hires somebody with a dangerous or criminal background, they can be held liable if the employee attacks or harms a customer, client, or member of the public. Whether the company provides in-home services or otherwise, you can seek compensation from the attacker's employer.
Commercial Enterprises. Stores, bars, offices, shopping malls, and other companies all owe the visiting public a duty to warn about dangerous conditions. If they know that an attack is possible – such as if there have been other attacks – they must warn their customers and other visitors. If they fail to properly warn, they can be held liable for sexual attacks.
Suing the Attacker. The victim of a rape or other sexual assault always had the right to sue the perpetrator of the attack for assault. You can seek all of your damages including medical expenses, pain and suffering, mental anguish, and others. Furthermore, you are entitled to seek punitive damages against him or her and unlike most other punitive damages cases in Texas, there is no cap. That is, the amount awarded by the jury can be quite high.
Houston Child Sexual Assault Victim Lawyer
Unfortunately, children are often the victims of sexual assault. You as the parent or guardian of the child are entitled to bring a lawsuit on their behalf if they have been molested. Schools, daycare centers, churches, and any organization that supervises children can be found responsible if their employees or agents take advantage of a child.
Can I seek sue the attacker and his boss? What about the owner of the company where it happened?
Our child sexual assault attorneys will be happy to meet with you to discuss all options that you have. Michael P. Fleming is Board Certified in Personal Injury Trial Law by the Texas Board of Legal Specialization. Attorney Audrey Manito works with groups supporting victims of sexual crimes. She is available at any time to discuss your options.
If you or your loved one suffered at the hands of a sexual predator, contact Houston Child Sexual Assault Victim Lawyer Fleming Law, P.C., for a free, fully confidential consultation.