Does the Jones Act Cover Dockside Workers' Injuries?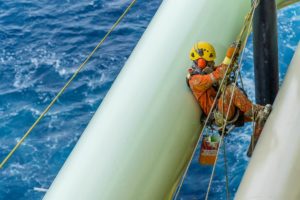 If you are a dockside worker who works at the Port of Houston or one of the numerous other ports and terminals along the Gulf Coast, then you know how dangerous your job can be. Accidents involving heavy equipment, slippery surfaces and exposure to hazardous materials are common, and they often result in devastating injuries. For this reason, it is important for you to know your legal rights and options if you should ever suffer a serious injury while on the job. One of those options could be filing a Jones Act claim.
Here, we discuss why a dockside worker may want to pursue a Jones Act claim after suffering a work-related injury. We also look at other options which may be available to injured dockside workers such as filing a claim for benefits under the Longshore and Harbor Workers' Compensation Act (LHWCA).
To discuss the specific facts of your case, you should contact us directly at Fleming Law. We have extensive experience with helping injured dockside workers and their families in the Houston area. We can provide a free, no-obligation consultation about your case.
Why Would a Dockside Worker File a Jones Act Claim?
The Jones Act is a federal law that protects the rights of injured maritime workers who are deemed to be "seamen." It provides a route for them to pursue compensation when they suffer job-related injuries that are due to their employer's negligence. Several factors must be considered when determining whether a maritime worker, including a dockside worker, meets the definition of a "seaman" and qualifies to file a Jones Act claim. Two of the main factors are:
You must have a connection to a "vessel in navigation" that is substantial in both its duration and its nature. For instance, if the vessel's purpose is to transport cargo, equipment or passengers, and your work contributes to that purpose, it will support your status as a seaman. A "vessel in navigation" generally means one that is used or capable of being used for maritime transportation.
Your job duties must contribute to the function of the vessel or to the accomplishment of its mission. Generally, if you have spent at least 30 percent of your employment time working on the vessel, then you may meet the definition of a seaman.
If you are a "seaman," and you suffered an injury while acting in the course of the scope of your employment – not while engaging in personal activities – then you may want to consider pursuing a Jones Act claim against your employer. The Jones Act provides for compensation that includes:
Lost wages and loss of future earning capacity
Past and future medical expenses
Pain, suffering, and disfigurement
Maintenance and cure
Mental anguish.
A Jones Act claim, in this sense, can result in compensation that is akin to what a personal injury lawsuit would provide. Like a personal injury lawsuit, you must establish fault – in this case, the fault of your employer. For this reason, it is important to consult with an experienced maritime injury lawyer as soon as possible. For instance, at Fleming Law, P.C., we can immediately investigate your dockside injury. Our goal will be to determine why it happened and, ultimately, who should be held responsible for it.
Additionally, if your loved one was a dockside worker who died while acting in the course and scope of his or her employment due to the negligence of his or her employer, and he or she qualifies as a "seaman," then you may be eligible to file a wrongful death claim under the Jones Act. The claim can seek compensation that includes burial and funeral expenses, loss of your loved one's services and loss of financial support and contribution. Contact our Jones Act lawyer today.
What Options Do You Have Beyond the Jones Act?
In the event that you are a dock worker who does not qualify as a seaman, and the Jones Act does not cover your injuries, you may still have several other options available to you for seeking medical care and disability compensation. Those options may include:
Longshore and Harbor Workers Compensation Act (LHWCA) – If your work has a connection to water transportation, and you work near navigable waters, then you may qualify for these benefits if your injury occurred during the course and scope of your employment. These benefits can cover your medical expenses as well as replace a portion of the wages that you lose due to a partial or total disability. Unlike a Jones Act claim, you do not need to show that anyone else was at fault to obtain these benefits.
Workers' compensation – If you qualify for neither a Jones Act claim or LHWCA benefits, then you may be eligible to file a claim for workers' compensation medical and disability benefits. It's important to note that workers who are covered by Texas workers' compensation law are prohibited from filing a LHWCA claim. Like a LHWCA claim, you will not need to show that anyone else was at fault.
Social Security Disability Insurance (SSDI) – If you suffer from a disability that prevents you from returning to your dockside job or from engaging in "substantial gainful activity" in any other line of work, then you could be eligible to receive disability benefits through the federal government.
Third-party liability lawsuit – If someone besides an employer caused your injuries – for instance, you were harmed by a defective piece of equipment – then you may be eligible to bring a personal injury claim against that party.
How Can Our Houston Dockside Worker Injury Attorneys Help You?
The attorneys of Fleming Law can bring decades of experience to your case, including an extensive background in helping dockside workers to recover compensation for their injuries. We will listen to you and help you to explore all sources of compensation available to you. Our goal will be to help to get the medical care you need and recover the maximum amount of compensation. To learn more in a free consultation, call or reach us online today.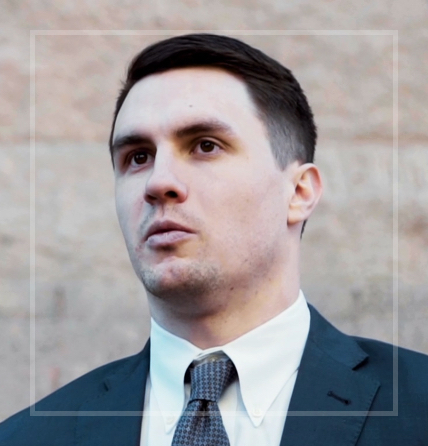 Nicholas P. Fleming focuses his practice in the area of civil litigation. As a skilled personal injury attorney, he handles a broad range of cases including motor vehicle accidents, premises liability, workplace accidents, and wrongful death. He is licensed to practice by the State Bar of Texas and is a graduate of the South Texas College of Law, earning his J.D. in 2017. Nicholas prides himself on providing personalized service to his clients, who are often facing extremely stressful situations.