What Is an Unseaworthiness Claim?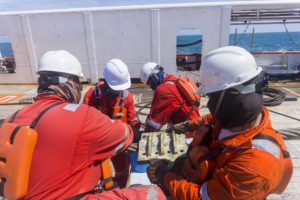 An unseaworthiness claim is a type of maritime law claim. A person may file a claim against the owner of a vessel and seek the recovery of damages if the person suffered injuries due to unsafe conditions on the vessel, including unsafe tools and equipment.
Serving as a seaman on any maritime vessel can lead to offshore injuries. In many cases, seamen suffer harm when their ship is "unseaworthy." Under maritime law, a vessel is deemed unseaworthy when its hull, equipment, and/or crew are inadequate in terms of design, maintenance, and conditions required to perform the ship's intended functions (or to allow a seaman to perform its specific duties). In such cases, an injured seaman may have an unseaworthiness claim against the ship's owner.
Contents
What Is the Unseaworthiness Doctrine?
The unseaworthiness doctrine is one of the three main causes of action available to seamen who are injured or fall ill during service on a vessel. It allows them to pursue compensation if their injuries arise due to the unseaworthiness of the ship on which they serve. A shipowner, rather than the seaman's employer, owes an absolute, non-delegable duty to a seaman to furnish a seaworthy vessel. That is why a claim under the unseaworthiness doctrine is brought against the owner of the ship on which a seaman is injured.
When a seaman suffers injury on a ship, the seaman may also be eligible to bring a Jones Act claim or a claim for maintenance and cure. In a Jones Act claim, an injured seaman can sue the seaman's employer for the failure to provide the seaman with a reasonably safe place to work. For instance, the employer may have failed to keep the ship where the seaman works in a reasonably safe condition. A claim for maintenance and cure can provide medical treatment and living allowances to a seaman recovering from an injury or illness.
What Does It Mean for a Vessel to Be "Unseaworthy"?
A vessel is unseaworthy if it or any of its parts or equipment are not fit for its intended purposes (or if its crew cannot competently perform the work necessary to operate it). To be deemed unseaworthy, a ship does not have to be in danger of sinking or incapable of sailing. Nor does the entire vessel need to be dangerous. The cause of the seaman's injuries could be something as innocuous as the lack of non-skid pads on a ladder or a gangplank.
Examples of unseaworthiness can include:
Worn-out equipment like worn-through non-skid pads or missing rubber feet at the bottom of a ladder
A lack of proper-working equipment, including safety equipment
Improperly designed equipment such as a bollard installed in the middle of a walkway
Slipping or tripping hazards (unsecured ropes or oil on the deck)
Lack of warning signs.
In addition to the physical condition of a ship and its equipment, a vessel may be unseaworthy because its crew is inadequately trained or experienced enough to run the ship. A crew may be unseaworthy because of:
Failure to comply with OSHA, Coast Guard or other governmental regulations
Lack of proper training
Insufficient number of crew members
Excessive working hours
Inadequate supervision (or supervision by those who lack adequate training and experience)
Lack of safety procedures (or failure to follow procedures).
How Does the Unseaworthiness Doctrine Interact with the Jones Act?
Application of the unseaworthiness doctrine and the Jones Act can overlap in some circumstances. However, each cause of action involves different elements. Also, each type of claim provides different remedies to an injured seaman.
A shipowner has an absolute, non-delegable duty to provide a seaworthy vessel. So, to prevail in an unseaworthiness doctrine claim, a seaman must prove only that an unseaworthy condition existed on the ship, and that condition caused the seaman's injury. It is not necessary to show that the shipowner's negligence caused the condition, or that the owner even had knowledge of the unseaworthy condition. Conversely, the Jones Act requires a seaman to prove that his or her injury arose due to the negligence of the employer or one of its employees or agents. If a seaman brings both unseaworthiness doctrine and Jones Act claims, the seaman can request that both claims be tried before a jury.
The Jones Act provides limited damages, including past and future lost income, medical expenses, pain and suffering, and disability. If a seaman dies in the line of duty, the Jones Act permits surviving family members to recover from the seaman's conscious pain and suffering and loss of the seaman's financial support. An unseaworthiness doctrine claim allows a seaman to recover any damages traditionally available at law. Contact our Jones Act lawyer today.
Negligence Claims Under the Jones Act
The Jones Act requires an injured seaman to report a work-related injury within seven days of the accident. When at sea, a seaman will most likely report the accident and injury to a supervisor or the ship's captain. Practically speaking, it is best for a seaman to report an accident and injury immediately after it happens. An insurer may try to argue that, because a seaman waited to report an accident, the injury wasn't that serious.
An employer may require a seaman to complete an accident report. However, the seaman can request to wait to fill out the report if the seaman is taking medication to treat an injury. The report may ask the seaman to identify who was at fault for the accident or injury. If a seaman fails to state that the employer was at fault, it may later undercut the seaman's Jones Act claim. Ultimately, a seaman should not settle or otherwise resolve a Jones Act claim until after completing medical treatment. Once treatment is complete, the seaman will know the full amount of medical expenses and lost wages that the seaman has incurred.
Contact a Houston Unseaworthiness Claim Attorney
If you are a seaman who was injured in an accident caused by an unseaworthy aspect of your vessel, contact the Houston admiralty and maritime attorneys of Fleming Law. Having experienced legal representation by your side is the best step toward obtaining the compensation you deserve for your injuries. Call or contact us online to schedule a free consultation with one of our injury attorneys to discuss your legal options, the compensation you may be entitled to receive, and how we can help you to pursue the best possible result in your claim. You will pay no fees unless we obtain compensation for you. So, contact us for help with your case today.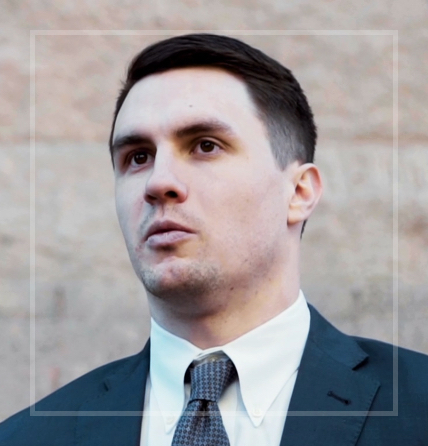 Nicholas P. Fleming focuses his practice in the area of civil litigation. As a skilled personal injury attorney, he handles a broad range of cases including motor vehicle accidents, premises liability, workplace accidents, and wrongful death. He is licensed to practice by the State Bar of Texas and is a graduate of the South Texas College of Law, earning his J.D. in 2017. Nicholas prides himself on providing personalized service to his clients, who are often facing extremely stressful situations.