Left Hand Turn Accident Lawyers in Houston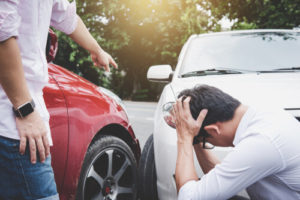 A high number of car accident cases that we handle at Fleming Law involve drivers who were making left-hand turns. In many cases, the turning driver is at fault. The driver may have made an illegal or simply unsafe turn at an intersection. In many other cases, the other driver is at fault – typically because that driver failed to yield to the turning driver as Texas law requires. Sometimes, both drivers in a left-hand turn car accident in Houston share blame – even though one driver is clearly much more at fault than the other one.
If you were hurt in a left-hand turn accident, we can thoroughly investigate your case and help you to explore all of your legal options. If another driver was at fault, we will be dedicated to holding that driver accountable and seeking maximum compensation for you and your loved ones. You can count on Fleming Law to always treat your case like it is our most important case in the office. That's because we know it is YOUR most important case in our office. Contact a car wreck attorney today to discuss your case in a free consultation.
Why Do Left-Turn Accidents Happen?
Left-turn accidents are rarely unavoidable events. They often happen because at least one driver made a careless or reckless maneuver – typically in violation of Texas traffic law. When this occurs, and you suffer injuries because of the other driver's negligence, you have the right to seek just compensation for your losses.
Consider these scenarios:
Turning Driver Is At Fault
A driver who is making a left-hand turn at an intersection has a responsibility to slow down, use a turn signal (lights or even a hand signal) and turn into the proper lane on the road that the driver enters. For instance, if a center turn lane is available, the driver should use that lane. If it is a large intersection with two turn lanes, the driver should stay in his or her lane and avoid drifting to the right. The failure to take any of these actions can result in a crash. Additionally, a driver should turn left only when the driver has the right of way. Unless the driver has a green light or a green arrow, the driver must yield to oncoming traffic.
Another Driver Is At Fault
In some left-turn crashes, the other driver is at fault because the driver fails to yield when the turning driver has the right of way at an intersection. The other driver can also cause an accident if the driver follows too closely, or "tailgates," and plows into the rear of a car that has slowed down to make a left turn. A crash can also occur when a driver unlawfully uses a center turn lane as an acceleration lane or passing lane.
Both Drivers Share Fault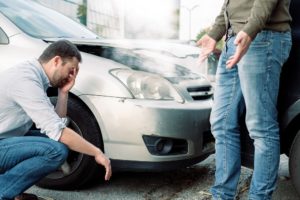 Under certain circumstances, both drivers may be responsible for the accident. For instance, one driver may turn left when the driver does not have the right of way. That driver clearly would be at fault if a collision occurred with an oncoming car. However, if the oncoming car could have avoided the collision if the driver wasn't speeding or texted while driving, that driver may share responsibility for the crash.
Keep in mind: Texas follows the law of "proportionate responsibility." Under this law, you can still recover damages in a car accident so long as your percentage of responsibility is not greater than 50 percent. Your damages are simply reduced according to the percentage of fault assigned to you.
Another driver tried to make a left turn and ran into me head on.
How Do You Prove Fault in a Left-Hand Turn Crash?
At Fleming Law we leave no stone unturned in our investigation of auto accidents. If you were hurt in a left-turn crash, we will collect and study all available evidence in order to determine why it happened and identify who was at fault for it. For instance, we may collect evidence such as:
Accident scene photos
Camera footage (possibly from a nearby surveillance camera)
Eyewitness accounts (including other drivers, passengers or bystanders)
Cell phone records (indicating whether a driver was texting or talking on the phone)
Breath, blood, or urine test results (showing whether a driver was impaired by alcohol or drugs at the time of the crash)
Event data recorder information ("black boxes," a feature on most late-model cars, can reveal speed, braking, and other information about a driver's actions).
Preparing a solid, trial-ready case can play a major role in settlement negotiations. The more evidence that we gather, the stronger your case will be. When an insurance company can see from the evidence that its insured driver clearly was at fault in a left-hand turn crash, the insurer will be much more likely to make an acceptable settlement offer.
How Can a Lawyer Help You After an Accident?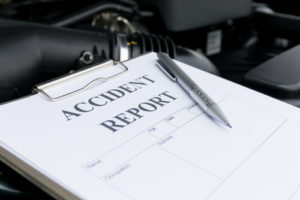 In addition to investigating the cause of your left-turn crash, our team at Fleming Law will also gather your medical and work records, consult with doctors and life-care planning experts and take other steps to determine the full amount of damages that you are due. Our goal will be to secure a settlement that fully and fairly compensates you.
We resolve most of our cases through settlements. However, when we go to trial, we are determined to win. If an insurance company makes an offer that falls short of meeting your needs and goals, you can be assured that we will be well-prepared to fight for you in the courtroom.
Our Houston Left-Hand Turn Accident Lawyers Are Here for You
If you were injured in a left-hand turn accident in Houston, our personal injury attorneys at Fleming Law will handle every aspect of your case from start to finish with the high level of skill and care that you deserve. We believe that you should expect nothing less from the law firm that you hire to handle your case. It starts with a free consultation. Contact us today and learn more about how we can put our experience and resources to work for you.