Austin Personal Injury Lawyer
Do you need a personal injury lawyer in Austin, TX? Our Austin Personal Injury Lawyers are headed by Michael P. Fleming who is Board Certified as a Specialist in Personal Injury Trial Law by the Texas Board of Legal Specialization. Whether your injury case is in Austin, Travis County, the surrounding communities – or anywhere in the state of Texas for that matter, we can help you today. If you have been injured in an accident, it is crucial to discuss your rights and legal options with an experienced Austin personal injury attorney. Under Texas law, you are entitled to compensation for medical bills, lost wages, and other losses if someone else's negligence caused your injuries.
If you're unsure of what to do next or where to start, our firm is here to help. We offer a 100% FREE consultation. Call the law offices of Fleming Law today at 512-877-6804, or send us a message to get more information.
Why Choose Michael Fleming as Your Attorney?
Austin is home to many personal injury law firms claiming they can help you get maximum compensation for your injuries. Why choose Michael Fleming?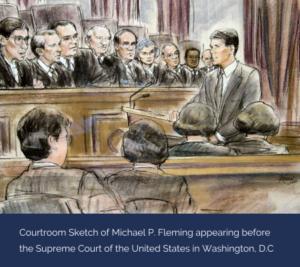 More than 30 years of experience
Board-certified in Personal Injury Trial Law with the Texas Board of Legal Specialization
Represented clients in federal and state trial and appellate courts
Maintains an AV (Best) rating by Martindale-Hubbell
Rated 10.0 Superb on Avvo
Former Harris County Attorney
Attorney Michael Fleming goes above and beyond, taking every possible step to get maximum compensation for his clients. His practice is 100% devoted to litigation and his decades of experience have helped him achieve superb results for clients.
If you have been injured due to someone else's negligence, don't take chances with your personal injury case. Attorney Michael Fleming has the experience and track record to help you achieve the best possible outcome for your case.
People Suffer Personal Injury in Different Ways Every Day in Austin, TX
Accidents and injuries can happy anytime, anywhere in Austin. The personal injury cases that arise from these accidents are complicated and require the help of an experienced legal professional. Our firm handles many different types of injury claims, including:
Car accidents: One of the most common types of personal injury claims. Every year, more than 4 million people are injured in car accidents in the U.S., and many of those injured victims want to hold another negligent party or driver liable for their medical bills, lost wages and other damages. Car accidents have many causes, including speeding, distracted driving, driving while intoxicated (drunk driving), speeding, aggressive driving, and more.
Truck accidents: Accidents involving large commercial vehicles can be devastating and deadly. Injuries are often severe and permanent, especially when large trucks collide with smaller cars. Determining the cause of the accident and who was responsible is often a complicated process, and requires the help of an experienced lawyer.
Motorcycle accidents: When motorcycles collide with other vehicles, stationary objects or road hazards, the results can be deadly. Aside from helmets, motorcycle riders are completely exposed during an accident and can suffer serious injuries as a result.
Work injury: In 2018, 2.8 million people were injured in workplace accidents. Depending on the circumstances of the accident, work injuries can be serious or even cause permanent disability. Workers' compensation can cover medical bills and lost wages, but when employers are grossly negligent or cause injuries intentionally, injured victims can seek compensation through a personal injury claim.
Dog bites: Austin is a dog-friendly city, with dozens of dog parks and pet-friendly restaurants. With so many dogs walking the city sidewalks and parks, the risk of dog bites is significantly higher. Texas has a "one bite rule," so owners are liable for any damages or injuries their dogs inflict. The injured victim can also seek compensation if the dog has bitten someone before or has acted aggressively.
Pedestrian accident: Many parts of Austin are walkable, especially Downtown and the University of Texas-Austin. With so many people walking the streets and sidewalks, pedestrian accidents are on the rise. Determining fault and liability in these cases can be a complicated process, but in many cases, a negligent driver is to blame. Injured victims can seek compensation from negligent parties.
Uber accidents: Ridesharing services like Uber make it easy to get around Austin, but what happens if your driver gets into an accident? Injured victims can seek compensation for injuries and damages if the driver or other party was negligent.
Our Austin Firm Handles a Broad Range of Injury Cases
Depending on the type and nature of the accident, the resulting injuries can range from mild to severe or catastrophic. The firm of Fleming Law understands that any type of injury can lead to losses and affect your life in a number of ways.
Minor Injuries
Accidents often result in minor injuries, such as:
Cuts and bruises
Sprains
Concussions
Whiplash
Minor tears
Even in cases with mild injuries, it is crucial to seek medical attention. It's not uncommon for these types of injuries to get progressively worse over time. Failing to seek medical attention will harm your chances of succeeding with your personal injury claim.
Even minor injuries can lead to losses and damages. Negligent parties that caused your injuries should be held liable for their actions and your medical bills. Our firm can help you pursue a personal injury claim even if you've only suffered minor injuries. No injury is too small or too severe for our attorneys.
Severe Injuries
Severe and catastrophic injuries are life-changing and often result in temporary or permanent disability. No amount of compensation can make up for your injuries and losses, but it can ease the financial strain they cause.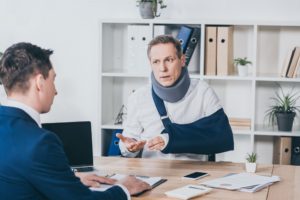 Severe injuries can include:
Facial injuries
Amputations
Organ damage
Catastrophic injuries often require ongoing medical care and rehabilitation. Some victims never fully recover and must live their lives with permanent disabilities.
A personal injury claim can help victims of serious injuries recover the cost of medical bills, lost wages, loss of future income, and other losses. Victims of catastrophic injuries need the help of an experienced lawyer who understands the challenges of these cases and will do everything possible to pursue maximum compensation.
How Our Personal Injury Attorneys Settle Your Injury Case
When dealing with any type of personal injury case, it's important to consider how your attorney will settle your case. With the right strategy, your lawyer can help you secure the maximum amount of compensation you're entitled to for your injuries.
Many injury victims wonder why they should hire a lawyer when they can file an insurance claim on their own. Filing an insurance claim may seem like a simple process, but many factors can complicate the case and lead to undesired results. Insurance companies are not interested in offering a fair settlement. They want to pay out as little as possible to injury victims.
Far too often, insurance companies offer settlements that are far less than what victims deserve. Unfortunately, many people accept these settlements and assume that it's a fair offer. Meanwhile, medical bills pile up, and they are left with no legal recourse once they agree to the settlement.
Insurance companies have no interest in making sure that you get the medical treatment you need. Negotiations can be intimidating and unpredictable without the help of an experienced legal professional.
Our attorneys will fight for the maximum compensation you're entitled to, so medical bills and other expenses do not become a burden on your family. We take a client-centric approach to ensure that you get the personal attention you deserve while easing the burden of pursuing your claim.
When handling your case, our attorneys will:
Talk to insurance companies on your behalf, so you can focus on recovering and getting back to a normal life.
Make sure that you receive the treatment you need to recover from your injuries.
Work with your doctors and medical providers to document your injuries and calculate your total medical bills.
Present you with our recommended demand to settle your case before we talk to the insurance adjuster.
Negotiate with insurance companies to get you maximum compensation for your injuries.
File a lawsuit if the insurance company won't play fair.
In most cases, insurance companies will choose to settle before going to court.
Insurance companies don't want the expense and hassle of going to court. Our attorneys will fight for maximum compensation for your injuries and won't back down from hard negotiations with insurance companies.
Visit our Personal Injury Lawyer offices in Austin, TX

Contact a Personal Injury Lawyer in Austin, TX Today – It's FREE
If you or a loved one have been injured in an accident, don't wait to get help with your case. Get help today. Contact Fleming Law, an Austin personal injury lawyer who understands your case and will fight for the compensation you deserve.
Our attorneys are nationally recognized and understand what it takes to win a personal injury claim.
Call us today at 512-877-6804 to schedule a no-obligation FREE consultation.