Sexual Assault Injury Attorney in Houston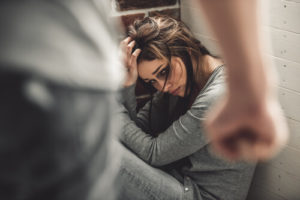 Unfortunately in Houston some places can be very dangerous to live in…, especially apartment buildings and complexes.
Tragically rape and sexual assault crimes happen in these places.
We Have Some of the Best Sexual Assault and Rape Lawyers in Houston
Our firm has handled many rape and sexual assault cases and won millions of dollars for our clients.
If you live in an apartment building or complex Be Aware.
Sexual predators are attracted to apartment buildings and complexes that have:
Limited security
Poor lighting
Little or no on-site management
These sexual predators know if there is a vacant unit…it is a perfect venue for their crime.
Our firm knows all too well about the types of crimes:
Rape
Sexual assault
Bodily harm
And the types of injuries:
Mental anguish
Physical pain and suffering
Post-traumatic stress
Were you or a loved one attacked and assaulted at an apartment complex in Houston or other commercial property in Houston? Contact Fleming Law for a free consultation 737-201-0543.
What do we do to investigate Sexual Assault cases?
Sadly the victims of rape and sexual assault crimes believe their apartment building was a safe place.
When our lawyers investigate apartment complexes we find time and time again:
They have a history of sexual assault and violent crime
The managers knew of these crimes, or should have known and did nothing to warn other tenants
They have allowed people with criminal records to become tenants
If you were attacked at your apartment or at a hotel the property managers or owners may be at fault!
Who is Responsible or Liable for Damages for rape and sexual assault?
Commercial property owners can be responsible for the victim's damages if they knew about the potential danger of rape or sexual assault and failed to warn people. This most often occurs in the case of apartment complexes when the management knows that there are rapists or other dangerous criminals on the loose and they do not warn their tenants of the danger.
Sexual assault is a devastating personal injury for victims and their loved ones, with victims often being left with lifelong scars and pain and suffering – including post-traumatic stress disorder.
Ideally, the perpetrators of these vicious crimes are immediately caught, taken off the streets, and imposed the harshest criminal penalties so that they are not allowed to strike again.
In some cases, victims may also file civil lawsuits against their attackers, seeking monetary damages for their terrifying ordeal and personal injury. Although no amount of compensation can ever reverse the assault, monetary damages, including those for loss of consortium and possibly punitive damages can help a victim on their road to recovery.
Why Do Attacks in Houston Occur?
Sexual assaults do not happen by accident. They occur when deprived individuals have identified a victim and the Distressed Woman perfect location and opportunity to carry out their heinous crime. With sexual assault, there is usually more than just the perpetrator to blame.
Institutions such as hotels, apartment complexes, and shopping malls can help create perfect opportunities in the form of dim lighting and/or inadequate security.
Businesses with a high crime and sexual assault rape tend to have:
Inadequate onsite security personnel
Lack of background checks for tenants or employees
Knowingly hire sex offenders and neglect to supervise them
Approve leases for persons with criminal records without informing other tenants
Lack of security to prevent access to common areas, hotel and apartment floors, and parking garages
When institutions fail to uphold basic and necessary standards of safety, a sexual assault can be inevitable. These institutions that help create opportunities for sexual assaults should be held responsible, along with the perpetrator. They should not be able to turn a blind eye just because they weren't the actual criminal.
We represent a number of women in Houston whose lives were destroyed due to sexual attacks at their apartment complexes – attacks that could have been avoided if the management had acted reasonably and warned their residents of the danger. We have represented the victims of serious sexual assaults at apartment complexes.
Many victims of sexual assault are reluctant to take action due to the extreme trauma they have experienced. The fact is that many criminal attacks including sexual assaults at apartment complexes could be avoided if the complex provides adequate security.
Many apartment complexes don't spend the necessary amount of money to keep their tenants safe from crime. Furthermore, apartments often withhold crime information from their tenants because they know they will move out if they know the facts about crime in the area.
The law in Texas requires apartment complexes to warn tenants of crime in the area so that precautions can be taken. Our Houston rape and sexual assault victim lawyers can help.
Contact our Houston Rape and Sexual Assault Victim Lawyer Today
If you have been attacked due to the negligence of a property owner you should call the police immediately to make sure they can catch the perpetrator.
After seeking medical care, you should contact Houston rape and sexual assault victim attorney at Fleming Law Houston personal injury lawyers who can protect your rights.