Houston Uber Accident Lawyer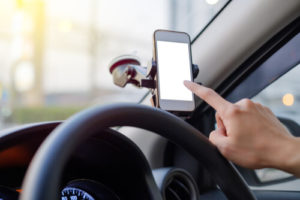 If you were recently injured as a passenger or driver in a Lyft accident, the Houston car accident attorneys of Fleming Law can help you to work through your case's insurance issues and pursue the compensation that you deserve. Our collision lawyers never shy away from challenging cases, and we will be prepared to take your case to trial if that's what it takes to protect your rights. To discuss your case in a free consultation, call or reach us online today.
What Are the New Ridesharing Laws in Houston?
When ridesharing services like Lyft and Uber first entered markets in Houston, Austin, Dallas, San Antonio and other major cities in Texas, it was truly "the Wild West." At first, no rules existed. Then, several cities enacted their own ridesharing regulations, with each city's rules differing slightly from the other.
That all changed in May 2017 when H.B. 100 took effect. The law preempted all local ridesharing regulations and replaced them with statewide rules. Today, in Houston, "transportation network companies" like Lyft and Uber and their drivers must comply with those rules. If they don't, drivers risk losing their permits, and state officials could revoke the companies' license to operate in Texas.
Under the law, a person cannot obtain a permit to be a ridesharing service driver unless he or she:
Is at least age 18
Has a valid driver's license
Maintains proof of vehicle registration and auto insurance
Passes a background check.
As we explain below, Lyft's insurance policy meets the law's requirements. If you were injured in a Lyft accident due to someone else's negligence, then you should understand how the company's policy could affect your ability to collect compensation.
My UBER driver caused an accident and I am hurt. What can I do?
What Can You Do If You Suffer Injuries as a Lyft Driver?
As with passengers, your legal options if you are hurt as a Lyft driver would depend on who was at fault. Additionally, those options will hinge on what you were doing at the time of the crash – using your car for personal reasons, logged into the app and waiting for a ride request or picking up or carrying a passenger.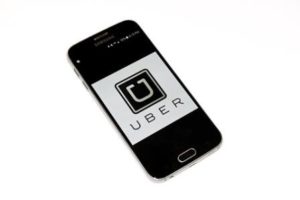 If another driver was at fault: You would seek compensation through the driver's liability insurance policy. If you were not logged into the Lyft app, the company would provide no insurance. If you needed to file a UM/UIM claim, you would need to turn to your own insurance. However, you should check your policy and make sure it provides UM/UIM and does not exclude coverage if you use your car for ridesharing. (If your policy excludes coverage, you should look into buying a ridesharing policy, which many insurers now offer in Texas.) If you were picking up or transporting a passenger, Lyft will provide up to $1 million in UM/UIM coverage.
If you were at fault: First, you need to worry about your own exposure to liability. The other driver could bring a bodily injury and/or property damage claim against you. Your exposure will depend on whether:
You were not logged into the app – Lyft would provide you with no liability insurance. Your own insurance would need to protect you. Regardless of whether you drive for Lyft or another ridesharing service, you only need to carry the minimum amount of liability insurance that Texas requires for all drivers: $30,000 for injuries per person, a total of $60,000 per accident and $25,000 for property damage per accident (or 30/60/25 coverage).
You were logged in, waiting for a ride request – Lyft would provide you with 50/100/25 contingent liability coverage. (Again, this complies with Texas law). It would kick in only for losses that your own insurance fails to cover.
You were picking up or carrying a passenger – Lyft would provide up to $1 million in total liability coverage, including injury and property damage that you may cause.
Texas follows a modified comparative fault system. As long as you are 50 percent or less at fault for an accident, you can still recover damages. However, those damages will be reduced in proportion to your degree of fault. So, if the other driver was at least 50 percent at fault, you could still file a claim against the other driver and, possibly, file a claim through your own UM/UIM policy. If you were picking up or transporting a passenger, Lyft's contingent UM/UIM coverage would apply.
You may have other insurance coverage that will protect you regardless of who was at fault. For instance, you may be able to file property damage claim through your own collision coverage. Additionally, if you were en route to pick up a passenger or driving a passenger, Lyft will provide up to $50,000 in contingent collision coverage. However, this insurance will cover only what your own insurance fails to cover. Also, you must pay a $2,500 deductible.
What Should You Do After a Lyft Accident?
Whether you are a Lyft passenger or driver, you can take certain steps to protect your ability to collect compensation after a car accident in Houston:
Call the police – An officer will secure the scene, investigate the crash and prepare an accident report.
Gather evidence – Take photos, get witness names and contact information and keep all of your medical bills, correspondence from Lyft or its insurance company and receipts of other accident-related out-of-pocket expenses.
Get medical attention – You should see a doctor as soon as possible in order to get thoroughly checked for injuries and started on a treatment plan. Timely documentation of your injuries will be important for any claim(s) you file.
Report your accident to Lyft – As early as you can, you should report your accident to Lyft through its website or a feature on your ride-hailing app. Your report will document your crash like the police report and medical records. However, don't admit or assign fault. Just stick to the facts.
Get help from lawyer – Before you give a recorded statement to Lyft or an insurance company, and before you accept any settlement offer, you should speak with an experienced auto accident lawyer first. The lawyer will protect your rights and fight for the compensation you are due.
How Can Our Houston Lyft Accident Attorneys Help You?
At Fleming Law we will handle all aspects of your Lyft accident case, including helping to you to get medical care and the repair or replacement of your vehicle, exploring all of your insurance options and aggressively pursuing the maximum of compensation for you. We know how to take on even the most challenging cases. Our founding attorney, Michael P. Fleming, is actually among the small percentage of attorneys who are board certified in Personal Injury Trial Lawyer by the Texas Board of Legal Specialization.
We will charge you no costs or fees unless and until we secure compensation for you. We will only deduct costs and fees from your final settlement or judgment. In short, you will never pay us out of your pocket. It starts with a free consultation. If you were hurt in a Houston Lyft accident or a crash involving another ridesharing service, call or contact us online today.