What types of cases do we handle?
Brain Injury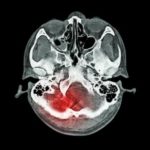 Often resulting from a car accident, drivers and passengers can suffer from Traumatic Brain Injuries.
Minor concussions can be serious and need proper diagnosis and treatment.
Symptoms may appear shortly after the accident or in some cases days or weeks after the injury.
Burn Injury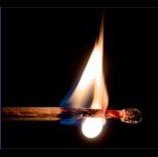 First, second and third degree burns can be very serious and require medical treatment.
Car fires, chemical exposure, electrocution and industrial accidents can all cause severe burn injuries which may require surgery or skin grafts.
Sexual Assault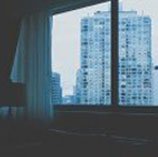 Sexual assault and rape can occur in many places including apartment complexes and hotels – especially when security is not any good. The physical and psychological effects can take many forms such as sexually transmitted infections (STI), post-traumatic stress disorder (PTSD) and depression just to name a few.
Property owners need to keep criminals out to keep tenants and customers safe!
Victims of sexual assault have the right to seek compensation when a business or property owner does not keep them safe.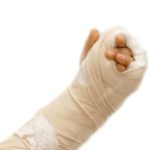 Broken Arm
Broken arms are one of the most common injuries that can happen to any of us. If your broken arm or other fracture was caused by the carelessness of another, you can have us seek compensation for you if you call now.
Dog Bites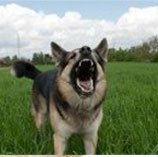 Children and men are more likely than anyone else to be bitten by a dog. Dog bite injuries can affect muscles, bones, nerves and blood vessels along with the risk of infection.
Dog attacks are usually caused by:
Negligent handling of the dog – such as not using a leash.
Not having a good enclosure or fence to keep the dog in the yard.
Inherently dangerous or vicious dogs
If the bite was the result of the owner's or someone else's negligence an attorney can seek the compensation you deserve to get medical attention and recover from your injuries.
Post Traumatic Stress Disorder ("PTSD")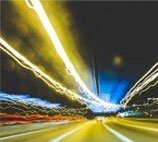 The victims of serious accidents and near-death experiences are often left with issues relating to Post Traumatic Stress Disorder – otherwise commonly known as PSTD.
This condition is a serious as the physical injuries sustained and can require years and years of therapy to deal with the issue.
Spinal Cord Injury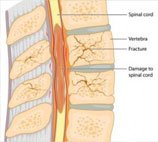 The spinal cord is one of the most important parts of the human body as it transmits information from the brain to muscles instructing our legs to walk and arms and hands to lift. These can be VERY serious injuries resulting in permanent paralysis of upper and lower limbs.
Contact us today if you have suffered a spinal cord injury.
Electrocution Injury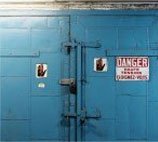 Contact with electrical currents causes injuries such as burns, internal injury even cardiac arrest.
Any electrical equipment used, especially industrial strength, needs to be properly maintained and free of any design defects.
Gas Explosion Injury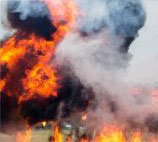 Just like electricity, gas can be very dangerous if it leaks which can cause huge explosions. Those who maintain our streets or distribution lines must be extremely careful. If you have been injured as a result of an explosion contact our attorneys.
Premises Liability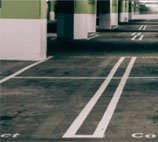 Property owners, businesses and employers are expected to keep their premises free from any unreasonable safety hazards. Failure to do so can result in serious slip and fall accidents that can be deadly or result in lifelong injuries and disabilities.
Car Accidents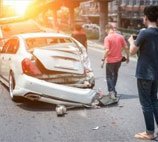 Every 1 hour and 59 minutes, someone is injured in a Texas car accident. Even seemingly mild injuries may take a long time to heal and require injured victims to miss work and lose valuable income. If you've been hurt in a car accident, we can negotiate with the insurance company to provide a just settlement offer that takes the full measure of your injuries and losses into account.
Truck Accidents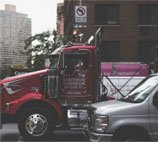 Truck drivers and trucking companies are regulated by the Federal Motor Carrier Safety Administration (FMCSA). They are subject to strict rules regarding how long drivers can remain on the road without rest, vehicle maintenance, training requirements and technology use behind the wheel. Unfortunately, cases show that these rules are often broken due to poor hiring practices or in the name of bigger profits. Due to the vast size difference between 18-wheelers and a standard car, the injuries from truck accidents can be particularly traumatic.
Bicycle Accidents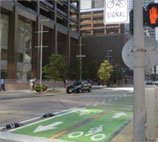 Bicyclists have the same rights and responsibilities as any driver on Texas roads. Because they have little physical protection against harm if a crash occurs, cyclists often sustain serious bodily harm. Many bike accident victims are also children, who are difficult to spot when backing out of driveways in Texas neighborhoods.
Motorcycle Accidents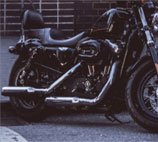 Texans are required to wear motorcycle helmets unless they are over 21 and have completed a Department-approved Motorcycle Operator Training Course or carry $10,000 or more in medical insurance coverage. But even with a helmet, motorcycle crashes often result in horrific injuries including broken bones, internal organ damage and burns from hot vehicle equipment.
Drunk Driving Accidents
The ultimate example of negligence in motor vehicle crashes is a drunk driver.
If you or a loved one was struck by someone who was intoxicated, our lawyers can help you obtain compensation for their reckless lack of judgment.
Workplace Injury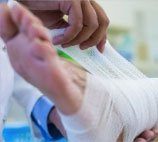 Some jobs are more dangerous than others. But all workers are entitled to jobsites that are as safe as possible. Workplace injuries can occur across all industries but are especially common in construction sites, work zones, factories and in healthcare clinics or hospitals. Some job-related injuries take decades to develop, such as mesothelioma.
Wrongful Death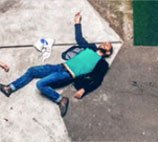 Family members who lose a loved one due to someone else's negligence suffer a tremendous emotional and financial blow.
While no amount of money can make up for the loss of a beloved relative, filing a wrongful death claim can alleviate some of the stress b providing money for:
Funeral expenses
Burial costs
Mental anguish
Lost earning capacity
Lost household services
Lost love and companionship
Punitive damages (in certain cases)