Texas ACCC Insurance Accident Claims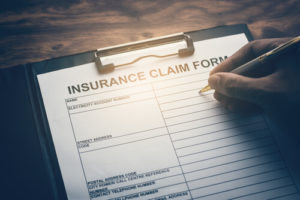 Abusive tactics by insurance companies have always been a problem for people who pay insurance premiums only to get the runaround when they actually file a claim. However, abuse is not inflicted only by insurance companies upon their own customers. Recently, we have noticed complaints from people who are car accident victims who are treated poorly by the other driver's insurance company. According to reviews on Yelp, Google and the Better Business Bureau, one of the worst offenders is ACCC Insurance Company. People who try to settle claims with ACCC often go through a long and frustrating process. So, lets take a look at some of the complaints expressed by people who have had the misfortune of being in a car accident with one of ACCC Insurance Company's customers and try to settle their claim without a traffic collision lawyer.
American Access Casualty Company, AACC, is a relative newcomer to the insurance provider industry. They provide non-standard private passenger insurance in Texas as well as in Illinois, Indiana, Nevada, and Arizona. AACC is known as an affordable insurance company that caters primarily to the Hispanic community.
AACC provides non-standard auto insurance policies. In fact, they claim to be the leading provider of non-standard policies. This means that they insure a large number of high-risk drivers and those who are unable to get insurance through other providers. As with most of these types of insurance companies, they specialize in selling policies with the basic coverage necessary to follow the law. They even sell policies to international drivers and those who are unlicensed.
Getting The Runaround From An Insurance Adjuster?
Google Reviews for ACCC Insurance
As of today, ACCC Insurance Company has 145 Google Reviews with a 1.2 Star Rating. Getting a 1.2 Star Rating is pretty hard to get and ACCC must be working pretty hard to get it. What is interesting is that while most businesses are rated and reviewed by their own customers, this company gets tons of reviews from folks who have done no business with them – only attempted to resolve a claim after being hit by an ACCC Insurance company insured. Many of the review comments are from people who have been rear-ended by an ACCC policy-holder. One reviewer writes,
"If you are hit by one of their insured, I suggest that you do not waste your time dealing with them like I did. The longer you wait on them, the more out-of-pocket you will become. You should hire an attorney, or file the claim on your own insurance as soon as possible."
Another mentions that it is odd that so many of the reviews are from people who have been rear-ended by an ACCC customer.
Other reviewers mention, "Horrible," "Joke," "Fraud," "Fraudulent," "Worst company in history," "Horrendous" and they go on and on and on.
The 56 complaints against ACC Insurance with the BBB have led to an actual "F" rating by this credible organization. Again, the majority of complaints seem to be from people who are not ACCC customers. They are people who were hit by people insured by ACCC Insurance who tried to settle their claim on their own only to get the runaround treatment from the adjuster.
As of today, ACCC Insurance has 25 "Recommended" Yelp reviews. 24 are 1 Star reviews and, consistent with Google and BBB, the majority are from people trying to settle their own ACCC claim. There are 62 more reviews which are not recommended which have similar complaints and ratings.
File a Claim with AACC
To file a claim with AACC you should call their claims number at 1-630-645-7755. Their corporate office is located in Illinois and they do not offer a toll-free phone number for claims. This may be your first indication that dealing with AACC is not going to be easy. Once you file a claim, an adjuster will be assigned to your case. Do not expect a quick callback. In fact, according to many customer reviews, some people were never able to actually get a callback about their claim.
AACC has a one-star rating on Consumer Affairs online rating site. You will see that most of the complaints are similar. It seems as though the tactic that this company uses is to continually delay the claim for a variety of reasons. Sometimes the adjuster is on vacation, other times the paperwork was lost or the documentation was missing some information.
When a customer completed the request for more documentation, for example, another problem cropped up to delay the process. Their lack of response has caused a flurry of complaints to the Texas Department of Insurance.
Will hiring an attorney help speed up the settlement for my car accident?
What Can Be Done About ACCC Insurance?
The reason why any insurance company would treat claimants poorly is because it works, if it didn't save them money they wouldn't do it. They can intimidate or ignore people until they either give up their claim or accept less than they are entitled to receive. Remember, insurance companies owe a duty to their insured – their own customers – not to you if you are hit by one of them. Therefore, giving you the runaround only works to save them money and there are only two things you can do about it: Write a Review or Hire a Lawyer.
What You can do to Resolve Problems with AACC Claims
One thing you can do to help the process along is to contact an experienced Houston car accident attorney before you even submit a claim. This could eliminate some of the delay tactics that they seem to utilize on a regular basis. If you have already placed a claim, it is not too late to talk to an attorney.
In some cases, a demand letter may be in order. This may not help in speeding a delayed case but it can often help in situations in which they offered a low settlement. If you do want to send a demand letter, you can do so yourself, but it will have a better impact if it comes through your attorney. A demand letter is simply a letter outlining your case and requesting that the company take steps to resolve the claim.
A demand letter is just the first step and sometimes may be ignored. A lawsuit might be the only way to get the company's attention. Most companies prefer to negotiate a settlement rather than going to court. However, each case is different and so the case could end up at trial. Your lawyer will guide the process with your best interest in mind.
If you need to file a claim with AACC, we are here to help. Our law firm has assisted in successfully negotiating and resolving thousands of claims. Contact Fleming Law, P.C., to schedule a free consultation 737-201-0543.