Tips for Filing A Car Accident Claim with Fred Loya Insurance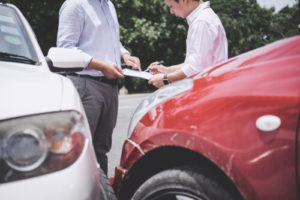 Fred Loya Insurance is based in Texas, with its headquarters in El Paso. It was founded in 1975 by Fred Loya and today has approximately 700 agencies in 12 states. Fred Loya Insurance is particularly popular in its home state of Texas. They insure more than 600,000 drivers across the country and easily handle thousands of insurance accident claims each month with a staff that includes more than 300 adjusters and appraisers combined.
Although they claim that they put integrity above profits, there are many customers who do not agree. Some online reviews of the company paint a slightly less than rosy picture. It seems that some customers have encountered significant delays when making a claim or their claims were denied or were less than expected. While it may not be true for all customers, some feel that Fred Loya Insurance tries to keep clients from getting their settlements. Our Houston automobile accident attorney can help you with you claim today!
3 Steps to Take Following an Accident
There are some important steps you should take after an accident to reduce the potential for problems with your insurance claim.
Most importantly, always call the police immediately at the time of the accident. Do not leave the scene of the crash. The police will make a report, which will be extremely helpful when dealing with your insurance company. Texas law requires that a crash report, also called a CR-2, CR-3, or Blue Report, be made for any accident with injuries, fatalities, or damages over $1,000.
It is also necessary to seek medical attention as soon after the accident as possible. Do not delay because if you wait too long the insurance company may try to use this against you by saying that the medical attention was not related to the accident.
When you visit the doctor or emergency room, make sure to tell them that the injuries are a direct result of the accident. Do not mix up the situation by discussing other medical problems that are unrelated. Keep all medical records and bills so they can be properly reviewed and submitted for payment.
How to File a Claim with Fred Loya Insurance
You will want to file a claim with your insurance provider. You can contact Fred Loya Insurance at 1-800-880-0472 to inform them of the accident. However, it is helpful to know that you need to be careful when speaking with insurance company representatives. It is best to talk to a car accident attorney before you file a claim. This is because the provider will often ask certain questions that might catch you off guard.
The answers to these initial questions are extremely important because they could cause a reduction or delay in your settlement. In addition, the insurance company may request that they record your conversation as well as details about the accident. Be aware that some of the things you say could be taken out of context. In fact, you should not consent to a recorded call until you first consult with an attorney.
At Fleming Law, we understand accidents and how to negotiate with car insurance companies. We have helped thousands of people resolve their cases and we can help you, too. Contact our Houston personal injury attorney at Fleming Law today 737-201-0543 for a free initial consultation to discuss your case.