Filing a GEICO Insurance Claim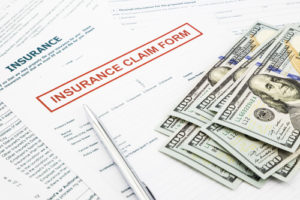 The Government Employees Insurance Company (GEICO) has been selling insurance since 1936 in Texas. GEICO started out as a company that provided insurance to government employees such as those in the military. They soon began to grow and expand their services to everyone. Today they are the second-largest insurance company in the country, with headquarters located in Chevy Chase, Maryland. Much of their growth over the last several decades is due to an aggressive marketing plan.
The use of the GEICO caveman was part of the slogan "So easy even a caveman can do it" and the gecko is now the "spokesperson" of the company, making appearances in just about all of their advertising efforts. They continue to set sales growth records and their insurance is available in all 50 states as well as the District of Columbia. The company's values are excellent coverage, low prices, and outstanding customer service. Our Houston motor vehicle accident attorney can help you with you claim today!
File a GEICO Claim
Unfortunately, not everyone who deals with GEICO has a positive experience. There have been some customers who are less than pleased with the service provided and with the outcome of their settlements. To file a GEICO claim you need to call GEICO at 1-800-841-3000. This phone number is available 24/7, so you can call at any time.
However, before you start the claim process, there are a few things you should consider. The claim will be assigned to an adjuster. The adjuster will contact you to discuss your claim in detail. Typically, the adjuster will request that you make a recorded statement about the accident and injuries. This may not be a good idea until you first speak with an attorney. It is important to note that in Texas the law does not require both parties to consent to recording, so your call will likely be recorded even if you are unaware.
The adjuster's job is to determine fault in the accident. If you say something that could be perceived as guilt, the adjuster may decide that you are partly or even fully to blame and your claim could be denied. In some cases, an adjuster has been known to try to assign fault to the other party, even in cases in which the party clearly was not to blame, such as in most rear-end collisions.
If I talk to the GEICO adjuster will they record my call?
Bill Reduction and Other Tactics
GEICO adjusters will usually offer a settlement that is based on the customary charges for injuries that are similar to yours. This means that you may end up with less than what your medical bills were and you could end up paying out of pocket for the remainder. They may even argue that your medical bills are unreasonable for the type of injuries that you sustained. If this happens, it may be best to talk to an experienced car accident attorney as soon as possible.
Another strategy that GEICO has been known to use is that of buying the injured person's hospital lien at a discounted price. The hospital or other medical provider agrees to a lower price for the bill payment and GEICO pays the amount. This could turn out to work against you, especially if your case ends up going to trial.
The insurance company will use this lower medical payment when they determine the value of your claim. Your medical bills will appear much lower than they actually were and therefore your injuries will seem less severe. Your attorney will not allow this practice to occur and will advise you against agreeing to an assignment of benefits so your rights will still be protected.
If you are filing a claim with GEICO due to injuries from a car accident, we can help. We have assisted thousands of people with their claims and we are here to help you, too. Contact the injury attorney legal team at Fleming Law, at 737-201-0543 today to request a free consultation.