How to File a Claim with Safeco Insurance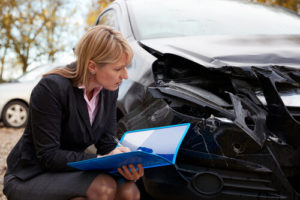 Safeco Insurance is a provider of commercial and personal car insurance as well as home owners, boating insurance, and more. Safeco was founded in 1923 in Seattle, Washington as the General Insurance Company of America. They grew and expanded to provide insurance to customers coast to coast. In 1953 the company created a subsidiary called Selective Auto and Fire Insurance Company of America, SAFECO. They later renamed the company Safeco Corporation. Safeco was acquired by Liberty Mutual Insurance in 2008 but remains a separate division. Our car accident lawyer in Houston can help you with your claim today!
Filing a Claim with Safeco
Since becoming part of a large conglomerate, Safeco insurance might have become more difficult to deal with for claims. First, you will need to file a claim with Safeco. Texas customers must file a claim over the phone by calling 1-800-332-3226. An adjuster will contact you to take a statement and learn more about your claim. In recent years they seem to have gotten more tightfisted when resolving claims. They may only offer a portion of the medical bills or may deny a claim altogether.
Many consumers do not realize that they do not have to accept an offer from the insurance company. Certainly, the insurance company will try to get you to take the first settlement they offer and many people do. Unfortunately, you could end up getting less than an adequate payment for your injuries. In some cases the settlement does not cover all of the medical costs and you could end up having to pay for a portion out-of-pocket.
Do I need an attorney for a Safeco car accident claim?
How to Negotiate a Fair Settlement
If you are offered a settlement that is low or does not cover your medical bills, do not accept the check. You may need to take legal action in order to get the compensation you deserve. An experienced Houston car accident attorney will assist you in negotiating a settlement that meets your needs.
One step that you or your attorney can take is to send a demand letter. The letter simply states the facts of your case and the reasons why the settlement offer is not acceptable. The letter provides an option for the insurance company to negotiate rather than go to court. Demand letters may be ignored, especially if they are not coming from an attorney's office. Therefore, it may be best to have your attorney handle the negotiations, including sending a demand letter if one is needed.
It can be in your best interest to discuss your case with a car accident lawyer sooner rather than later. Your attorney will handle all of the negotiations with Safeco insurance and will act on your behalf to obtain the best settlement possible. Experienced attorneys know how much money your claim should be worth and will work to get you what you deserve.
At Fleming Law we have the experience and expertise necessary to negotiate your claim. If a fair settlement cannot be reached we will take the case to trial if it is warranted. Contact the legal team at Fleming Law today to discuss your case with a free consultation at 737-201-0543.