Accident Claims with Texas Farm Bureau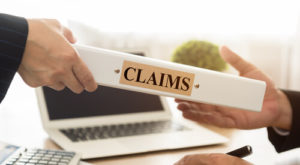 Texas Farm Bureau is an organization that supports farmers and ranchers across the state of Texas. It serves as an advocate for farmers and considers itself the "Voice of Texas Agriculture." It provides various benefits to members, including car insurance. Texas Farm Bureau was formed during the early 1930s and served about 15,000 customers in the early part of the century. Over the years it has grown tremendously, and today it serves more than 500,000 families.
In addition to auto insurance, Texas Farm Bureau also offers other types of insurance to their members, such as home, farm, and life policies. J.D. Power & Associates awarded Texas Farm Bureau the award for "highest customer satisfaction among auto insurers in Texas" for five consecutive years. They have headquarters in Waco, Texas. Our Houston car accident lawyer can help you with your claim today!
How to File a Claim with Texas Farm Bureau
If you have a straightforward claim, it may not be difficult to resolve your settlement with Texas Farm Bureau. To start the process, file a claim by calling 1-800-266-5458. They will assign an adjuster who will contact you to discuss the details of your claim.
While customers are generally happy with their communications with the adjusters, the claim process itself may be slightly difficult to navigate. A more complex claim could be particularly problematic.
Like any insurance company, Texas Farm Bureau wants to pay as little as possible in claims. Some customers reported that they were offered a settlement that was too low for the injuries they sustained. In some instances, the offered settlement amount did not even cover their medical expenses. This can occur when adjusters use formulas to calculate how much certain types of injuries are worth. Then, they apply the formula to your case even though your injuries may be more complicated.
Do you have questions about your Texas Farm Bureau claim?
How to Handle a Claim with Texas Farm Bureau
With any insurance claim it is important to document your injuries in order to be able to prove your damages. Make sure that you gather all of the medical reports and bills that are related to your injuries. When you visit your doctor, it is important to tell him or her that the injuries were caused by an accident. This information can then be included in the medical report, making it more difficult for the insurance company to deny your claim. It is also necessary to document all of the injuries that occurred to passengers in your vehicle.
It can be helpful to provide photos of the accident scene or at least of the damages that occurred to your vehicle. A police report is crucial in proving fault in your case, so make sure that you immediately contact the police to report the accident.
Most importantly, if you are offered a settlement that seems too low, it probably is! You do not have to accept a settlement offer from the insurance company. Do not agree to a settlement until you speak with an experienced Houston car accident attorney. Your lawyer will review the accident and assess the claim to determine how to proceed. In some cases, your attorney will be able to negotiate a settlement that is higher than the original offer.
If you were hurt in an accident and need to file a claim with Texas Farm Bureau, we can help. We have resolved thousands of accident cases. Contact Houston injury attorney Fleming Law today for a free case review 737-201-0543.