How to File a Claim with Travelers Insurance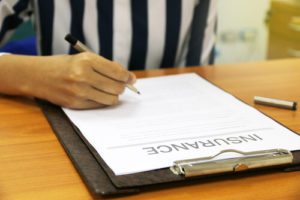 Travelers Insurance is one of the top insurance companies in the United States. They sell a variety of types of insurance policies including home, life, auto, and more. Travelers Insurance is one of the oldest insurance companies in the United States, having been in existence for 160 years. Today they employ more than 30,000 people and have more than 13,500 independent agents and brokers across the globe. They operate in the United States, Canada, the United Kingdom, Ireland and Brazil, and they handle a huge number of claims each year. Our Houston car accident attorney can help you with you claim today!
Filing a Claim with Travelers
To file a claim with Travelers Insurance, you can visit the online claim center or call 1-800-Claim33. Because Travelers Insurance is a large company, they have a procedure in place for handling claims and generally begin the process quickly. However, some people have reported that although they spoke with an adjuster in a timely manner, they did not get what they considered an adequate settlement.
Although they are known to be reasonable, they still do try to resolve claims with as little expense as possible. If you file a claim and receive an offer that is too low, you may want to discuss the matter with an attorney. The first offer may be too low and the company may negotiate a higher settlement once you get your attorney involved.
I need help filing my claim with Travelers Insurance.
Negotiating with Travelers Insurance
Many customers do not realize that they can decline a settlement offer from an insurance company. In fact, if you cash the check, you typically agree that you will not take any further action in regards to the claim. Therefore, do not accept an offer that is too low and do not cash the check if one is provided.
As with many other insurance companies, Travelers Insurance usually prefers to settle claim disputes out of court. Only a small fraction of claims with Travelers end up in front of a judge or jury. While they prefer not to go to trial, they still do put up a fight when negotiating a settlement. For this reason, it is best to have an experienced litigation attorney handle your claim. You will usually come out with a much better settlement that way.
In one case, a motorcyclist was seriously injured in a car accident that was caused by a driver insured by Travelers. The insurance company tried to provide a small settlement, stating that the injuries were not severe. After negotiations assisted by legal counsel, Travelers agreed to a $1.2 million settlement.
In another case, a truck driver insured by Travelers ran a red light and hit another vehicle head-on. The woman in the vehicle was killed and the man was paralyzed. The woman's estate filed a lawsuit against Travelers Insurance and the case went to mediation. As a result, the company finally agreed to a settlement of $8.3 million.
If you were seriously injured in an accident and need to file a claim with Travelers Insurance, we can help. We have helped countless people obtain the settlement that they deserved. Contact injury attorney at Fleming Law today for a free case evaluation 737-201-0543.