Sugar Land Car Accident Attorney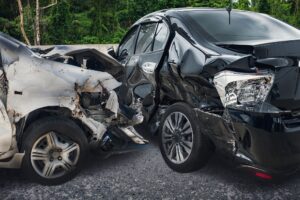 As one of the fastest-growing cities in Texas, Sugar Land sees more than its fair share of car accidents. As the city continues to grow, these numbers are likely to rise. In total, the Texas Department of Transportation (TXDOT) reported 9,644 auto accidents within Fort Bend County in 2021. These resulted in 55 fatalities, 905 suspected serious injuries, and 1,221 suspected minor injuries. Of the accidents, 1,486 took place in Sugar Land.
If you have been hurt in a car accident in Sugar Land, Fleming Law is ready to help. For over three decades, we have fought for the rights of injury victims throughout Texas. We are ready to do the same for you. Call us today for a free consultation.
Common Types of Car Accidents in Texas
From minor fender benders to disastrous multi-vehicle pileups, auto accidents range widely in kind and severity. Each one deserves the case-by-case attention of a skilled attorney, especially when they result in injuries. Fleming Law has handled many kinds of auto accident cases, including:
Common Injuries Sustained in Auto Accidents
Injuries sustained in a car accident will vary widely depending on a variety of factors, including the kinds of vehicles involved, their velocity at the time of the crash, the angle of impact, the age and physical condition of passengers, and safety measures taken before the accident. That said, common injuries in car accidents include:
Broken and fractured bones
Spinal cord injuries, including paralysis
Traumatic brain injuries (TBIs)
Internal bleeding and organ damage
Cuts and puncture wounds
Scarring and permanent disfigurement
Sprains, strains, and bruises
Burns and abrasions
Crushed and amputated limbs
Psychological trauma
Wrongful death
What Compensation Is Available for Injuries Sustained in a Car Accident?
It goes without saying that your well-being and life cannot be reduced to a dollar value. However, the law does provide a route to compensation for injuries sustained in a car accident at no fault of your own. If you were injured in an auto accident, our attorneys can help you seek compensation for:
Medical bills
Lost wages
Lost earning capacity
Pain and suffering
Reduced quality of life
Emotional distress
Loss of consortium
Funeral and burial expenses
Wrongful death
Damaged property
Can I File a Car Accident Claim If I Am Partly Responsible for the Car Accident?
Yes. You may still receive compensation for your injuries even when you were partly at fault for an accident. However, because Texas follows a legal doctrine known as comparative fault, your compensation will be reduced in proportion to your degree of fault. Further, if you are found to have been more than 50 percent at fault, your recovery is reduced to zero.
Consider the following scenario. While preparing to exit the Southwest Freeway on your way to Sugar Land, you fail to use your blinkers. Another driver cuts in front of you, causing a collision at highway speed. You suffer serious injuries valued at $1 million.
On the one hand, the other driver should not have cut in front of you. On the other, you should have used your signal to indicate that you were preparing to exit. If you are found to have been, say, 25 percent at fault for the accident, your recovery will be reduced proportionately to $750,000. However, if your failure to signal is found to have contributed 50 percent or more to the accident, you recover nothing.
These numbers may seem cut and dry. However, reducing fault in an accident into percentages is more difficult than it may seem. Often, it is even more difficult to convince a judge and jury that your calculations are more accurate than the opposing party's. Therefore, in these cases, it is very important to have an experienced attorney in your corner. The personal injury attorneys at Fleming Law are ready to fight for you.
Is There a Deadline to File a Car Accident Lawsuit?
Yes. The statute of limitations for personal injury cases in Texas gives you two years from the date of an accident to file a lawsuit. Do not miss this deadline. Doing so almost always results in your case being dismissed in court, thereby destroying your route to maximum compensation, as well as your leverage when negotiating an out-of-court settlement with insurance companies. A personal injury attorney can get your case started on the right foot by making sure it is filed before the deadline.
Contact Our Sugar Land Car Accident Lawyers Today
At Fleming Law, we are dedicated to defending the right of injury victims to full and fair compensation. Our legal team is ready to evaluate your case, investigate the law, negotiate with at-fault parties, and litigate your case in court. If you were injured in an auto accident in Sugar Land, call us today for a free consultation.