Austin Car Accident Lawyers
Were you injured in a car accident in Austin, Travis County or anywhere else in Texas? The Austin Car Accident Lawyers at the law firm of Fleming Law are here to help. Our office is centrally located in Austin and we can help with any car crash injury case you might have. Experience makes a difference when you choose an accident attorney for your motor vehicle accident injury case. Michael P. Fleming has 30+ years of experience navigating Texas' complex accident laws and is Board Certified by the Texas Board of Legal Specialization in Personal Injury Trial Law. This makes a difference. If you or a loved one has been injured in a car accident in or around Austin, you need someone with your best interest at heart. Call us today for a 100% free, no-obligation consultation.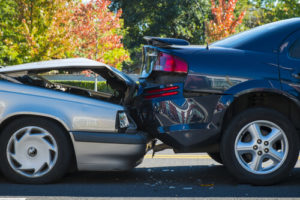 Our attorneys will work night and day on your case to ensure that you reach a settlement that is in your best interest.
When you're in a car accident in Austin, your life can be turned upside down. Our Austin car accident attorneys will help you reach a settlement with insurance companies, so you can focus on what's most important: recovery.
Hire an Experienced Austin Car Crash Attorney to Handle Your Case!
Austin is known as a laid-back, lively city that attracts musicians and artists from across the world. Tourists flock to 6th Street for world-renowned live entertainment. South by Southwest (SXSW), one of the most popular annual music festivals in the country, attracted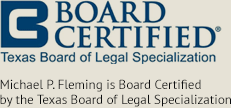 280,000 attendees to Austin in 2019.
A robust and bustling city, Austin is also known for its 15,000+ car accidents every year.
If you or a loved one were involved in a car crash, our Austin car accident lawyers have over 3 decades of experience helping car, motorcycle, and truck accident victims all across the Austin area.
Dealing with the insurance company and aggressive insurance adjusters alone often means one thing: low-ball settlements.
The adjuster:
Doesn't care about your pain or suffering
Works in the best interests of the insurance company
Will offer a low settlement in hopes that you'll settle for less than you deserve
When an insurance adjuster calls you, be prepared for an aggressive adjuster who tries to get you to say something – anything – that would make you liable for the accident. We know how to deal with adjusters firsthand and will fight for every last dollar you deserve for your damages, medical bills, lost work, and pain and suffering.
We settle for maximum compensation and nothing less.
Fleming Law is rated among the top accident lawyers in Texas and will fight hard for the compensation you deserve.
Where Do Accidents Happen in Austin?
Austin is filled with live music, action, festivals, and busy roadways. Our clients come to us for all of their accident needs, and we fight hard to help each accident victim win the highest possible settlement for their cases.
The local hot spots for car accidents in Austin are:
I-35
MoPac Expressway
Highway 183
US290
I-35 is the most dangerous road in Austin and was named among the most dangerous roads for holiday travel and safety. The freeway runs north and south into and out of the city. US290 was also named as one of the top 25 deadliest roads in the United States.
Drivers also have to deal with some of the deadliest intersections in Texas when driving in Austin, including:
Trinity and 7th St.
Riverside Drive and South Pleasant Valley Road
Parmer Lane and North Lamar Boulevard
Accidents occur all throughout the city, and we can help represent your case today.
What Are Some of the Types of Accidents That Your Austin Car Accident Lawyers Handle?
Our attorneys handle all car accident cases, including but not limited to:
Distracted driving
Tire blowouts
More
What Kind of Damages Can I Recover from My Austin Car Accident?
Your livelihood may have been ruined, your vehicle damaged, and you may suffer from nagging injuries. The injuries you sustain, and the hardships as a direct result of the accident, will be considered when recovering damages for your accident.
We'll help to recover damages on your behalf.
In most car accident cases, you can recover:
Damages to your vehicle
Medical treatment costs
Lost wages (if you had to miss work)
When you're involved in a more serious accident, your damages, pain and suffering are increased.
If you were in a serious accident, we may be able to recover damages for: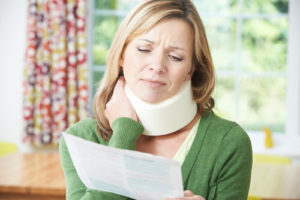 Pain and suffering
Loss of future earnings (if you can't return to work)
Physical impairment
Loss of enjoyment of life
Permanent injuries
Our Austin car accident attorneys at our law firm know firsthand how devastating a car accident can be. Compensation for your accident may not reverse the impact your accident had on your life, but it can help you move into the future with financial stability.
Careless drivers and insurance companies that always try to minimize settlements don't have to be taken on alone – we can help.
An insurance company will, in the majority of cases, challenge the losses in a car accident case. Your injuries and losses may come into question along with the medical care that you receive. Auto insurance adjusters will try to limit their liability in your claim, and it's our job to fight back against ruthless adjusters to ensure that you get the maximum compensation you deserve.
What Do I Need to Prove My Damages from My Austin Car Accident?
Car accidents are complex. You'll need to prove the damages you sustained while fending off aggressive insurance adjusters that try to minimize your losses. As your attorney, it's our job to document everything.
Documentation is the evidence you'll need to win your claim.
We'll document:
Medical bills
Medical records
Employer records
If you've missed work due to your injuries, we'll gather the records from your employer to have proof of the days and times you had to miss work.
We'll contact all doctors and facilities where you were treated to ensure we have a clear record of your injuries and treatments.
In the event that you were seriously injured, there's a chance that you'll never recover from your injuries. Lifelong hardships may follow, and it's up to us to talk to your doctors and specialists to better understand your prognosis.
Specialists can help us better understand your prognosis, hardships, and impact that the accident will have on your day-to-day life.
Documentation gathered may also include:
Future costs of treatment
Injury prognosis
Day to day life impact
We'll gather all of your bills, treatment information, car repair estimates, and all other pertinent information relating to your case. Documentation allows us to build a strong case on your behalf while ensuring we're able to seek maximum damages for you.
Visit our Car Accident Lawyer offices in Austin, TX

What Are Some Austin Car Accident Statistics?
Texas had 12,161 serious injury accidents with over 14,900 people sustaining a serious injury in these accidents in 2018. One person is killed every two hours and twenty-five minutes in the state, with a reportable accident occurring every 58 seconds.
May and July are the deadliest months of the year in Texas.
In Austin, there are over 10 accident deaths per 100,000 people. Pedestrian accidents rose to a four-year high in 2019, with 36 pedestrian deaths. In total, there were 15,365 accidents in Austin in 2018, with 67 fatalities.
Austin is working with the Department of Transportation in an effort to reduce the number of pedestrian accidents, which rose sharply in 2019 and doubled in early 2020 compared to the same period a year prior.
Contact a Car Accident Lawyer in Austin, TX Today
Your car accident case demands an Austin car accident attorney who has years of experience winning similar cases.
The attorneys at the law firm of Fleming Law are here to help you through this devastating time in your life. Call an accident attorney at our law offices as soon as possible for help.
Call us today at (512) 877-6804 for a FREE initial consultation. We only get paid if we win your case.