2017 Fleming Scholarship Award Winners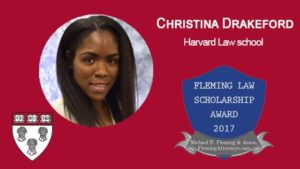 Law Scholarship Christina Drakeford, Buffalo NY
Christina has moved to Cambridge, MA to attend first year at Harvard Law School. She earned an undergraduate degree in Policy Analysis and Management from Cornell university. This past summer Christina spent her time working as a Human Resources assistant at a personal injury law firm in Buffalo. She is interested in learning the many different aspects of law in particular those areas related to business.
Oldest Institution
Harvard is the oldest institution for higher education in the country located just across the Charles river from Boston. The university was founded in 1636 and has been renowned for many years for its Law and Business schools. When most people think of Harvard they probably think of the earnest and diligent students who spend countless hours studying.
What many people may not know is that all that studying leads to some anxious moments when exam time comes around. An event known as Primal Scream takes place on the night of the first day of final exams in each semester. At midnight students run around Harvard Yard in the nude while screaming. With temperatures in the 30's or 40's in December you'd better run fast.
Pre-Law Scholarship Em Stuliff, Ohio
Em is a junior at Ohio Wesleyan University located in the college town of Delaware Ohio. The university is a private college with a beautiful 200 acre campus. Current enrollment is 1,650 with a significant number of international students coming from abroad.
Fleming Law, P.C., is once again pleased to offer annual scholarships to help support students as they pursue their undergraduate and graduate degrees. Michael Fleming is a Civil Trial Lawyer in Houston with over 30 years of experience. Our firm practices many areas of law including Personal Injury, Civil Litigation and Business Law.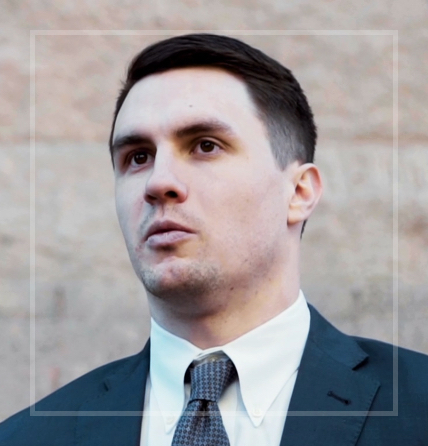 Nicholas P. Fleming focuses his practice in the area of civil litigation. As a skilled personal injury attorney, he handles a broad range of cases including motor vehicle accidents, premises liability, workplace accidents, and wrongful death. He is licensed to practice by the State Bar of Texas and is a graduate of the South Texas College of Law, earning his J.D. in 2017. Nicholas prides himself on providing personalized service to his clients, who are often facing extremely stressful situations.