2018 Fleming Scholarship Award Winners
Michael Fleming Undergraduate and Law Scholarships
Undergraduate Scholarship Josie Rinehart, Newburgh IN
Josie is a junior in the Radiologic and Imaging Science Program at the University of Southern Indiana. Unlike most students Josie has classes throughout the year as her program compresses a 5 year degree into 4. That coupled with a part time job has made it a busy summer for her.
Josie is excited to continue her studies and looks forward to helping others when she starts her career in Radiology. Fleming Law, P.C., is pleased to award the 2018 Undergraduate Scholarship to Josie and we wish her all the best as she completes her program in Southern Indiana.
Congratulations Josie!
Law Scholarship Lisa Ruan, Philadelphia PA
Lisa will begin her first year of law school at Widener University Delaware Law School located in Wilmington, DE. A Philadelphia native, she earned her undergraduate degree in Legal Studies from Temple University's Fox School of Business.
This past summer, Lisa spent her time working as a Legal Assistant at a general practice law firm in Philadelphia, PA. She is interested in learning in many areas of law, including immigration, criminal, and corporate law.
Fleming Law, P.C., is pleased to award Lisa the 2018 Fleming Law Scholarship and we hope her 1st year is very productive and enjoyable.
Congratulations Lisa!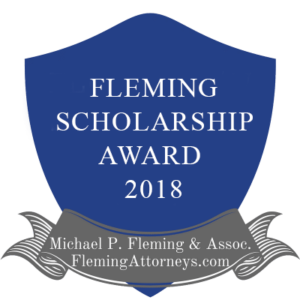 Fleming Law, P.C., awards two scholarships annually in August. The Undergraduate Scholarship is available to college students and high school seniors. The scholarship is open to all students in any program. The Fleming Law Scholarship is open to all 1st year (1L) law students who are entering law school for the first time.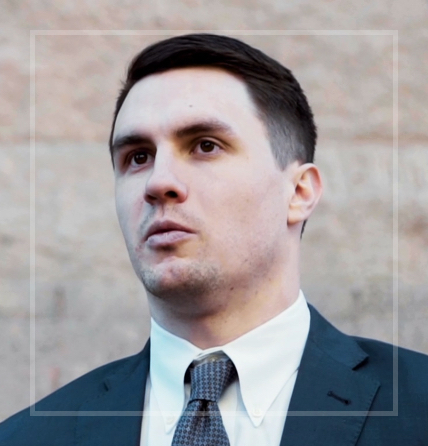 Nicholas P. Fleming focuses his practice in the area of civil litigation. As a skilled personal injury attorney, he handles a broad range of cases including motor vehicle accidents, premises liability, workplace accidents, and wrongful death. He is licensed to practice by the State Bar of Texas and is a graduate of the South Texas College of Law, earning his J.D. in 2017. Nicholas prides himself on providing personalized service to his clients, who are often facing extremely stressful situations.