Can You File a Lawsuit If Your Loved One Died While Working Offshore?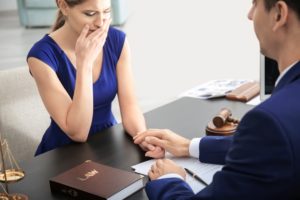 The sudden and unexpected death of a loved one who was working offshore can create many emotional and financial difficulties for your entire family. While no amount of money can replace the loss of your family member, several legal options may be available to you for seeking benefits and compensation that will help you to move forward with your lives. It will be important to speak with an experienced Houston offshore injury lawyer as soon as possible.
At Fleming Law we want you to know that you are not alone. Our experienced, compassionate attorneys are here to help you and your family to seek justice on behalf of your loved one and to recover all compensation that you are entitled to receive. We are ready to listen to your story and take aggressive action on your behalf. Call or reach us online today to learn more.
Why Do Fatal Offshore Accidents Happen?
The maritime industry has an extremely high mortality rate. As the Centers for Disease Control and Prevention recently found in a report, those who work in offshore oil and gas operations are actually seven times more likely to die on the job than the average U.S. worker.
Fatal offshore accidents can happen for many different reasons, including:
Extreme weather conditions
Wet and slippery walking surfaces
Defective equipment
Fires and explosions
Exposure to hazardous chemicals.
In many cases, deadly accidents occur offshore due to the negligence of employers and co-workers. Some companies simply put profits over safety. They may fail to adequately train and supervise their workers, provide them with proper safety equipment, or follow rules and regulations that are meant to protect workers. They may even encourage or force their workers to engage in dangerous activities which put their lives at risk. This is unacceptable.
At Fleming Law, we aggressively protect the rights of those who have lost their loved ones due to the negligence or other wrongdoing of others in the maritime industry. When you work with us, we will explore all your options and seek the maximum amount of compensation for your family.
Three specific options may include:
The Jones Act
The Jones Act is a federal law. It allows the survivors of "seamen" who have been killed on the job due to an employer's negligence to file a lawsuit and seek compensation for financial losses they have suffered as a result of the death. To qualify as a seaman, the decedent must have had:
A connection with a "vessel in navigation" that was substantial in its nature and duration; and
Job duties that contributed to the function of the vessel or to the accomplishment of its mission.
Generally, if your loved one spent at least 30 percent of his or her working hours on the vessel, then your loved one will likely meet the definition of a seaman, allowing your family to pursue a Jones Act wrongful death claim.
Under the Jones Act, your family may be eligible to recover benefits such as:
Funeral and burial expenses
Loss of your loved one's financial support
Loss of services that your loved one would have provided
Loss of inheritance
Loss of care, nurturing, guidance, and support.
Additionally, the decedent's estate may bring a survivor claim through the Jones Act that seeks damages such as pre-death loss of wages, medical expenses, maintenance, and pain and suffering. Our Jones Act attorney can help.
Longshore and Harbor Workers' Compensation Act (LHWCA)
The Longshore and Harbor Workers' Compensation Act allows survivors of a deceased, non-seaman to pursue death benefits. To be eligible for these benefits, the decedent's regular job duties must have been connected to the building, repairing, loading, and unloading of a vessel, and the work must have taken place on the navigable waters of the U.S. or any adjoining pier, dock, wharf, terminal or railway that a maritime employer would customarily use for the loading, unloading, repair or construction of vessels.
Unlike the Jones Act, the recovery of LHWCA death benefits does not require survivors to prove that the decedent's employer was at fault. However, they must establish that the death occurred while the decedent was acting within the course and scope of his or her employment.
Under the LHWCA, survivors may receive up to $3,000 in funeral and burial expenses. Additionally, the decedent's surviving spouse, children, and other dependents may receive compensation benefits that reflect a portion of the decedent's average weekly wage (capped at a maximum amount).
Death on the High Seas Act (DOHSA)
The Death on the High Seas Act gives the right to bring a claim to surviving family members of workers who died while aboard a vessel that was three nautical miles off the coast of the U.S. or one of its territories or dependencies. The claim must be filed against the vessel's owner and allege that the owner's negligence or the unseaworthiness of the vessel caused or contributed to the death.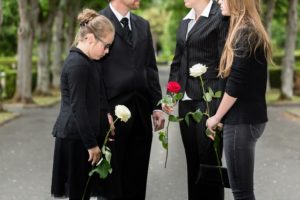 Under DOHSA, the decedent's spouse, children, parents or other dependent family members may be eligible to recover damages. Those damages can include the recovery of funeral and burial expenses as well as loss of the decedent's financial support, counseling expenses and other financial losses brought on by the death.
How Can Our Houston Offshore Injury Lawyers Help You?
A caring and dedicated offshore injury attorney at Fleming Law can help you to sort through your options and prepare your lawsuit or death benefits claim so you can take care of yourself and provide for your family. Our founding attorney, Michael P. Fleming, is among the small percentage of Texas lawyers who are Board Certified as specialists in Personal Injury Trial Law by the Texas Board of Legal Specialization. Our team also features Spanish and Vietnamese speakers. With our experience and resources, we have what it takes to hold negligent maritime employers accountable and pursue the funds that surviving family members need and deserve.
Different deadlines apply to the different legal options which we discussed above. So, it is important to take timely action after your loved one dies while working offshore. Contact us today and learn more about how we can help you in a free and confidential consultation.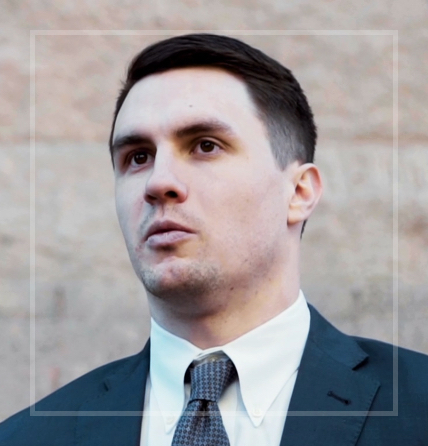 Nicholas P. Fleming focuses his practice in the area of civil litigation. As a skilled personal injury attorney, he handles a broad range of cases including motor vehicle accidents, premises liability, workplace accidents, and wrongful death. He is licensed to practice by the State Bar of Texas and is a graduate of the South Texas College of Law, earning his J.D. in 2017. Nicholas prides himself on providing personalized service to his clients, who are often facing extremely stressful situations.