Category:
Scholarship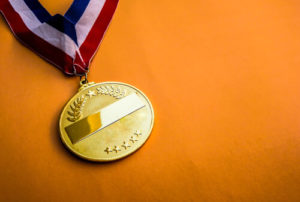 Fleming Law, P.C., awards two scholarships annually in August. The Undergraduate Scholarship is available to college students and high school seniors. The scholarship is open to all students in any program. The Fleming Law Scholarship is open to all 1st year (1L) law students who are entering law school for…
Michael Fleming Undergraduate and Law Scholarships Undergraduate Scholarship Josie Rinehart, Newburgh IN Josie is a junior in the Radiologic and Imaging Science Program at the University of Southern Indiana. Unlike most students Josie has classes throughout the year as her program compresses a 5 year degree into 4. That coupled…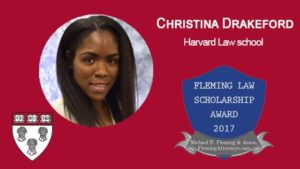 Law Scholarship Christina Drakeford, Buffalo NY Christina has moved to Cambridge, MA to attend first year at Harvard Law School. She earned an undergraduate degree in Policy Analysis and Management from Cornell university. This past summer Christina spent her time working as a Human Resources assistant at a personal injury law…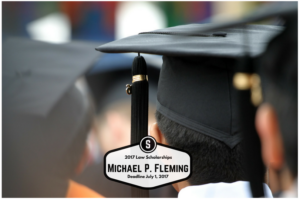 As students complete their school year, they will soon get ready for next year.  Fleming Law, P.C. are pleased to offer once again two $1,000 scholarships to students who are planning to attend law school or are 1L students entering law school for the first time. How to Find Scholarship Opportunities…
Fleming Law, P.C., Announce Award Winners for 2016 Fleming Law and Pre-Law Scholarships Kaitlyn Barry of Spring, Texas Kaitlyn is in her first year of law school at the University of Houston Law Center in Houston, Texas. She is interested in many areas of law including litigation, intellectual property, antitrust and sport law….