2016 Fleming Scholarship Award Winners
Fleming Law, P.C., Announce Award Winners for 2016
Fleming Law and Pre-Law Scholarships
Kaitlyn Barry of Spring, Texas
Kaitlyn is in her first year of law school at the University of Houston Law Center in Houston, Texas. She is interested in many areas of law including litigation, intellectual property, antitrust and sport law. Kaitlyn has a head start on many of her fellow students since she has already gained some valuable work experience at a local law firm in Houston assisting with depositions, hearings and trials.
Law school is challenging, so Kaitlyn's time as a student-athlete in long distance running will no doubt help her get through the long days of studying and preparing for mid-term and final exams. Fleming Law, P.C., is pleased to award Kaitlyn this year's Law Scholarship and we wish her great success with her studies at the University of Houston Law Center.
The Law Center is ranked number 50 out of approximately 200 law schools in the United States. Founded in 1947, the Law Center currently has about 800 students enrolled in its programs. Located in Houston, the country's 3rd largest city, students and graduates can look forward to careers with law firms both large and small, Fortune 500 companies headquartered here or within the energy sector.
Melissa (Katie) Walker of Hannibal, Missouri
After graduating from Truman State University in Kirksville, Missouri, Katie decided to head south to Columbia to attend the School of Law at the University of Missouri. She is looking forward to learning the different areas of law especially those dealing with children and families.
We wish Katie the best of luck at the School of Law and are pleased to award her the 2016 Fleming Pre-Law Scholarship.
The University of Missouri is located in the city of Columbia which is halfway between Kansas City and St. Louis. The law department was founded in 1872 making it one of the oldest law schools in the country. The School of Law boasts one of the lowest student / faculty ratios in the nation at 10.3 : 1 and graduates (first-time bar exam takers) have a 94.06% pass rate.
Law Scholarships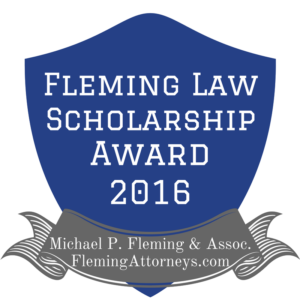 Fleming Law, P.C., awards two scholarships annually in August. The Fleming Pre-Law Scholarship is available to undergraduate students who are enrolled at an accredited 4-year university and intend to enroll in law school. The scholarship is open to all students in any program.
The Fleming Law Scholarship is open to all 1st year (1L) law students who are entering law school for the first time.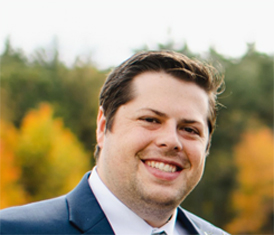 Brendan received his JD from South Texas College of Law and his MBA from Baylor University. He then began his legal career as in-house counsel for a publicly-traded company, advising on matters such as mergers and acquisitions, securities, compliance, and general corporate transactions. He then worked at a national law firm in which he represented commercial banks, private equity firms, and business owners in complex transactions before joining Fleming Law, Brendan uses his considerable knowledge of business-related matters by working on cases involving business law, real estate law, and contracts. Connect with me on LinkedIn