How Does the Collateral Source Rule Affect Personal Injury Cases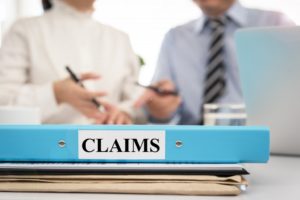 The collateral source rule is a legal doctrine that prohibits the admission of any evidence of a plaintiff receiving compensation from another source besides the defendant from whom damages are being sought. The general idea of the collateral source rule is that money a victim receives from another source does not reduce the damages owed by a negligent party.
How Does the Collateral Source Rule Affect Personal Injury Cases?
Certain exceptions exist to the collateral source rule, however. While the collateral source rule typically prevents damages from being reduced, a victim may still be required to repay compensation in some cases.
The collateral source rule is somewhat complicated and difficult for the average person to understand. An injury victim should understand when certain compensation sources do not affect their injury claim.
Some so-called "tort reform" advocates have complained about the collateral source rule because they feel it is unfair to make a defendant (the person who commits a tortious act) pay damages for which the victim has already been compensated. In 2003, the Texas Legislature enacted Texas Civil Practice and Remedies Code § 41.0105, which establishes that recovery of medical or health care expenses is limited to the amount actually paid or incurred by or on behalf of the claimant.
Did you suffer serious injuries or was your loved one killed as the result of another party's negligence in Texas? Make sure that you retain legal counsel as soon as possible.
Fleming Law represents clients throughout the Houston area and has a solid understanding of the collateral source rule. Call us or complete an online contact form to have our attorneys provide an honest and thorough evaluation of your case during a free consultation.
What Is the Collateral Source Rule?
The collateral source rule simply provides that any compensation that an injury victim receives from any source other than a defendant in a personal injury action cannot be deducted from their final award from that defendant. Simply put, a third party cannot reduce the liability of a defendant.
The collateral source rule is most frequently invoked in cases in which injury victims receive compensation for medical bills from their own health insurance. Other types of compensation that often involve collateral sources include workers' compensation, Social Security, and Medicare / Medicaid.
Common collateral sources of compensation might include health care insurance providers, property insurance providers, workers' compensation, Social Security Disability benefits, or life insurance providers.
The rationale for the Collateral Source Rule
The general idea behind the collateral source rule is that a defendant should not benefit from a victim receiving insurance payments from the victim's own providers. The collateral source rule, in effect, encourages people to purchase their own private insurance policies in order to receive compensation regardless of personal injury actions.
The collateral source rule prevents an injury victim from being in effect penalized for having the forethought to purchase private insurance. Defendants in personal injury cases have an obligation to cover all of the damages they caused. The collateral source rule prevents these defendants from having their judgments reduced because victims were able to obtain much-needed compensation from other sources while waiting for conclusions to their cases.
An Example of the Collateral Source Rule
Assume that a person suffers serious injuries in a car accident caused by another person's negligence and their medical bills total $100,000. The victim's health insurance company agrees to pay $100,000 to cover the costs of medical care and their parents give them a vehicle to replace their damaged car.
Under the collateral source rule, the victim is still allowed to pursue damages from the negligent party for the $100,000 in medical expenses as well as for property damage to their motor vehicle. The defendant in this case would be prohibited from introducing payments the plaintiff received from their insurance company or their parents into evidence.
Exceptions to the Collateral Source Rule
The Supreme Court of Texas stated in Brown v. American Transfer & Storage Co., 601 S.W.2d 931 (Tex. 1980), "The theory behind the collateral source rule is that a wrongdoer should not have the benefit of insurance independently procured by the injured party, and to which the wrongdoer was not privy." The Supreme Court of Texas, however, clarified how Texas Civil Practice and Remedies Code § 41.0105 interacts with the collateral source rule in its decisions in Haygood v. De Escobedo, 356 S.W.3d 390 (Tex. 2011) and Daughters of Charity Health Services of Waco v. Linnstaedter, 226 S.W.3d 409, 412 (Tex. 2007).
Consistent with its views in Daughters of Charity, the Supreme Court held in Haygood that the common law collateral source rule does not allow damages recovery of medical expenses a health care provider is not entitled to charge. As a result of Haygood, many people avoid submitting medical expenses prior to resolving their personal injury cases.
One major exception to the collateral source rule is often an insurance company's subrogation rights. Subrogation allows an insurer who pays to cover a victim's medical bills to either sue the defendant or their own insurance company for those costs or the victim themselves after they receive an award.
Another exception can exist in cases in which victims do not receive medical treatment for their injuries or continue to work after suffering their injuries. You should speak to an experienced attorney in order to ensure that you do not take any actions that compromise your protection under the collateral source rule.
Medical Liens on Your Settlement or Judgment
Another possible reduction that an injury victim could face after receiving an award concerns any liens that were placed on their awards by creditors such as hospitals or other medical care providers. A lien is a court order that is placed on a person's property to satisfy a debt owed to a third party.
A lienholder may have a valid right to compensation in these cases, but resolving a lien can be negotiable. In other words, your attorney may be able to negotiate with the lienholder to achieve an adequate settlement that is far less than the amount originally sought by the lienholder.
Many medical care providers will attempt to seek amounts that exceed what they are legally entitled to. For example, a health care provider may bill a person for a medical procedure that costs $50,000 when the person's insurance should have made them responsible for only a $1,000 deductible and a minor co-payment. In such cases, the medical care provider is only entitled to the cost of the deductible and the co-payment, not the entire cost of the actual procedure.
Two Types of Damages
In most personal injury cases in Texas, victims who take their cases to trial may be awarded compensatory damages. Compensatory damages are themselves usually a combination of two kinds of damages, economic and non-economic.
Economic damages refer to tangible costs a victim has sustained or will sustain that can be calculated and proven. Common kinds of economic damages include medical expenses, lost wages, and property damage.
Noneconomic damages, on the other hand, are far more subjective. Some of the most frequent awards for noneconomic damages include loss of consortium, pain, suffering, and disfigurement.
In a very limited number of cases, the third type of damages known as punitive damages (or exemplary damages) may also be awarded. Punitive damages are awarded to punish the defendant for their harmful behavior and to deter similar behavior in the future. Texas Civil Practice and Remedies Code § 41.003 provides that exemplary damages can only be awarded when a plaintiff proves by clear and convincing evidence that their harm resulted from fraud, malice, or gross negligence.
While there are no limits, or "caps," on economic damages in Texas personal injury cases, noneconomic damages and punitive damages are subject to certain limitations. For example, noneconomic damages in a medical malpractice action cannot exceed $250,000 in cases against doctors or healthcare providers and $500,000 in cases against multiple healthcare providers.
Punitive damages are also capped at $200,000 or two times the number of economic damages, plus an equal amount of noneconomic damages up to $750,000, whichever is greater. Actions against governmental entities are also limited to $250,000 for a single person or $500,000 for actions involving multiple claimants.
Contact Fleming Law for Help with Your Personal Injury Claim
If you suffered injuries or your loved one was killed as the result of another party's negligence in Texas, it is in your best interest to immediately seek legal representation. Do not let another party abuse your rights under the collateral source rule.
The law firm of Fleming Law is committed to helping injured people in Houston and the surrounding areas in Texas. Our lawyers are ready to review your case and answer all of your legal questions when you call our Houston car accident and personal injury lawyers or contact us online to receive a free consultation.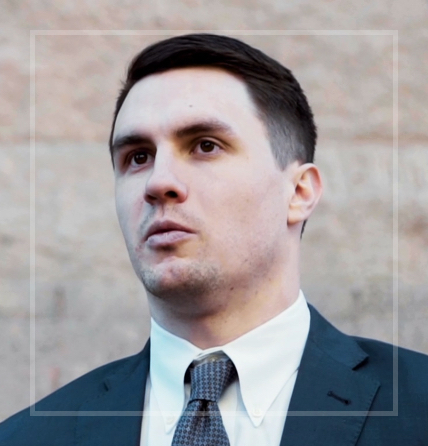 Nicholas P. Fleming focuses his practice in the area of civil litigation. As a skilled personal injury attorney, he handles a broad range of cases including motor vehicle accidents, premises liability, workplace accidents, and wrongful death. He is licensed to practice by the State Bar of Texas and is a graduate of the South Texas College of Law, earning his J.D. in 2017. Nicholas prides himself on providing personalized service to his clients, who are often facing extremely stressful situations.