Worried About Coronavirus? We Can Meet with You Remotely
We can all play our part in addressing the novel coronavirus (COVID-19) in Texas. That's why we are adopting "social distancing" measures at Fleming Law, P.C., and accommodating those who wish to meet remotely to discuss their case with us.
Health officials say that social distancing, or cutting down on close contact between people, should help to slow the spread of the virus over the coming weeks and months. Check out the Centers for Disease Control and Prevention (CDC) website for more information about other steps you can take to protect yourself and others from exposure to the coronavirus.
If you would like to discuss your legal issues with any one of our attorneys, we can simply meet with you by phone or by using whatever video conferencing program works best for you such as:
Contact us today at (888) 529-0018 now to schedule your free consultation and learn more about how we can meet with you remotely to review your case.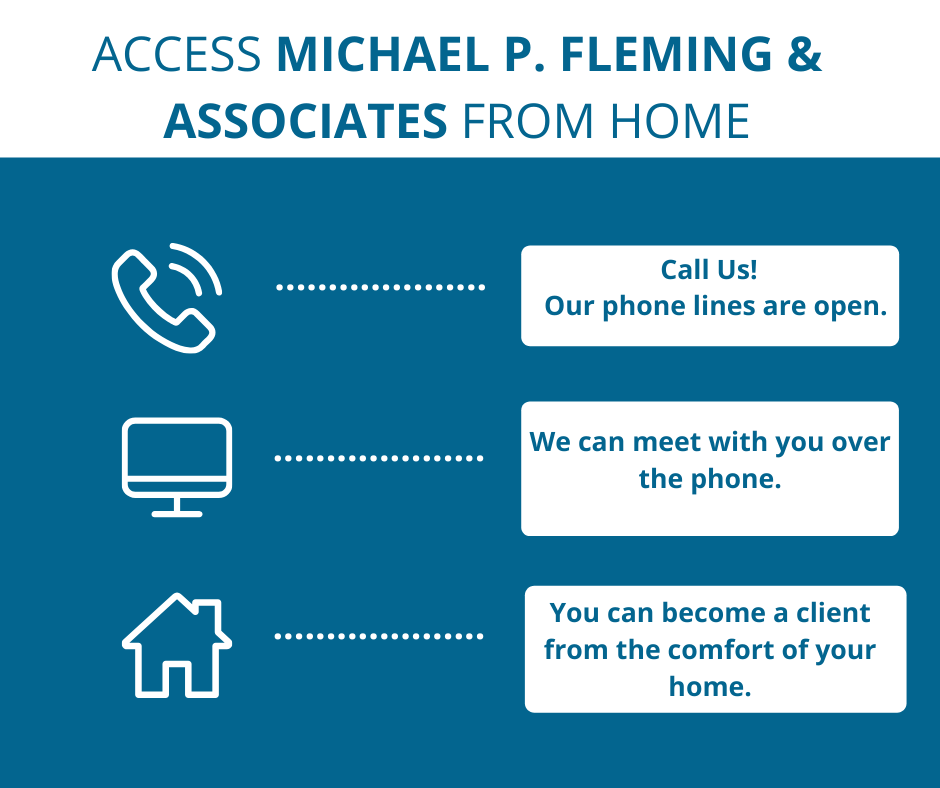 Michael P. Fleming is a highly experienced litigator who has argued and won a case before the U.S. Supreme Court. He is a Houston resident who was twice elected to serve as the Harris County Attorney. He is also an avid runner who has completed eight marathons, to date, including two in Ireland. Only a small group of Texas lawyers are Board Certified as specialists in both Personal Injury Trial Law and Real Estate Law. Michael is one of them. He also proudly holds his B.A. degree from the University of Saint Thomas and his J.D. degree from the University of Houston College of Law.