The aftermath of a dog attack can be overwhelming, frequently involving pain, fear, medical bills, and a whirlwind of questions about what to do next. You might be wondering how to protect your rights or if you can hold the dog's owner responsible. If so, here's what you should know.
USPS Releases New National Rankings for Dog Bites
According to the U.S. Postal Service (USPS), more than 5,300 USPS employees suffered dog attacks while delivering mail in one recent year. Since dog attacks are a widespread safety issue for letter carriers, the USPS releases nationwide dog attack statistics and rankings to raise awareness among dog owners.
Texas Dog Bite Statistics
Per the most recent data from the USPS:
Texas ranked 2nd among all states for dog attack incidents during the past 2 years.
There were a total of 404 reported dog attacks in Texas in a recent year.
5 of the top 20 cities for dog attack incidents are in Texas.
Houston, the top-ranked city, saw 57 dog attacks in a recent year.
Dallas, the 3rd-ranked city, saw 44 dog attacks that year.
San Antonio, tied for 9th with Phoenix, reported 32 attacks that year.
Fort Worth was ranked 19th and saw 17 dog attacks citywide.
El Paso, tied for 20th with 6 other cities, reported 16 dog attacks.
Additional statistics shed light on the pervasive problem of dog attacks:
Roughly 800,000 people seek medical care for dog bites each year.
Dogs inflict 9 in 10 animal bites.
The majority of dog bite victims are children.
Boys aged 5 to 9 suffer the most dog bite injuries.
Most reported dog bite injuries are to the head and neck.
Most people are familiar with the dogs that bite them.
What to Do After a Dog Attack
Here are the steps you should take to protect your well-being and legal rights after a dog attack in Texas:
Get immediate medical attention – Your health should be the top priority. Medical records will also provide important documentation of the extent and nature of your injuries.
Identify the dog and owner – Obtain as much information as possible about the dog and its owner, including names, addresses, phone numbers, and any other relevant information.
Report the incident – Notify your local animal control agency or police department about the bite. This not only protects others from potential harm but also creates a formal record.
Collect evidence – Take photographs of your injuries, the location where the incident occurred, and the dog that bit you, if possible. If there were any witnesses, get their contact information.
Keep a record of your expenses – Keep track of any costs related to the dog bite, including medical bills and lost wages due to your inability to work.
Consult a lawyer – An experienced dog bite lawyer can advise you on your options and prepare the documentation necessary for a potential insurance claim or lawsuit.
Texas Dog Bite Law
Texas applies the "one-bite" rule to dog bite injury cases. This means a dog bite victim can hold a dog's owner liable if the dog previously bit someone or acted as though it might, indicating that the dog is potentially dangerous.
But despite its name, the "one-bite rule" does not mean every dog gets one free bite before its owner can be liable. Owners may be to blame if they were negligent in controlling their dog or preventing it from biting. If you were bitten by a dog in Texas, contact a personal injury attorney who can review your situation and determine if you have a case.
Contact a Texas Dog Bite Lawyer
At Fleming Law, we are dedicated to helping injured Texans get the compensation they need to move on with their lives. If you or someone you care about suffered a dog bite injury, get in touch with us today. We offer free initial consultations, so speaking with a Texas dog bite lawyer comes without cost or obligation.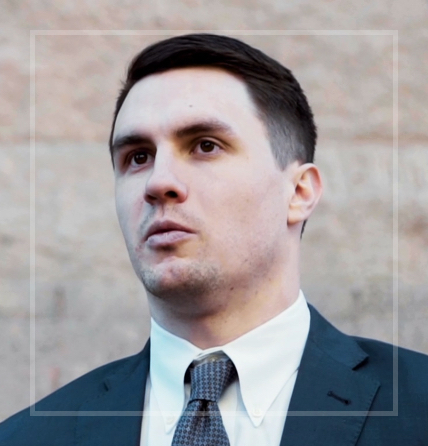 Nicholas P. Fleming focuses his practice in the area of civil litigation. As a skilled personal injury attorney, he handles a broad range of cases including motor vehicle accidents, premises liability, workplace accidents, and wrongful death. He is licensed to practice by the State Bar of Texas and is a graduate of the South Texas College of Law, earning his J.D. in 2017. Nicholas prides himself on providing personalized service to his clients, who are often facing extremely stressful situations.