How Long Do I Have to File a Personal Injury Claim in Texas?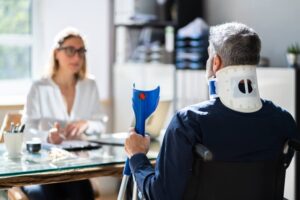 If you have suffered an injury due to someone else's negligence, you may be eligible to claim compensation for your losses. But you only have two years from the date of the accident to file a Texas personal injury lawsuit. Wrongful death cases in Texas have the same time limit: two years from the date of death. These deadlines are outlined in the Texas statute of limitations. There are exceptions to these statutory periods. Your lawyer can advise you about whether you'll be affected by them.
While two years might sound like a long time, acting quickly is essential. Before filing a lawsuit, you will need to:
Gather evidence about the accident and your injuries
Determine who is at fault for your losses
Evaluate the financial consequences of the accident
File a claim with the at-fault party's insurance company
Negotiate with the insurance company for a fair compensation package
If negotiations fail, you must file your lawsuit within the legally allowed time frame.
The experienced Houston personal injury attorneys at Fleming Law have successfully helped injured Texans for over 30 years. Our lawyers will work to file your claim effectively and efficiently so that you are in no danger of missing any filing deadlines.
Are There Any Exceptions to the Filing Deadline?
Texas law has some special exceptions to the filing deadline rules that can shorten or extend the time limit:
The At-Fault Party Is a Government Agency or Employee
If you suffered injuries due to the negligence of a government agency or employee, you would only have six months to send the appropriate agency a notice letter for your personal injury claim. Failure to do so may bar you from receiving compensation.
You must submit a formal notice of claim with the agency you believe is liable for your losses. This claim must include:
A description of your losses
The time of the incident
The location of the incident
A summary account of what occurred
The Injured Party Is a Minor
If a minor suffers injuries due to someone's negligence, the two-year filing time frame does not begin until their 18th birthday.
The At-Fault Party Leaves the State
If the defendant leaves Texas before you can file your lawsuit, the clock might temporarily pause on the statute of limitations in your case.
Undiscovered Negligence
The filing deadline may also be extended if the at-fault party's negligence was unknown and could not have been detected during the two-year filing period.
Impairment
The court may extend the filing period if the injured individual has a physical or mental impairment that prevents them from filing the suit before the two-year deadline.
What If I Miss the Deadline?
Taking enough time to gather the appropriate evidence and build a strong claim is crucial. However, letting so much time go by that you miss the filing deadline could ruin your case entirely.
The courts in Texas strictly enforce the state's statute of limitations. Missing the two-year deadline to file a lawsuit will probably cause you to forfeit your right to claim compensation for your losses through the court system. Even if you had an open-and-shut case that showed you were eligible to recover a substantial amount of money, failing to file within the appropriate time frame will likely leave you with nothing.
If you try to sue after the deadline passes, the defendant can argue for a motion to dismiss the case. The judge will almost certainly grant their request unless one of the special exceptions applies to you.
Contacting a Houston personal injury attorney as soon as possible will help ensure you know what steps to take to avoid missing the deadline.
Who Can File a Personal Injury Lawsuit in Texas?
Texas law allows only the injured individual to file a lawsuit for compensation against the at-fault party. If you hire a legal representative, they can seek money on your behalf. You may be entitled to compensation for losses such as:
Medical expenses
Lost wages
Reduced earning potential due to disability
Pain and suffering
Loss of enjoyment of life
Property damage
If a loved one has lost their life in an accident due to another party's negligence, the surviving spouse, children, or parents may file a wrongful death lawsuit to recover losses such as:
The loved one's accident-related medical expenses
The loved one's pain and suffering
Funeral and burial costs
Loss of consortium
Loss of income for dependents
Where Would I File My Personal Injury Lawsuit?
In Texas, personal injury lawsuits are civil cases. You will file your suit in a civil court rather than a criminal one. Depending on the value of your claim, you might file your lawsuit at the county or district level. In some cases, the presiding judge might require the lawsuit to take place in a federal court.
In most cases, you can choose to file your lawsuit in the district where:
The accident happened
You live
The at-fault party lives or does business
Knowing where to file your claim can make a big difference for your suit, as some jurisdictions may look more favorably on certain types of cases than others. An attorney who is thoroughly familiar with the various jurisdictions in Texas can help ensure that you file in the court that could give your claim the best chance of success.
Contact a Texas Personal Injury Lawyer
If you have suffered injuries in an accident in Houston, speak with an experienced personal injury attorney as soon as possible. The legal team at Fleming Law is here to help. The sooner you contact us, the more time we will have to take the necessary steps to secure the full compensation you deserve for your losses.
Call us today or contact us online for a free consultation to learn more about how we can help you.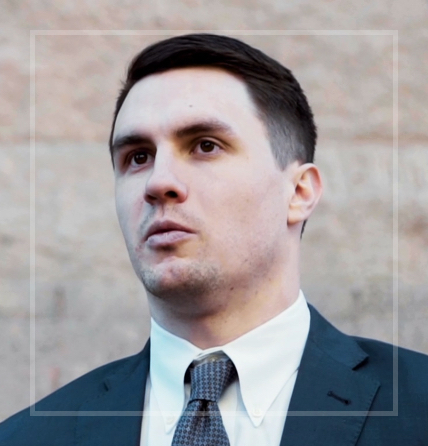 Nicholas P. Fleming focuses his practice in the area of civil litigation. As a skilled personal injury attorney, he handles a broad range of cases including motor vehicle accidents, premises liability, workplace accidents, and wrongful death. He is licensed to practice by the State Bar of Texas and is a graduate of the South Texas College of Law, earning his J.D. in 2017. Nicholas prides himself on providing personalized service to his clients, who are often facing extremely stressful situations.