How Do You Prove Negligence in a Texas Car Accident Case?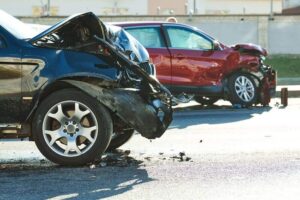 Most Texas car accident lawsuits are based on negligence, which is the failure to take care to avoid harming someone else. To prove negligence in a lawsuit in Texas, you must show that someone else had a duty to avoid harming you, they did something wrong in spite of that duty, and you got hurt as a result.
Proving these elements might sound pretty straightforward, especially if you feel the other driver was clearly at fault for the car crash. But the courts have a higher standard of proof than everyday life, so crash victims often need compelling evidence and expert opinions to prove their cases. Similarly, insurance companies will not unquestioningly hand over money for accident liability claims without solid evidence of negligence.
That is where the help of an experienced injury lawyer comes in. At Fleming Law, our Texas personal injury lawyers can help you navigate the complexities of your car accident case, develop a substantial body of supporting evidence, and demand the compensation you deserve for your losses.
To learn more about your options after a Texas car accident, please contact us for a free initial case evaluation.
What Are Some Examples of Negligence in a Car Accident?
Negligence can take many forms in a Texas car accident case. Some common examples of negligence in car accidents include the following:
Distracted driving – Texting, talking on the phone, eating, or doing anything else that takes your hands, eyes, or attention away from the road while driving
Driving under the influence – Driving while impaired by alcohol, recreational drugs, and even some prescription or over-the-counter (OTC) medications
Speeding – Exceeding posted speed limits or driving too fast for conditions
Failing to yield – Failing or refusing to yield the right-of-way to other road users at stop signs, traffic lights, merge zones, or intersections.
Negligence per se – Violating a traffic law or regulation in such a way that the violation itself serves as evidence of negligence
Poor vehicle maintenance – Failing to keep your vehicle in safe working condition, for example, by allowing brakes or tires to wear down to an unsafe level
What Kinds of Evidence Could Help Prove Negligence in a Car Crash Case?
Depending on the circumstances, your lawyer could identify, gather, and preserve the following types of evidence as proof of negligence after a car crash:
Data about the accident from police crash reports
Photos of the crash scene and surrounding area
Photos of vehicle wreckage and visible crash injuries
Video from dash cams or traffic cameras
Medical records showing the extent of your injuries
Testimony from eyewitnesses who saw the accident
Testimony from experts like crash reconstructionists
The other driver's vehicle maintenance records
The other driver's cell phone or GPS records
What Is Comparative Negligence?
Comparative negligence or proportionate responsibility is a legal concept that comes into play when more than one party shares fault for an accident. Courts and insurance companies use the concept of comparative negligence to determine how much money you should get for your losses if you are partially at fault for a car crash.
Every state can set its own standard for comparative negligence, and Texas follows a modified comparative negligence standard. Under Texas law, you have the right to file a car accident claim seeking money for your losses as long as you are no more than 50 percent responsible for the wreck. If you are 51 percent or more at fault, you are typically barred from recovering any compensation.
If you are 50 percent or less at fault, you can still file a claim, but the amount of money you can get is reduced based on your percentage of fault. So, the more you contribute to an accident, the less money you can get from a car accident claim afterward.
How Does the Texas Modified Comparative Fault Rule Apply to My Car Accident Case?
It depends. If you did not contribute to the accident in any way, the modified comparative fault rule should have no effect on your case at all. But if an insurance adjuster or court of law finds that you are partially at fault for the accident, things will look different depending on your percentage of fault.
For example, let's say the court finds that you are 25 percent responsible for an accident that cost you $100,000 in medical bills, lost income, and other losses. In that case, the total compensation you could get would be reduced by 25 percent, and the most you could get for your claim would be the remaining 75 percent of your losses, or $75,000.
What Damages Can Be Recovered in a Texas Car Accident Case?
With the help of a trusted car accident lawyer, you could recover money for the following types of losses after a car accident:
Medical expenses related to treatments for your crash injuries
Future medical expenses you will likely incur due to the accident
Lost wages from any time you miss at work due to the accident
Diminished future earning potential due to long-term or permanent injuries
Pain, suffering, and reduced quality of life
Property damage
Incidental costs, such as travel costs for medical appointments
How Long Do I Have to File My Car Accident Lawsuit in Texas?
You usually have just two years from the date of a car accident to file a personal injury lawsuit against another party in Texas. However, the timeline can vary in some instances, such as cases involving minor children or government negligence. A single missed deadline could easily derail your case, so it's essential to consult a knowledgeable attorney as soon as possible.
Contact a Texas Car Accident Lawyer at Fleming Law
If you have questions about proving negligence in your Texas car accident case, don't hesitate to get in touch with Fleming Law. Our Texas injury lawyers can provide the answers you need and review your case for free when you contact us for your initial consultation session.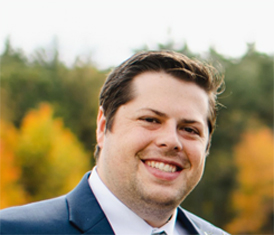 Brendan received his JD from South Texas College of Law and his MBA from Baylor University. He then began his legal career as in-house counsel for a publicly-traded company, advising on matters such as mergers and acquisitions, securities, compliance, and general corporate transactions. He then worked at a national law firm in which he represented commercial banks, private equity firms, and business owners in complex transactions before joining Fleming Law, Brendan uses his considerable knowledge of business-related matters by working on cases involving business law, real estate law, and contracts. Connect with me on LinkedIn