Is There a Leash Law in Texas?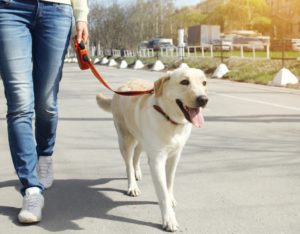 Texas has no statewide "leash law," but Houston and several other cities have local laws that require dog owners to leash, muzzle or otherwise restrain their dogs at all times when they are in public areas or prohibit owners from letting their dogs "run at large." If a dog owner or handler violates one of these local leash laws, and you or a loved one suffers harm as a result of that violation, you may be eligible to file a dog bite lawsuit.
Dog bite claims – even ones based on leash law violations – can be highly complex. Homeowners' insurance companies often vigorously challenge these claims and refuse to pay dog bite victims what they deserve for the physical, emotional, and financial harm they have suffered. That is why you should seek help from an experienced Houston dog bite attorney if you or a loved one has suffered a serious injury due to a dog bite or attack.
At Fleming Law, we have protected the rights of dog bite victims and their families in Houston and throughout Texas for more than 30 years. We can put that experience to work for you today. To learn more, call or reach us online today and receive a free consultation about your case.
What Are Leash Laws in Texas?
State, county, and city leash laws impose a duty on dog owners. These laws are designed to protect the public from dog attacks and to prevent the spread of rabies and other diseases. Most of these laws require owners to keep their dog on a leash or otherwise physically restrained when the dog is off the owner's property. They may also prohibit owners from taking dogs into parks, playgrounds, and other public areas.
A leash law that requires a dog owner to keep a dog on a leash may even specify the minimum length of the leash. Other laws are more flexible. They may merely require that the owner keep the dog "under control," which means that even an owner's use of voice commands could amount to compliance with the law.
If a law prohibits owners from "allowing" or "permitting" a dog to run "at large," it generally means that the owner must take reasonable steps to ensure that the dog remains on the owner's property when not under the owner's direct physical control. A dog owner accused of violating the law may raise as a defense that he or she did not "allow" the dog to roam free. In other words, the owner may claim that the dog jumped a fence or escaped by digging a hole beneath a fence, without the owner's knowledge. To establish a dog owner's liability based on a leash law violation, a lawyer will need to carefully examine every word in an ordinance and anticipate possible "loopholes" that an owner may try to use in order to avoid liability.
Is It Illegal to Walk Your Dog Without a Leash?
It is illegal to walk your dog without a leash if a state or local law specifically requires the dog to be on a leash or under some form of direct physical control. In some cases, an exception may apply. For instance, many leash laws allow dogs to go unrestrained in designated areas or "dog parks."
A violation of leash law could result in a criminal charge – typically a misdemeanor. It could also lead to a fine. Some laws require the dog to be impounded until the owner pays a fine. If a violation of leash law causes someone to suffer injuries, the dog owner could face civil liability as well.
It is important to understand what the leash laws in your Texas community specifically prohibit or allow if an unrestrained dog has attacked and injured you or a loved one. Here are leash laws for Houston and a few of the surrounding communities:
Houston Leash Laws
Under the Houston Municipal Code, a dog owner "or any other person with the right of possession" of the dog must ensure that the animal does not "run at large." The Code defines "running at large" as allowing the animal to be on public or private property without the owner or handler having "direct physical control" of the animal. This is a strict liability law. In other words, a person can be found guilty of violating it "without regard to whether the person was acting with a culpable mental state."
The Code does allow owners and handlers to let the dog roam without a leash in a dog park or other designated off-leash area. Still, the owner or handler must supervise the dog and cannot leave the pet unattended.
Harris County Leash Laws
Harris County animal regulations require "custodians" – meaning owners or handlers – to keep the dog "under restraint" while in an unincorporated area within the county (in other words, outside of city limits). If an owner or handler fails to keep the dog under restraint, the law deems the dog to be a "stray" and a "public nuisance."
Katy Leash Laws
Under the Katy Code of Ordinances, it is unlawful for any owner, keeper or custodian of a dog to allow it to run at large on public or private property unless it is the dog owner's fenced property or a designated dog park. If a person takes the dog to a dog park, the dog must wear current registration and rabies vaccination tags, and the owner or handler must have a leash in his or her possession at all times.
Pasadena Leash Laws
The City of Pasadena Code of Ordinances requires any person who owns or has "charge, care, custody or control" of any dog to keep the dog "exclusively upon his own premises by means of physical restraint." The person can take the dog off the premises as long as the dog is under the person's direct control by means of a secure leash that is no longer than six feet long, or "by some other equivalent means of physical control."
Bellaire Leash Laws
Under the Bellaire Code of Ordinances, no dog is allowed to run at large outside of the owner's private property unless the dog is under the control of the owner or keeper by means of a "leash, chain, rope or cord." The restraint must be no longer than 10 feet long, and it must be "of sufficient strength to control the conduct of the dog." The law also bans dogs from city parks and playgrounds except in designated areas of Lafayette Park.
How Can a Leash Law Violation Help Your Dog Bite Injury Claim?
Texas follows the "one-bite" rule. Under this rule, a dog bite victim must show that the dog owner knew that the dog had previously attacked someone or otherwise shown violent tendencies in order to hold the owner liable. Dog bite victims may find it difficult to establish this knowledge. As a result, victims often must rely on a local leash law violation in order to establish the liability of a dog owner.
Additionally, a violation of a local leash law can establish negligence per se. In other words, a dog bite victim may be entitled to a recovery of damages if the victim can show:
The dog owner or handler violated the leash law, and
The violation caused the victim to suffer injuries.
For example, you may be eligible to recover compensation in Houston if you can show that a dog owner failed to keep the animal under "direct physical control," and as a result of that failure, the dog attacked you and caused you to suffer injuries such as scarring, disfigurement, soft tissue injury or nerve damage.
How Can a Lawyer Help You After a Dog Bite?
At Fleming Law, our attorneys have in-depth knowledge of Texas dog bite law, including liability based on a violation of a local leash law. If a dog attacked and injured you, we can conduct a thorough investigation of your case and establish whether, in fact, a violation of a leash law caused the injuries. Additionally, our law firm can carefully review your medical records, work records, and other evidence in order to calculate your damages. We may also consult with medical experts and vocational experts.
We will pursue full and fair compensation for you through a settlement. If necessary, we will be ready to fight for you at trial. We are highly skilled litigators who know how to prepare for trials and win. In fact, attorney Michael P. Fleming is among the small percentage of lawyers in Texas who have been Board Certified as a specialist in Personal Injury Trial Law by the Texas Board of Legal Specialization.
Get Help from an Experienced Houston Dog Bite Lawyer
Our personal injury lawyers will provide a free consultation about your dog bite case. We can review what happened to you or your loved one and answer any questions you may have about your legal rights and options.
If we agree to work together, we will charge no costs or fees unless we recover compensation for you. We work with dog bite victims and their families in Houston and throughout Texas. To discuss your case, contact us today.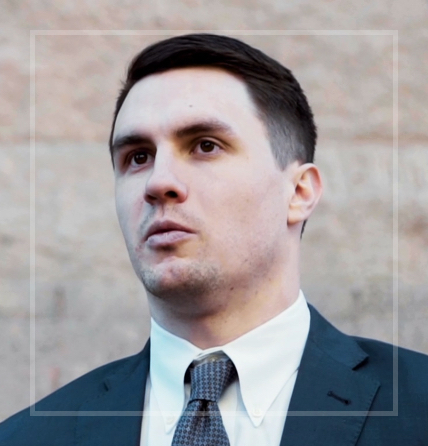 Nicholas P. Fleming focuses his practice in the area of civil litigation. As a skilled personal injury attorney, he handles a broad range of cases including motor vehicle accidents, premises liability, workplace accidents, and wrongful death. He is licensed to practice by the State Bar of Texas and is a graduate of the South Texas College of Law, earning his J.D. in 2017. Nicholas prides himself on providing personalized service to his clients, who are often facing extremely stressful situations.