Can Pedestrians Be at Fault for Road Accidents in Texas?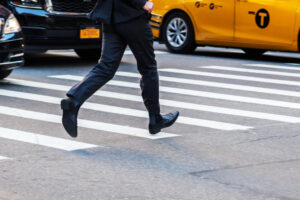 While some people may assume that the driver of a motor vehicle is always at fault for a pedestrian accident in Texas, that is not always the case. Pedestrians have the same obligation as any other road user to behave responsibly. If a pedestrian acts negligently, they could be held fully or partially liable for an accident involving a car.
What Are Some Examples of Where a Pedestrian Could Be at Fault for a Texas Car Accident?
Just as drivers have a duty of care to protect the safety of others on the road, so do pedestrians. Consequently, pedestrians could be at fault for resulting accidents if they fail to exercise reasonable care given the circumstances. Here are some simple examples of situations where a person on foot might be at fault for a traffic collision:
Darting out in front of an oncoming vehicle without warning or leaving the motorist enough time and space to react
Walking on the wrong side of the road or in the road rather than against traffic on a shoulder or sidewalk
Crossing the road rather than using an available pedestrian bridge or tunnel
Crossing the street against a "Don't Walk" signal or against a red light
Crossing outside a crosswalk at an intersection
Crossing a street diagonally
Jaywalking from between parked cars
Can Both the Pedestrian and the Car Driver Be at Fault?
Yes. Texas is a modified comparative negligence state, meaning fault can be apportioned between parties whose negligence contributes to the accident. Under the Texas comparative negligence rule, an injured party can still recover compensation from other at-fault parties if the injured party is less than 51 percent at fault.
What scenarios could place fault on both parties? One example is when both the driver and pedestrian break traffic laws. Suppose a pedestrian violates their duty of care by jaywalking while a motorist violates theirs by driving 35 mph in a 25 mph zone.
The pedestrian's attorney will likely hire experts to show that the driver would have seen the pedestrian in time if they had not broken the speed limit. But the driver may argue that the pedestrian crossed so suddenly that a collision would have been avoidable regardless of their speed. A judge, jury, or arbitrator must weigh this evidence to determine each party's percentage of fault. Contact our Houston premises liability lawyer today.
What Injuries Are Most Common in a Pedestrian Accident?
A few examples of common pedestrian injuries include:
Head trauma and concussions
Back and neck sprains and strains
Bruises and lacerations
Broken bones
Joint damage
Spinal injuries, including paralysis
Mental trauma, including post-traumatic stress syndrome (PTSD)
What Are the Pedestrian Laws in Texas?
The Texas transportation code lists situations where drivers must yield to pedestrians. They include:
When traffic signals indicate "Walk," and pedestrians are walking in the appropriate direction
After a pedestrian steps off the curb to cross in a marked or unmarked crosswalk
When drivers leave a driveway, parking lot, private road, or alley while a pedestrian is on the sidewalk
There are also laws concerning disabled pedestrians. Drivers must be aware of people using a white cane or service animal to cross. They should also be careful when pedestrians use a mobility device and move slowly.
Furthermore, drivers cannot pass other drivers who are stopped to wait for pedestrians.
What Sort of Financial Recovery Is Available Following a Pedestrian Accident?
The amount of recoverable compensation after a pedestrian accident depends on several factors, including the severity of injuries, the total extent of the losses, any comparative fault, and the extent of insurance coverage.
Broadly speaking, compensation could include money for economic losses, such as:
Current and future medical expenses
Therapy and rehabilitation
Lost wages
Diminished earning capacity
Costs associated with modifying homes and cars to suit a disability
These tangible losses are not the only ones that are compensable, though. A settlement or verdict could also include money for more subjective losses, such as the following:
Pain and suffering
Emotional anguish
Mental health struggles
Distress from permanent disfigurement
If you've been hurt in an accident, you can help build your case by maintaining documentation of your losses. Keep receipts and records of your costs. Besides medical bills and prescription co-pays, include any extra help you need during injury recovery. For example, if you need additional assistance with house cleaning or childcare.
For subjective costs, keep a journal documenting your pain and experiences while healing. That record could be vital for showing your struggles and how the accident affected you.
Is There a Time Limit for Filing an Injury Case in Texas?
Texas has a two-year statute of limitations on injury claims, which means you have two years from the accident date to file a lawsuit, with limited exceptions. If you file your lawsuit against the at-fault party after the statute of limitations has expired, the court will likely dismiss it as untimely, probably costing you your chance at seeking compensation through the courts.
There are other practical reasons to pursue your case as quickly as possible. Evidence can go missing over time, and eyewitness memories could fade. The sooner you speak to an attorney, the stronger the case they can build on your behalf. Talk to our Houston pedestrian accident lawyer today.
Contact a Texas Pedestrian Accident Lawyer
Can pedestrians be at fault for road accidents in Texas? Yes, but you should still consult with an attorney. Even if you had a role in the accident, you might still be able to recover compensation. Also, keep in mind that the chaos immediately following an accident could make it unclear who was really at fault.
At Fleming Law, our dedicated pedestrian accident attorneys understand the stakes and what you're going through. We are prepared to investigate the incident, uncover valuable evidence, and use it to build a strong case on your behalf. If someone else injured you, they should have to compensate you accordingly.
Are you ready to speak with an experienced Texas pedestrian accident lawyer at no cost or obligation? Contact Fleming Law today for your free consultation.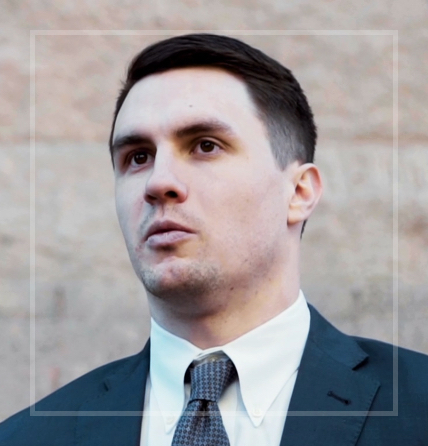 Nicholas P. Fleming focuses his practice in the area of civil litigation. As a skilled personal injury attorney, he handles a broad range of cases including motor vehicle accidents, premises liability, workplace accidents, and wrongful death. He is licensed to practice by the State Bar of Texas and is a graduate of the South Texas College of Law, earning his J.D. in 2017. Nicholas prides himself on providing personalized service to his clients, who are often facing extremely stressful situations.