What Is the Texas Safety Responsibility Law?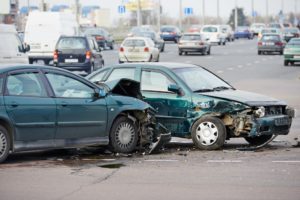 Chapter 601 in Title 7 of the Texas Transportation Code is known as the Texas Motor Vehicle Safety Responsibility Act, and is also referred to as the Texas Safety Responsibility Law. The reason the Texas Safety Responsibility Law was enacted was to promote safe driving and to require drivers to accept financial responsibility for any harm to people or damage to property that they cause while driving. Also, it is illegal to operate a motor vehicle in Texas unless you have at least the minimum state-mandated insurance coverage for that vehicle.
What Is the Texas Safety Responsibility Law?
The Motor Vehicle Safety Responsibility Act also outlines the process for submitting claims for damages to the Texas Department of Public Safety (DPS) when a person is involved in a motor vehicle accident. The requirements involved in this act can often be confusing for many people.
If you were seriously injured or your loved one was killed in a car accident, you need to contact Fleming Law as soon as possible. Call us or contact us online right now to take advantage of a free consultation that will allow our attorneys to provide a complete evaluation of your case.
5 Basic Prerequisites Under the Motor Vehicle Safety Responsibility Act
According to the Motor Vehicle Safety Responsibility Act, DPS will assist any person who suffers injuries in a crash caused by a driver who fails to establish financial responsibility for their vehicle. People who have been injured in crashes caused by drivers without proof of valid automobile insurance policies will typically have to make sure they satisfy five basic prerequisites:
The claim must be filed within one year and 10 months of the accident.
The accident must have occurred on a public highway.
A Texas crash report must have been filed and the report needs to indicate that the negligent driver did not have liability insurance or any other acceptable form of financial responsibility.
The crash report must clearly indicate that the injured victim was not at fault for the accident.
The damages incurred must total at least $1,000.
When an accident victim is able to satisfy these requirements, they can submit a claim to DPS.
DPS Form SR-106
In addition to the claim filed with DPS, a victim will also need to submit specific documents to the Safety Responsibility Bureau at DPS. The items submitted to the Safety Responsibility Bureau will include a check for a $7 file search fee, a copy of the Texas crash report relating to the incident, and bills or other documents proving damages suffered.
A DPS form SR-106 can also be filed to ask for information about both drivers involved in the accident, but the following dozen sections on the form are intended to convey the other party's compliance (or non-compliance) with the Safety Responsibility Law:
The date that the driver's license suspension becomes effective if the proof of certified mailing of the notice of suspension was received.
The date the driving and registration privileges were suspended.
Indication that the accident involved a driver who did not hold a driver's license or own a vehicle registered in Texas, more than one driver contributed to the accident, the crash occurred at an uncontrolled intersection, or no tickets or factors were indicated in the crash report.
The form of compliance that has been filed.
Suspension action not being taken because notice of suspension was returned by post office.
Liability insurance coverage has not been reported.
Sufficient evidence has been received indicating that damages (medical bills and property damage) sustained in the crash are at least $1,000 or there is a reasonable probability of a judgment being rendered against the uninsured party.
Liability insurance was reported with a named provider and policy number.
An administrative hearing has been requested or an appeal is on file.
No action can be pursued in a case more than one year and 10 months old unless there is a judgment.
It will be necessary for the agency investigating the accident to submit a corrected report.
The case is still pending and an SR-106 will have to be resubmitted in 60 days with another $7 file search fee.
An SR-106 form is not required for DPS to pursue recovery against the uninsured driver but is instead used to provide status updates on the case.
Notice of Suspension Letter
According to state law, if a vehicle is involved in an accident and DPS expects the driver will be found liable, then DPS may suspend or revoke the driver's license and vehicle registration.
DPS is also required to notify the individual of a suspension or license revocation by personal service, first class mail, or email if the person has provided an email address to DPS and has elected to receive notice electronically.
The notice needs to state that the driver's license and registration will be suspended unless they can prove that this subchapter does not apply to the person, and the person has previously provided this information to DPS, or there is no reason to believe that they will be found liable. The notice must also state that the person is entitled to a hearing.
DPS cannot suspend a driver's license, vehicle registration, or nonresident's operating privileges pending the outcome of a hearing and any appeal.
License Suspension
The suspension of a driver's license, vehicle registration, or non-resident's operating privileges will remain in effect for a set period of time. The license will not be renewed and vehicle registration cannot be issued to the individual until one of the following occurs:
The person submits evidence of financial responsibility .
No action for damages for the accident has been filed within two years after the incident.
The person is released from liability for claims stemming from the accident.
A claim is adjudicated in the individual's favor, releasing them from liability.
An installment agreement is put in place.
When a license is terminated, DPS will immediately suspend the driver's license and vehicle registration. The suspension will remain in place until the person deposits and maintains security.
Compensation
People injured in car crashes caused by uninsured motorists can collect their rightful compensation in one of two ways. The easiest method is by negotiating a settlement with the party at fault. However, the victim may also seek a legal action. If you choose this route, you must file your suit within two years of the date of the accident. Through either of these methods, you can collect compensation for your injuries, as well as compensation for property damage.
What Is a 'Named Driver Exclusion'?
Texas is a "permissive driver" state, which means that anyone who has permission to drive your vehicle will be covered by your vehicle's insurance policy. There are some exceptions to this rule, however. It is possible to purchase a "named driver" insurance policy that provides coverage only to explicitly named individuals. This allows policyholders to exclude people who may be considered "high-risk" drivers due to a poor driving history or other factors from coverage. This means that if a person who is specifically excluded on the policy drives the vehicle and hits someone, the policy will not provide coverage for the victim's injuries or property damage.
While some have tried to challenge these policies (often referred to as "junk policies") saying they are in violation of the Texas Motor Safety Responsibility Act, the courts have upheld (see: Janie Zamora, Pete Zamora, Jesus Toe, and Gracie Vela v. Dairyland County Mutual Insurance Company) that named driver exclusions actually further Texas policies in two ways.
People who have "high-risk" drivers in their households can exclude those individuals and still purchase affordable insurance policies.
By specifically excluding a driver from your policy, the policyholder will likely refrain from letting them drive their vehicle, thus keeping them off the road.
While policies with these exclusions have both supporters and detractors, it is still legal to purchase one in Texas. If you have been hurt by a driver who was not insured under a named driver exclusion, you should speak with an experienced attorney to discuss your rights.
Contact Us
Were you or your loved one seriously injured in a crash caused by a driver operating in violation of the Texas Motor Vehicle Safety Responsibility Act? You should immediately contact Fleming Law. We can help you pursue the compensation you need to cover expenses for your injuries, property damage, and more, even from an uninsured driver.
Our firm represents clients all over the greater Houston area. We have taken cases all the way to the Supreme Court and won, and we have the experience necessary to handle your case. We will work tirelessly to help you get the money you need to pay for unexpected expenses after an accident. Our team of Houston car crash attorneys is ready to review your case and answer all of your questions when you call us or contact us online to schedule a free consultation.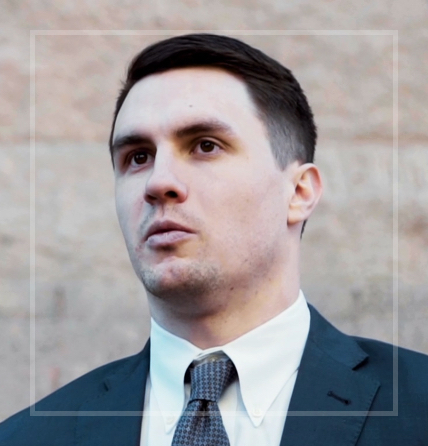 Nicholas P. Fleming focuses his practice in the area of civil litigation. As a skilled personal injury attorney, he handles a broad range of cases including motor vehicle accidents, premises liability, workplace accidents, and wrongful death. He is licensed to practice by the State Bar of Texas and is a graduate of the South Texas College of Law, earning his J.D. in 2017. Nicholas prides himself on providing personalized service to his clients, who are often facing extremely stressful situations.