What Is the Statute of Limitations for a Wrongful Death Claim in Texas?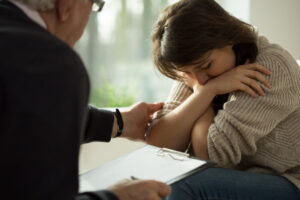 If someone close to you died due to someone else's wrongful actions, you might have grounds to file a wrongful death claim. In Texas, surviving family members and personal representatives of the decedent's estate normally have two years to file a wrongful death lawsuit, as per Texas statute 16.003. However, this strictly enforced deadline also comes with several notable exceptions.
Do not hesitate to speak to an experienced wrongful death attorney if you have lost a loved one in an accident at little to no fault of their own. You and your family may be entitled to significant legal compensation. The legal team at Fleming Law is standing by to help. Contact us today for a free consultation. Read on to learn more about wrongful death lawsuits in Texas.
What Is a Wrongful Death Action?
In Texas, a wrongful death action allows surviving loved ones to seek legal compensation from anyone who caused a family member's death through a "wrongful act, neglect, carelessness, unskillfulness, or default." If the defendant is shown to be at fault for the decedent's death, they will be legally responsible for compensating survivors for both the economic and non-economic aspects of their loss.
However, it is also important to note the distinction between a wrongful death action and a survival action. Whereas a wrongful death claim seeks to compensate surviving loved ones for their losses, a survival action is a claim made on behalf of a fatally injured victim who is no longer around to pursue compensation for themselves. Proceeds from a survival action pour into the decedent's estate, after which they are usually distributed to surviving heirs.
Who Can Bring a Wrongful Death Claim in Texas?
Under the governing statute, only specific individuals close to the decedent have the immediate legal power to file a wrongful death lawsuit. Specifically, surviving spouses, children, and parents of the deceased can file a lawsuit in Texas as soon as the death occurs. One of these individuals may file on behalf of all eligible persons. Alternatively, they may each file on their own behalf.
If a surviving spouse, child, or parent does not file a wrongful death claim within three months of their loved one's death, the personal representative of the decedent's estate can file instead. However, if the eligible survivors explicitly and unanimously ask the representative not to sue, they must honor the request.
A personal representative is an individual approved to handle the distribution of the decedent's estate. If appointed in the decedent's will, the personal representative is also known as an "executor." If they are appointed by a court in the absence of a will, they are also known as an "administrator."
What Compensation is Available in a Wrongful Death Claim?
Though money will not undo the devastating impact a wrongful death is likely to have on surviving family members, the law nonetheless tries to provide a measure of justice and accountability. The attorneys at Fleming Law can help you and your family pursue a wide variety of compensation for your loved one's death, including things like:
Costs incurred treating their fatal injuries
Funeral, burial, and cremation expenses
Lost income they would have provided to the family
Loss of their care, maintenance, services, support, and advice
Loss of companionship, comfort, love, and society
Psychological pain, grief, and anguish stemming from the loss
How Long Do I Have to File a Wrongful Death Claim in Texas?
Again, in Texas, the statute of limitations governing wrongful deaths gives you two years to file a lawsuit seeking compensation from the at-fault party. This two-year window begins on the date of death. For example, if your loved one dies on impact in a catastrophic car crash, the two-year countdown starts on the date of the accident. However, if they die days or weeks after the accident due to their injuries, it begins at the moment they pass away.
What Are the Consequences of Missing the Deadline?
If you try to file a lawsuit after the two-year deadline has passed, the defendant will almost certainly file a motion asking the court to dismiss your claim. Subject to few exceptions, the presiding judge will be legally obligated to grant the motion.
This result will have a devastating effect on your case. Not only will it destroy your right to seek compensation in court, it will also destroy your bargaining power in out-of-court settlement negotiations with the at-fault party. Contact our Houston wrongful death attorney today.
When Can the Statute of Limitations Be Extended?
Though the statute of limitations is strictly enforced, it does come with a few narrow exceptions. The standard two-year deadline can be extended ("tolled") in the following circumstances:
You are a minor who lost your parent – If a minor loses a parent to a wrongful death, the two-year time limit does not start running until their eighteenth birthday. In other words, they will have until their twentieth birthday to file a wrongful death lawsuit. However, a surviving parent or guardian can file a claim on their behalf before they reach legal adulthood.
You are of unsound mind – The deadline can also be extended if you are not able to file a claim in time because you were of "unsound mind" when your loved one died. Though rarely invoked, this rule may come into play if, for example, your loved one was killed in an accident that simultaneously left you in a prolonged coma.
The other party's liability was not obvious – If you had no way of knowing that another party's negligent or intentional behavior caused your loved one's death, the two-year time limit does not begin counting down until you could have reasonably discovered the true cause. This is known as the "discovery rule."
The other party fraudulently concealed their liability – The two-year countdown is paused if the at-fault party deliberately tried to conceal their liability. If this occurs, you have two years from the date you learn of the concealment to file a lawsuit.
Contact a Wrongful Death Lawyer in Texas Today
At the end of the day, nothing will ever compensate for the loss of a beloved family member. Even so, the law provides an avenue to seek accountability and justice. At Fleming Law, we are ready to make sure you know your full legal rights and options. Our team of knowledgeable, compassionate wrongful death attorneys is standing by to answer any questions you may have. Contact us today to schedule a free consultation.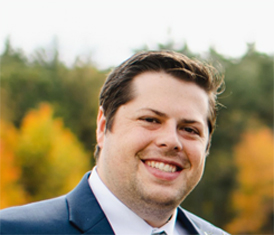 Brendan received his JD from South Texas College of Law and his MBA from Baylor University. He then began his legal career as in-house counsel for a publicly-traded company, advising on matters such as mergers and acquisitions, securities, compliance, and general corporate transactions. He then worked at a national law firm in which he represented commercial banks, private equity firms, and business owners in complex transactions before joining Fleming Law, Brendan uses his considerable knowledge of business-related matters by working on cases involving business law, real estate law, and contracts. Connect with me on LinkedIn