How Lengthy Does it Take to Settle a Car Accident Claim in Texas?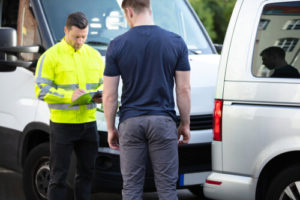 If you or a family member was seriously injured in an auto accident, you probably have numerous questions about the injury claims process. One of the most commonly asked questions is the length of time it takes to get a car accident claim settled. To be candid, the length of time varies from case to case and depends largely on the unique facts of your particular situation. The car crash lawyers of Fleming Law Personal Injury Attorney can help you with your claim today!
What Factors Influence the Settlement of Your Texas Car Accident Claim?
How severe are your injuries?
Was there one person at fault for the accident or more than one?
Is it clear who caused the accident and did the police issue tickets?
How long will it take for you to recover from your injuries?
If you cannot recover fully from your injuries, what will be the impact physically?
How many insurance companies are involved?
Insurance Companies are Not on Your Side
Please understand that auto insurance companies are focused on one thing – limiting the amount they are required to pay out to enhance their profits to their shareholders. Insurance adjusters will often use tactics to try and settle the claim directly with you and get you to sign a release.
You should avoid doing this at all costs. The insurance company wants to settle your case for as little as possible. The settlement value of your case is primarily based on the cost of your recovering from your injuries, lost wages, and property damage.
How long will it take to settle my car accident case?
Why it Makes Sense to Hire a Texas Car Accident Lawyer
If you settle with the insurance company without retaining a lawyer and before you fully recover from your injuries you are making a costly decision. You cannot objectively put a value on your case until you fully recover, settling the claim any time before that is for the insurance company's benefit, not yours.
Remember the insurance company will always value your case for far less than it is worth;
Insurance companies will use delay tactics and waste your valuable time;
Insurance companies will try to put some of the blame on you even if you were not at fault, a lawyer can challenge this claim for you so that you can get the maximum compensation for your case;
Insurance companies will negotiate with you early on but then try to drag things out and stop talking to you.
Take Legal Action Right Away
If you are concerned about the length of time associated with a car accident claim, you should hire an experienced attorney sooner rather than later to get the proverbial ball rolling on your claim. This is also important because, in Texas, the statute of limitations for filing a lawsuit in a car accident case is only two years from the date of the accident.
Contact a Texas Car Accident Attorney Today
As you can see, it makes sense to hire an experienced Houston personal injury and car accident injury lawyer to help guide you through the personal injury claims process. The law firm of Fleming Law Personal Injury Attorney is here to help. We know our way around a Texas courtroom. Contact our office today to schedule a free consultation at 737-201-0543.