How to Report an Auto Accident in Texas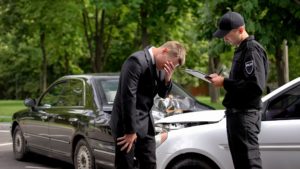 Some car accidents are only minor fender benders. They cause no injuries and only minor – if any – vehicle damage. When those crashes occur, you may have no duty to report the crash to the police, your insurance company or the Texas Department of Transportation.
However, if a crash has more serious consequences, you will have a duty to report. In this article, we will discuss those circumstances as well as what you can do to report your accident in Houston. If you have any questions about reporting your crash and about the steps you can take to seek full and fair compensation, contact us today at Fleming Law. We can bring decades of experience to your case and a commitment to pursuing maximum compensation for you.
Do I Have to Report an Accident to the Police?
Texas law requires you to report a car accident to the police only if it resulted in serious injuries, death or property damage that exceeds $1,000 in value. If you fail to report an accident that falls into this category, you could face serious consequences, including incarceration and a fine of up to $5,000. With that said, the best practice is to call the police after any type of crash, even if it did result in only minor injuries and nothing more than a few dents to the vehicle.
If a crash results in serious injuries or fatalities, you should call 911 to get the immediate help you need. Even if no one is in danger of immediate physical harm, you should call the police in order to get help with moving vehicles and securing the scene for an investigation. In some cases, an officer may need to arrive in order to prevent a fight from breaking out between the two parties involved in the crash.
After a police officer arrives at the scene, the officer will collect information and, ultimately, file a police report that identifies the factors which contributed to the accident and, in turn, the point to which driver was at fault for the crash. The police report can play an important role as you move forward with a car accident claim. Contact our Houston car accident attorney today.
How do I Report an Accident to the Texas Department of Transportation?
In addition to reporting the accident to police, you may also have to report the accident to the Texas Department of Transportation (TxDOT). You must file this report if the crash resulted in injury, death or property damage exceeding $1,000. You will have to file this report only if the police did not visit the scene of the crash and file their own report. You have until 10 days after a crash to file this report with TxDOT.
To file a report with TxDOT, you will need to complete the crash report form which is available on the TxDOT website, and submit it to the agency. If law enforcement arrived at the scene, you do not have to submit this report as the officer will submit a report within 10 days after the crash.
If law enforcement did not visit the scene of the accident and file a report, and you do not file a report to the TxDOT on your own within 10 days, you may have your driver's license suspended. This is likely only going to happen if the accident resulted in injury, death, or property damage exceeding $1,000 in value.
Do I Need to Report the Accident to My Insurance Company?
You also must report the accident to your own insurance company – even if you were not at fault for the crash. You should file this report as soon as you can after the car accident. Many insurance policies require you to report any accidents, even those in which someone else was at fault. If you fail to do so, you could cause your insurer to cancel your insurance policy.
For many other reasons, you should timely report the accident to your own insurance company. If the other driver did not carry proper insurance, and you have chosen uninsured motorist coverage (UM) or underinsured motorist coverage (UIM) as part of your policy, you must tell your insurer right away in order to receive this insurance coverage. Texas law does not require drivers to carry UM and UIM cover. However, your insurance company is required to offer it to you. It is advised that all drivers include this coverage in their policy, as it is estimated that approximately 15 percent of all drivers in the state do not carry the proper auto insurance. If you get into a crash with an uninsured or underinsured driver, you could end up on the hook for expensive damages.
Lastly, you should also report the accident to your insurance company because your policy may offer certain coverage that you need. For example, your policy may cover you if you have to rent a car due to extensive damage sustained in a crash to your vehicle. However, your insurer can provide this coverage only if you notify the insurer of the accident.
How Can a Houston Car Accident Lawyer Help You
It is important to report a car accident to the police, the Texas Department of Transportation and your own insurance company – even if you initially think the accident is only a minor one. However, you should also contact a car accident lawyer in Houston after any crash – especially if you believe that someone else was at fault and you are now suffering from serious injuries.
At Fleming Law our skilled car accident attorneys can help you. We will deal with the insurance companies on your behalf, thoroughly investigate your crash, determine the nature and extent of your injuries and work with you to explore all available sources of coverage for your injuries and losses. Our goal will be to recover the maximum amount for you.
To learn more about how we can assist you, call or reach us online today. Our initial consultations are always free.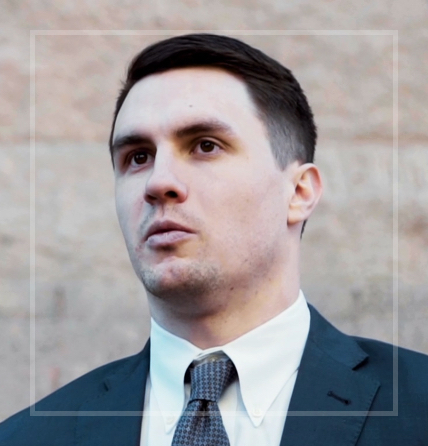 Nicholas P. Fleming focuses his practice in the area of civil litigation. As a skilled personal injury attorney, he handles a broad range of cases including motor vehicle accidents, premises liability, workplace accidents, and wrongful death. He is licensed to practice by the State Bar of Texas and is a graduate of the South Texas College of Law, earning his J.D. in 2017. Nicholas prides himself on providing personalized service to his clients, who are often facing extremely stressful situations.