Is Texas a no-fault state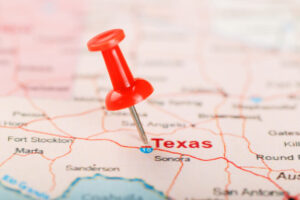 Texas is not a no-fault state. Instead, it operates under an at-fault system. This means the person responsible for causing the accident is liable for any injuries and losses that result. If you were injured in a car crash in Texas, you can pursue compensation from the at-fault party.
What Is the Difference Between At-Fault and No-Fault States?
In an at-fault state like Texas, the driver who caused the accident is responsible for the resulting injuries and losses. Their insurance company must pay for medical bills, property damage, and other costs. But in a no-fault state, each driver's insurance company pays for their client's losses – regardless of who caused the accident.
What Are the Different Types of Car Insurance Coverage?
Different types of car insurance coverage in Texas include:
Liability coverage pays the costs associated with injuries and property damage you cause in an accident.
Collision coverage pays for damage to your vehicle resulting from a collision, regardless of who caused it.
Comprehensive coverage pays for damage to your vehicle from non-collision-related incidents, such as theft, vandalism, or natural disasters.
Medical payments (MedPay) coverage pays for medical bills for you and your passenger or if you're injured when walking, biking, or riding in someone else's vehicle.
Personal injury protection (PIP) pays for medical expenses and lost wages regardless of who caused the accident.
Uninsured/underinsured motorist coverage protects you if you are in an accident with an at-fault driver who does not have liability insurance or enough insurance.
What Are the Minimum Car Insurance Requirements in Texas?
In Texas, drivers must carry a minimum amount of liability insurance to cover potential damages in an accident they cause. These minimums are:
$30,000 for bodily injury liability per person
$60,000 for bodily injury liability per accident
$25,000 for property damage liability per accident
What Happens If the Other Driver Has No Insurance?
If the other driver does not have insurance, uninsured motorist coverage will cover your losses. If you do not have uninsured motorist coverage, you may have to sue the at-fault driver to recover compensation for your losses. You could also have other sources of compensation available to you. A knowledgeable Texas car accident attorney can review your case and your insurance policy to determine all your options.
What Damages Can Be Recovered After a Texas Car Accident?
After a car accident in Texas, victims may seek compensation for various losses. Through a car accident claim, you could recover money for your:
Medical expenses like hospital bills, cost of medications, surgeries, and required future medical care
Lost income if you're unable to work during your recovery
Reduced earning capacity if the injury prevents you from returning to your previous job or earning the same amount as before the accident
Physical pain and emotional distress suffered as a result of the accident and injuries
Changes in lifestyle and the inability to do activities you enjoyed before
Property damage, which includes costs to repair or replace your vehicle
Punitive damages for particularly reckless behavior
To support your claim for these damages, you must carefully document your experience following the accident. This may include maintaining records of medical treatments, saving receipts and bills related to your injury, and keeping a diary to track your physical and emotional condition over time.
Every car accident case is unique and can involve different compensation, depending on the specific circumstances. Consult with a skilled Texas car accident lawyer to ensure you pursue compensation for all losses you have endured due to the accident.
What If I Am Partly At Fault for the Accident?
Texas follows the modified comparative negligence rule. If you are found to be partly responsible, your compensation will be reduced by your percentage of fault. However, you cannot recover compensation for your losses if you're 51 percent or more at fault. A Houston car accident attorney will build a solid case to hold the at-fault party accountable for their actions so that you can recover what you deserve.
Should I Accept the Insurance Company's First Settlement Offer?
You should not accept the first offer from an insurance company. Insurance adjusters want to avoid large settlements. They often try to settle quickly for less than you need to cover the costs of all your losses. Consult with a lawyer before accepting any settlement offer.
What Is the Deadline for Filing a Car Accident Lawsuit in Texas?
The statute of limitations in Texas allows injured parties to file a personal injury lawsuit up to two years from the accident date. However, the specifics of your case might change your deadline. An experienced Texas car accident attorney can help you file your claim promptly. Otherwise, you may risk forfeiting your right to pursue the compensation you deserve.
Contact a Texas Car Accident Lawyer
If you have suffered injuries in a car accident in Texas, it's crucial to contact a knowledgeable car accident lawyer who can guide you through the process and help protect your rights. Your lawyer can help you understand the complex Texas laws related to car accidents and fight to get you the compensation you deserve.
The skilled legal team at Fleming Law has the knowledge, skills, and resources to demand your full and fair compensation. We understand how difficult life can be after an accident. That's why we will take care of all the legal challenges so that you can focus on your recovery.
Call us today or contact us online for a free, no-obligation consultation to learn more about how we can help you.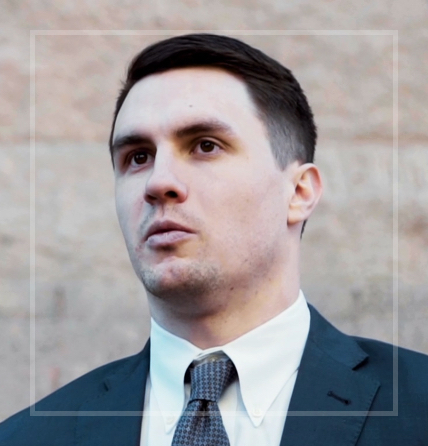 Nicholas P. Fleming focuses his practice in the area of civil litigation. As a skilled personal injury attorney, he handles a broad range of cases including motor vehicle accidents, premises liability, workplace accidents, and wrongful death. He is licensed to practice by the State Bar of Texas and is a graduate of the South Texas College of Law, earning his J.D. in 2017. Nicholas prides himself on providing personalized service to his clients, who are often facing extremely stressful situations.