Red Light Accident Attorney In Houston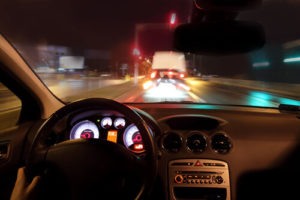 It's become the norm in Houston, Texas for car accidents to be caused by one driver running a red light.
If you are at a red light, when it turns green you don't step on the gas,
you look to your left first to make sure no one is running the red light.
It happens so often in Houston that you have to take extra precaution.
You need to protect yourself from being injured by someone running a red light.
Car Accidents caused by running red lights and other traffic violations happen all too often in Houston.
If you or a loved one was injured when another driver ran a red light in Houston or anywhere else in Texas, the first thing you should do is contact our car accident lawyers right away.
In 2008, nearly 8000 fatalities resulted from intersect-related crashes. One in three people claim to know someone affected by running a red light. A red-light offender may be an impaired driver because of DWI, or just simply distracted. In any event, the negligent conduct of red light offenders can cause serious injury to you or your family.
Insurance companies will often try to settle accident claims immediately, and for a fraction of the actual payout you are entitled to receive. Do not let this happen to you.
Some cities in Texas have installed red light cameras to address the problem or red light runners. Here in Houston, red light cameras were installed a few years ago but were then deactivated after a referendum called for their removal.
At Fleming Law, P.C., our Houston car accident lawyer will protect your rights and interests from the very start. We can challenge insurance company tactics in order to recover the full compensation you deserve. Contact our Houston personal injury law firm today or call us at 737-201-0543 for a free initial consultation to discuss your claim.
Were you injured by a driver running a red light?
The Impact of Running a Red Light
Running a red light can lead to devastating injuries, including:
Brain injuries
Spinal cord injuries
Burn injury from fuel tank explosions
Amputations
Whiplash and other soft tissue injuries
Severe lacerations and bruising
Internal Injury Organ damage
Wrongful death
These injuries may prevent you from living a normal life or performing your job. Additionally, catastrophic injuries and wrongful death can have a significant financial impact on you and your family. Do not wait to seek an experienced and respected law firm.
Waiting too long to contact a Texas car accident lawyer may prevent you from being able to file a claim and collect financial damages.
To learn more about how we can help in your running a red light accident case, contact Fleming Law, P.C., today.