Failure to Yield Car Accidents in Houston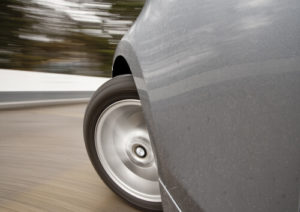 The right of way means that, in some instances, a car should allow another car to pass. Without the right of way laws, there would be many more accidents as cars would not let other cars pass.
Regardless, there are still some drivers that do not yield the right of way to other drivers. This ultimately leads to car accidents and severe injuries.
If you have been injured call our top auto accident lawyer in Houston today.
Right of Way at Intersections with Traffic Lights
In Houston, you will run into different types of traffic lights. Most of the intersections of two busy streets will be controlled with traffic lights with a dedicated turn signal for left turns. When the left turn signal illuminates, oncoming traffic from the other direction has a red light. When the left turn signal turns red, you no longer have right of way.
In other cases, traffic lights will show a left run arrow temporarily giving those turning left the right of way until the arrow turns to a green light. In most cases a yield sign is displayed above the traffic light indicating that if the intersection is free of oncoming traffic, you have the right of way to turn left.
If you were involved in a failure to yield accident, you can get compensation for your injuries if you work with the right personal injury lawyer.
We entered the intersection at the same time but I arrived first. I had the right of way and they failed to yield.
Causes of Failure to Yield Accidents
Due to their nature, failure to yield accidents normally occur at intersections where multiple vehicles pass. The confusion and expectation at these intersections make them the common places for failure to yield accidents.
There are a lot of other instances that lead to a failure to yield accident. The following are some of these instances:
when a car is making a left turn at an intersection;
when an emergency vehicle has right of way with their lights and siren on;
making a right turn on a red light;
when entering or exiting a parking lot or driveway;
at a stop sign when cross-traffic has the right of way;
when there is a flashing traffic light;
to a pedestrian or cyclist, especially at a crosswalk;
when merging into another traffic lane
Compensation for Failure to Yield Car Accidents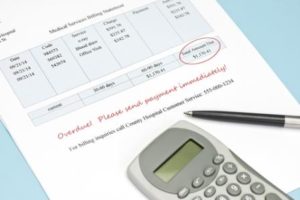 Failure to yield accidents can result in various injuries ranging from soft tissue injuries like low back strains all the way to loss of life. The damages you may be able to pursue through a car accident injury claim resulting from a failure to yield include economic and non-economic financial restitution.
Economic damages aim to make up for the financial loss you incurred as a result of the accident. Examples include medical bills, lost wages, vocational rehabilitation, and so on.
Non-economic damages compensate you for things that are not specifically financial. Examples include pain and suffering, loss of enjoyment, and loss of consortium by your spouse.
Experienced Houston Car Crash Attorney Ready to Help
If you or a family member was harmed in a car wreck caused by another driver's failure to yield, do not hesitate to speak to an attorney. Contact Fleming Law today to speak with an experienced Houston personal injury lawyer and car wreck attorney who can evaluate your case and explain your legal options.